Cars
Formula 1: Schumacher failure also ruins Vettel's race
After the criticism of the last few weeks in Montreal, Mick Schumacher clearly shows the required increase in performance – but in the end the German is again empty-handed: Retirement on lap 19 with an engine defect at Haas.
After Schumacher's strong sixth place in qualifying for the Canadian GP, ​​the race also got off to a good start. While teammate Kevin Magnussen is once again too impetuous, as in Barcelona, ​​he clashes with Lewis Hamilton and falls back because of a damaged front wing, Schumi Jr. stays out of trouble in the starting phase.
The 23-year-old has to let the faster Esteban Ocon and George Russell pass, but Schumacher is brave and is fighting for seventh place with Alfa Romeo driver Guanyu Zhou when his Haas gives up the ghost: "One of the electric motors is completely broken , which is why we had to stop the car. Very unhappy," says Schumacher, annoyed: "It's always hard to accept something like that, but even harder when you're in the points and then have to give up."
However, Schumacher does not want to let the ugly end spoil his good mood over his strong weekend. What's more: The German even stands in front of his team, from whom he recently had to take so much criticism. "It's very frustrating, but these things happen in Formula 1 because everything is at the limit here. We have to swallow the pill now, but there are also a lot of positives that we can take from here," says Mick.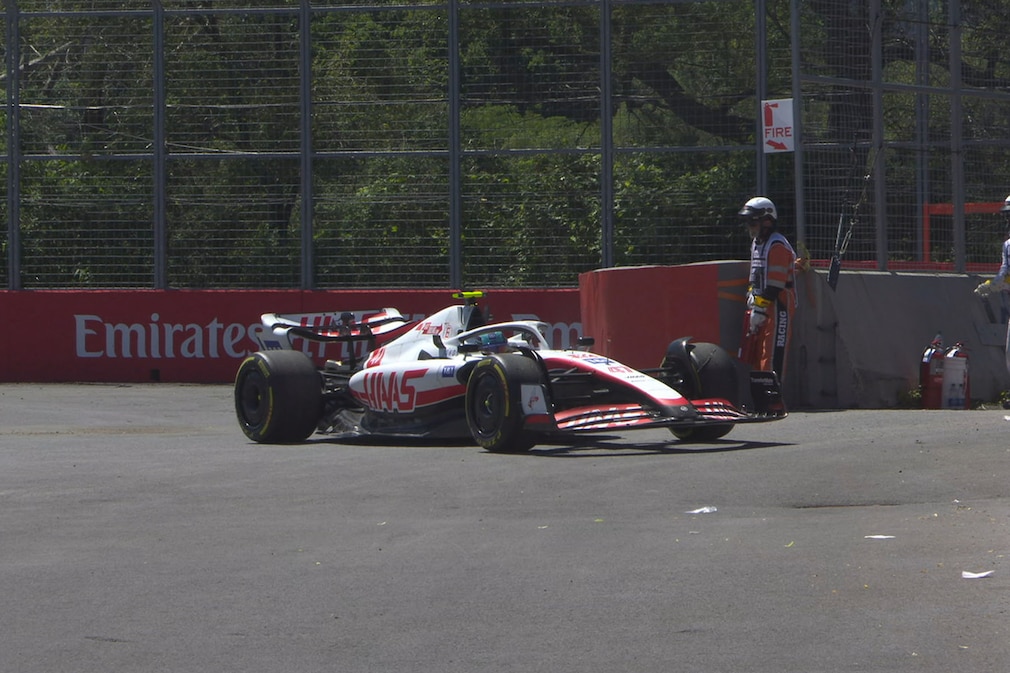 "We had good pace in the race until the retirement, the car felt great. And the speed was strong yesterday too," says Schumacher, who concludes: "In Silverstone we're playing again (for points; ed .). I'm already looking forward to the next race."
However, the mood is not so good with compatriot and buddy Sebastian Vettel: Because Schumacher's failure also costs the other Germans in the field the chance of points. Particularly annoying from a German point of view: Because of the rolled-out Haas, there is one of two virtual safety car phases in the Canadian GP – and this ruins Vettel's strategy.
After Aston Martin's weak rain qualifying from 16th on the grid, the man from Heppenheim relies on an alternative tire tactic: "We stopped early to get a free ride," explains Vettel. It boomeranged when the virtual safety car was called twice: first because of a defect in Red Bull's Sergio Perez, then again after Schumi was out.
With his one-stop strategy, Vettel is the loser: "The virtual safety car didn't play into our hands and destroyed my race, because practically all drivers got a free stop – even those who didn't turn off the first time. "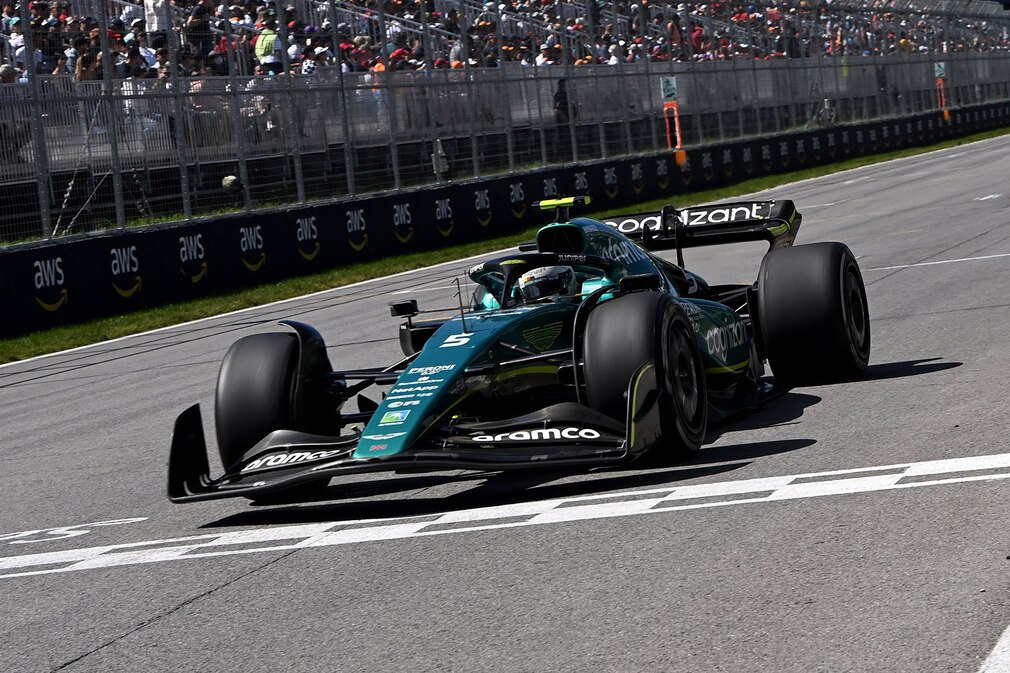 One of the beneficiaries is teammate Lance Stroll, whom Vettel then has to let past. "I was on very old tyres, Lance on fresh ones. The team then asked me if I could let him through so he could attack Daniel (Ricciardo; ed.)." At least this Aston Martin strategy works: Stroll overtakes the McLaren driver and snatches the last championship point in tenth place at his home race.
For Vettel there is only twelfth place and frustration: "Obviously it wasn't my day. Of course I'm not that happy because we could have gotten more today. I think we could have grabbed at least one Alpine driver," says the four-timer World champion after the race and once again quarrels with the botched qualifying: "The fact that we didn't get anywhere in the wet weighs twice as hard and is already bitter."
Conclusion Vettel: "Since Saturday afternoon nothing went in our direction. But that's how it is sometimes in Formula 1." Fellow sufferer Schumacher had already noticed the latter…