Cars
Formula 1: Schumacher learns in a duel with Vettel
Before the season, Sebastian Vettel (34) was looking forward to future duels with his friend and compatriot Mick Schumacher (23). However, the fact that he would lose out was not necessarily planned in the Hessian's calculations.
In the sprint race for the Emilia Romagna GP in Imola, however, the time had come. The Aston Martin star was handed down from ninth place on the grid to 13th – and snuffed out by Mick Schumacher, among others.
Vettel: "We struggled to keep up with the others. At the end of the sprint the tires started to grain. There was nothing more that day. It will be different in the Grand Prix, where the softest Pirelli should not be the first choice."
Schumacher junior already relied on an alternative rubber choice in the sprint on Saturday. "Mick was driving the medium-hard Pirelli, his tires didn't suffer as much as our soft compound," reports Vettel. "I was able to keep him behind me for a while, but in the end he was just faster. But it was fun riding wheel to wheel with him."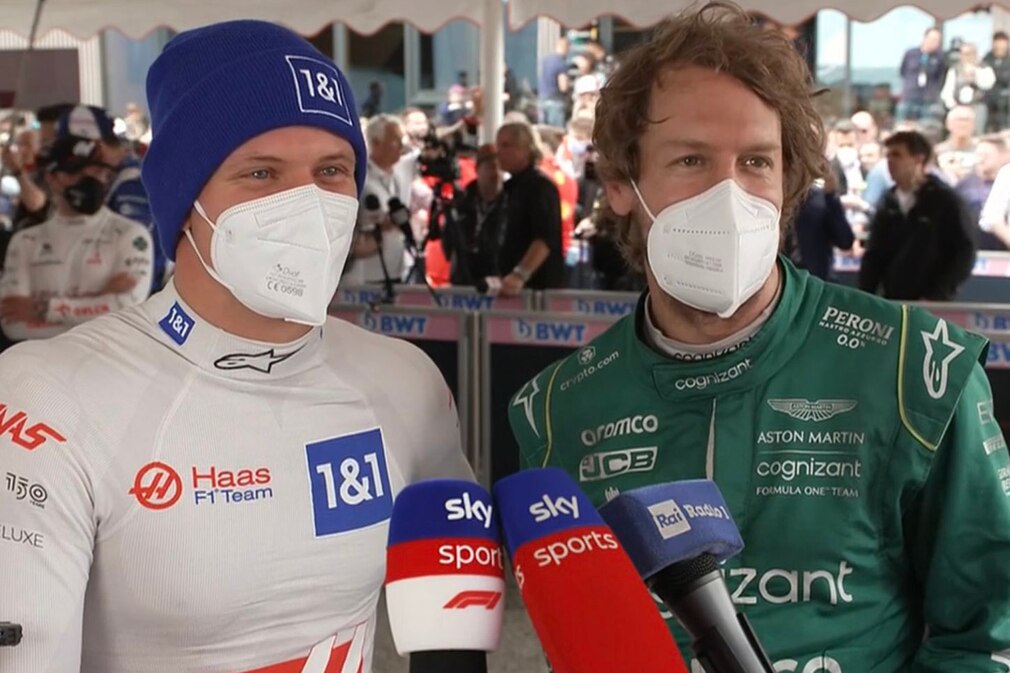 That's what Schumacher thinks, too, who ends up two places behind teammate Kevin Magnussen in tenth place: "Sebastian pulled out a trick or two and was initially able to keep me behind him. But I learned a lot again."
The next step for Mick Schumacher on the way to the first World Championship point in Formula 1, the next disappointment for Vettel.
Nevertheless, his team boss Mike Krack wants to keep the Heppenheimer beyond 2022. "If you have a driver like Sebastian Vettel and if you can give him a car that motivates him, then you would be stupid if you didn't try to keep him," says the Luxembourger.
On Friday, Vettel again made his whereabouts dependent on the performance of his green racer. His contract expires at the end of the season. Meanwhile, Krack shows understanding for Vettel's statements. The Heppenheimer is "not a driver who wants to fight for 18th place". It is Aston Martin's job to give him a car with which he can achieve his goals.
It remains questionable whether this is already the case in Imola. Vettel's teammate Lance Stroll finished 18th.
Formula 1 on TV
In 2022, Formula 1 will run on Sky. Last year, the broadcaster introduced a new TV channel especially for the premier class: Sky Formula 1. Here there is motorsport 24 hours a day. All practice sessions, all qualifying sessions, all races are always live and without commercial breaks. In addition, Sky also broadcasts the support races Formula 2, Formula 3 and the Porsche Supercup. Historical races and special programs are also on the programme.