Cars
Formula 1: Schumacher team boss expects more points
Last Sunday Mick Schumacher (23) finally got his first four points in Formula 1, next weekend he already has the next chance at the Austrian Grand Prix in Spielberg.
"I'm just looking forward to coming to Austria," says the son of record world champion Michael Schumacher. "It's a great track, a great venue and it's always nice. Usually the weather is good so I bring my bike and ride with the team."
The mood is right at Schumi junior – and finally also at his team boss. "It was a nice surprise to finish in the top ten with two cars," he says of the Silverstone GP, where Mick Schumacher finished eighth and Kevin Magnussen tenth. "But we know the car and the team are capable of it, it's just that the last five races have been very difficult. We didn't get anything for free at Silverstone. The car was strong, the drivers were strong, so we took advantage of that and worked our way up. I think after a couple of races that were frustrating it was deserved."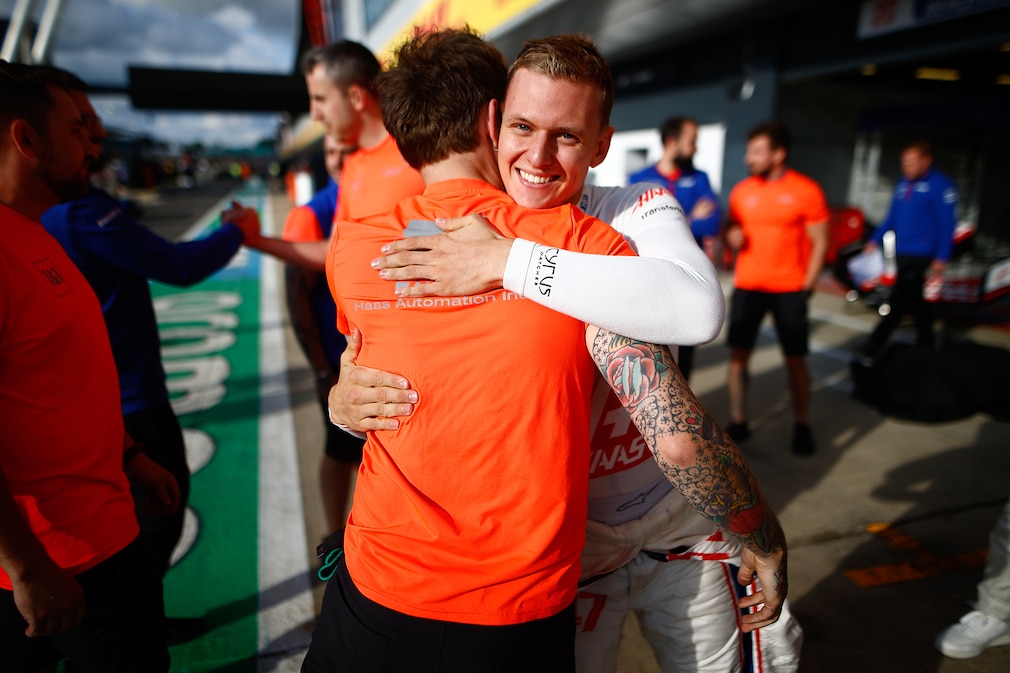 The fact that Mick Schumacher was unable to get past Max Verstappen in the final laps is no reason for Steiner to criticize. "I'm pretty happy with a solid eighth place and I'm not upset that we didn't finish seventh," he admits. "Mick fought for it, but he fought for that position with one of the best, if not the best. In the end he brought home his first points, which is very good."
Haas is back in midfield – and that's where you want to stay. The only major update of the year is planned for the race after next in Hungary. Steiner: "I've always said that we won't introduce upgrades just because everyone else is doing it. We go our own way. We'll roll them out when we feel we've made enough progress, that we've really accomplished something and it's not just a promotional effort."
Steiner expects a lot from the aero package: "If everything goes well in Hungary, we will put together a package shortly before the summer break that will hopefully allow us to get a little more out of the car. As we could see, even with its launch package, the VF-22 is still going strong."
That's why the South Tyrolean is counting on more points to be scored in Spielberg, Le Castellet and Hungary. "I think we can potentially score points in each of the races," says the team boss. In Spielberg there is even a double chance of points: It is the next Grand Prix, where a sprint race is held.