Cars
Formula 1 | Sebastian Vettel: Always there for Mick Schumacher
Michael Schumacher was Sebastian Vettel's (34) great hero. Now Vettel is the mentor of Schumi's son. The four-time world champion advises Mick Schumacher (22) wherever he can.
An unusual relationship between racing drivers who were supposed to be rivals. The question arises: Does Vettel feel responsibility for the son of the great idol, who can no longer look after his career after his skiing accident in 2013?
Vettel to AUTO BILD: "Not really. Of course, there is a bond through Michael. But Mick comes from a very good family. He is a very sensible, well-behaved young man who is now ready to go his own way. "
In the World Championships, Schumacher junior took 19th place in the Haas, clearly beating his team-mate Nikita Mazepin 20-2. Vettel: "He's doing a very good job. His work ethic reminds me of his father. I sincerely wish him a car with which he can set more accents next year. But I am more of a friend than someone who feels responsibility. You're always there for friends. That's why I have zero competition for him and I am happy to pass on my experience. "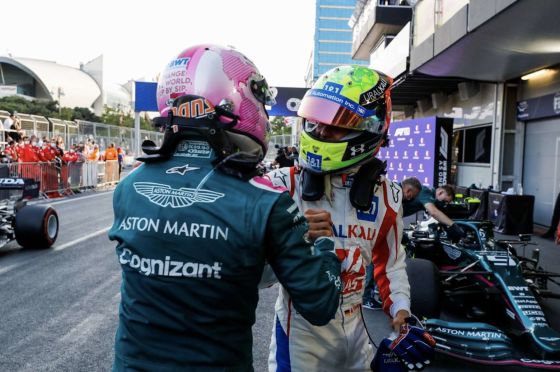 Vettel as the teacher of Mick Schumacher – in a way it is in his nature. "I'm not the type anyway who weighs everything up in a paranoid way in order to have my own advantages and to play games," says the Hessian. "It doesn't make sense to me to withhold certain things from teammates either. I see more of the bigger picture, that we want to progress as a team. Today we are in a position to see everything transparently through data. "
But that's not all. The four-time champion would also like to see Mick Schumacher in the Ferrari, although he himself could not win a title in the red racer. After all: The Hessian won 14 wins, the last one in Singapore and was twice close to the world title (2017/18). He hasn't forgotten that.
Vettel: "Even if I did not achieve any great success there, I still had good years. And the brand will always be special. In any case, I wouldn't advise him against the few things that didn't work out so well for me. "
The current Aston Martin star also gives a good reason for this: "People tend to always see the glass half empty in memories. I prefer to see it half full and the positives predominate. Too much grumbling is misplaced, because all of us Formula 1 drivers are doing very well on the bottom line. "
Vettel is fighting for regular podium places with Aston Martin in 2022 – and he would definitely be happy about Mick Schumacher in the points …