Cars
Formula 1: Sebastian Vettel slaps Italian President
Sebastian Vettel continues to be unpopular with the makers of Formula 1 – and this time even with Italian President Sergio Mattarella (81).
After his technical KO in the Italian GP (out with a defective hybrid system), the German talks himself into a rage in the interviews. Bone of contention: the overflight of military aircraft during the starting grid. Actually, Formula 1 announced at the beginning of the year that it would abolish such air shows. But after the GP in Imola, the "Frecce Tricolori", the aerobatic team of the Italian Air Force, were flying over Monza again.
The question of whether the Italian GP should be retained was reason enough for the Heppenheimer to put his finger on the wound. His response: "Yes, I hope so, and I hope they stop overflighting."
Then Vettel buttoned up the president, who had paid a visit to the GP at the Autodromo Nazionale just outside Milan.
Quote Vettel, translated verbatim from English: "I heard that the President – ​​whoever the President was, I don't know, was it the President of Italy? He insisted on doing the flyover. He's about 100 years old, so it's difficult for him to let go of that kind of ego thing."
On the other hand, Formula 1 wants to be CO2-neutral by 2030. Even more: "We were promised that the overflights would stop," emphasizes Vettel. "And it seems that the President will just have to change his mind and Formula 1 will give in, despite the signs on the track that speak of specific goals when it comes to making the world a better place."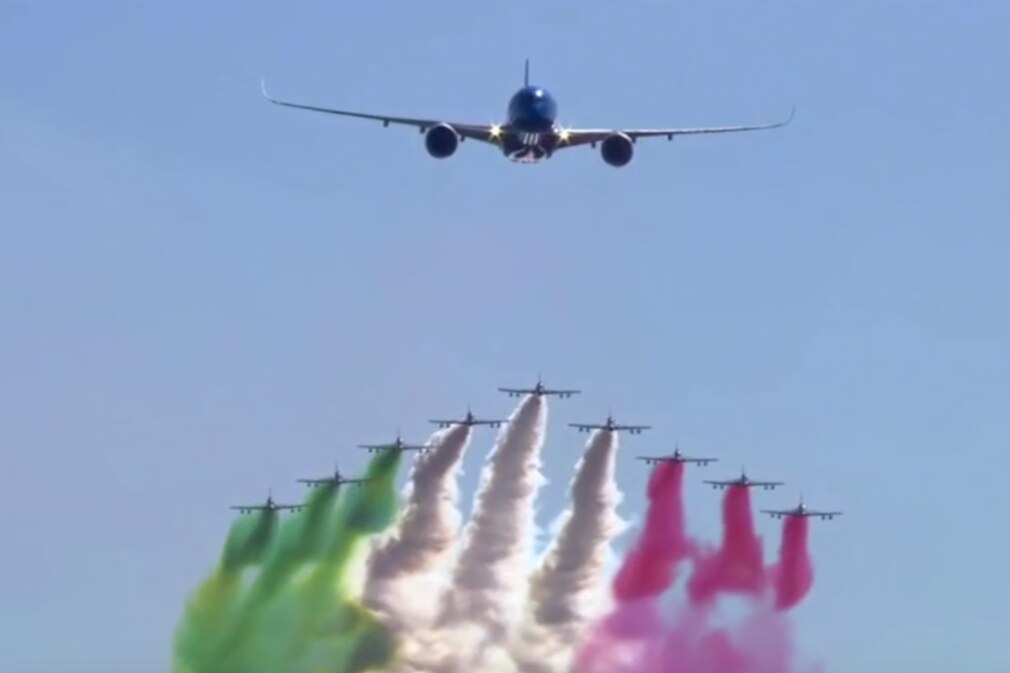 The Heppenheimer means the posters that advertise sustainability, carbon neutrality and clean hybrid engines for the premier class. Vettel: "If you have a goal, you shouldn't do it like all other countries and just ignore the fact that you won't achieve it. You should stick to the world you set your mind to."
It is unclear whether Mattarella is really responsible for the overflights. One thing is clear: the aerobatic team is as much a part of Italy's tradition as the color red is to Ferrari.
Vettel, however, does not think about verbally holding back until the end of his career. He keeps fighting for a better future – and sometimes goes over the limit.