Cars
Formula 1 – Steiner: You shouldn't expect that from Mick Schumacher
Haas team boss Günther Steiner in an exclusive interview about the separation of Nikita Mazepin and Uralkali, Mick Schumacher, Kevin Magnussen and his "white Ferrari"
Mr Steiner, how are you doing right now?
According to the circumstances well. We worked very well in the winter and were well prepared for the new season. Then Russia invaded Ukraine. We were just at the first test in Barcelona. I knew right away that we were going to have a problem. Because our main sponsor came from Russia. After a few days and nights, in which we more or less worked through it, it was clear what we had to do: part with the sponsor. It was the right thing to do in this situation. Because it was not foreseeable that the war would end soon. The opposite was the case. Therefore, the separation from our Russian driver Nikita Mazepin was a logical consequence. Of course, that also meant that we had to look for a new pilot immediately. And Kevin Magnussen was our first choice right from the start.
Mazepin went after you. He specifically accuses you of having found out about his expulsion from the press – but not in a personal conversation with you. How do you react to the allegations?
I try to stay calm and not get carried away by emotions. The most important thing for me is always the team. I am responsible to him and his employees. That's what counts. What you need to know: There is a legal basis for every contract – even when it is dissolved – that you have to observe. With that background I didn't betray Nikita, although of course I understand that he's disappointed.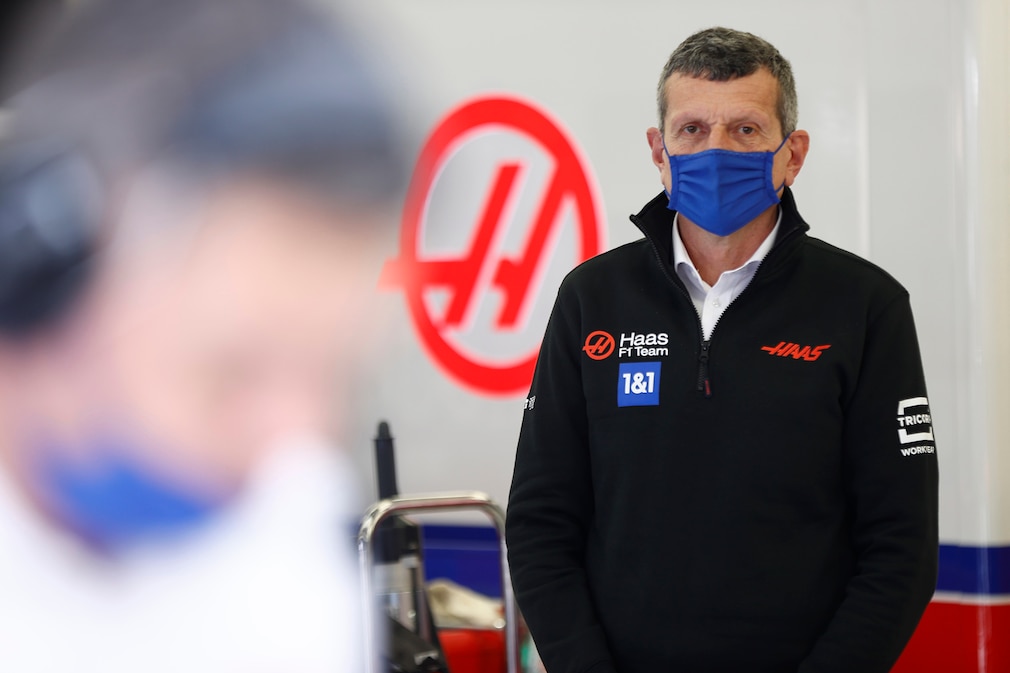 Mercedes team boss Toto Wolff has now openly admitted that he could and can only withstand the immense pressure with psychological help. But we're talking about the pressure to keep defending the world title. Your primary concern is that your team survives. How do you deal with this different kind of pressure?
The fact that Toto has virtually come out is not wrong. But everyone deals with pressure differently. I don't need any outside professional help, but I respect it very much if you use this tool to make yourself and therefore your team stronger. Everyone deals with pressure differently and that's a good thing. I talk a lot with my people, including my family. That's why I always sleep well despite the great stress.
Now you have Kevin Magnussen back. You know him very well, he was your driver from 2017 to 2020. From a purely sporting point of view, you should be happy: because he will certainly bring greater quality to the team…
… let others judge that. One thing is certain: we had to act quickly, we only had a week to do the next and last test before the season in Bahrain. As I said: Kevin was the first choice and fortunately we quickly came to an agreement. I didn't negotiate with other pilots at all. It was the best for the team including Mick Schumacher. He now has a very good reference in Kevin. It's the right next step for Mick in his career. Kevin is a very good driver. You can't expect Mick to drive him into the wall. He can learn from him.
Also how to destroy office doors? One went dead because Magnussen took his anger out on your door.
(Steiner laughs): It wasn't just about Kevin, but also about Romain Grosjean. Nobody wanted to give in, they drove each other into the box from time to time. That's why I often had to mediate between the two and make it clear to them that you alone are responsible for everyone in the team on the slopes. Because no one else is driving the car. Neither I nor anyone else. I'll do the same thing with Mick and Kevin if – which I hope not – it's necessary. But you shouldn't value an outburst of emotion too highly, rather steer the emotions in the right direction. You can get in each other's way, just don't let it become a habit. That's when they end up hurting themselves the most. I'll try to explain that to you.
Your new car is eyed critically by the competition. He is called "Moby Dick" with a mixture of respect and criticism, because for some he is the "white Ferrari". Your "Moby Dick" is even classified as so strong that it is associated with McLaren can fight for fourth place behind Red Bull, Mercedes and Ferrari. How do you deal with the accusation that the cooperation with Ferrari was illegally exaggerated?
Steiner (smiles): You know, these allegations have always existed and always will. I stay calm. If we're good, they call our car "white Ferrari". If we're bad, then no. I'm starting to find that ridiculous. You have to work hard for envy. You get pity for free. I wish the others would green with envy. Because that means that we did a very good job. Let's see how the greatest footballer in German football history used to say.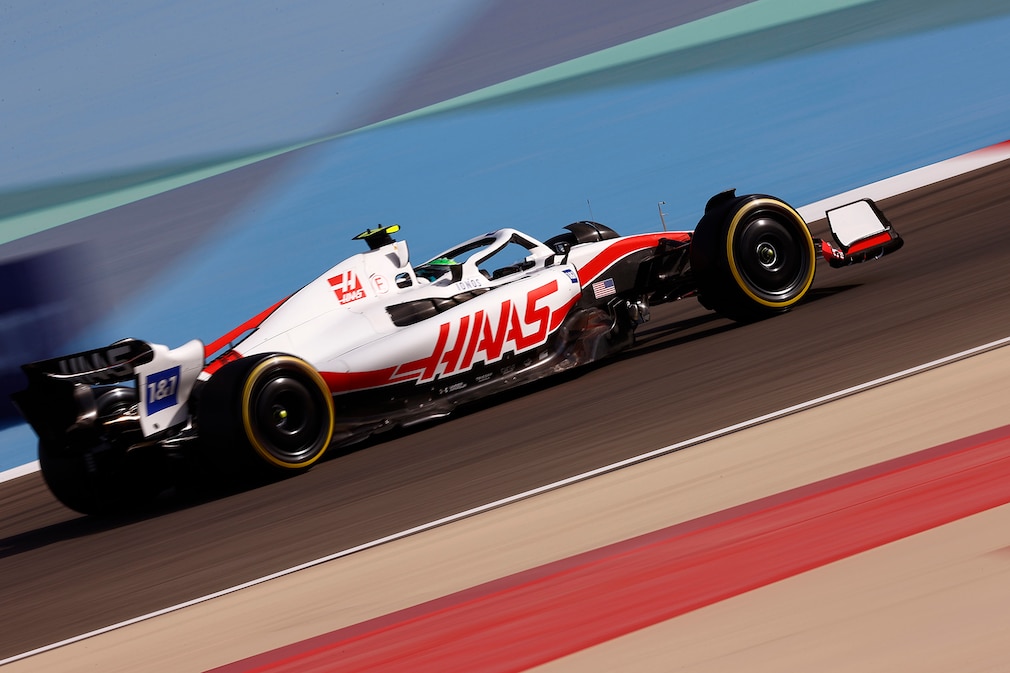 Back to Mick Schumacher: what do you expect from him this season?
That if our car can score points, he can do it. Very easily. That's also what he expects of himself. I have no concerns that he can do it. He will take the next step. Last year he was able to learn the basics, he could drive strategically, but his opponent was just his teammate. Real duels were rarely possible, our car was just too bad for that. It will be different this year when he fights against the others.
Mick seems very satisfied after the test drives. At the moment he only has minor concerns about reliability. Do you share this attitude?
Definitive. We are the team with the least test kilometers because we had small reliability issues. Nothing big but a little leak here, a little leak there. That's why I'm a little concerned at first. But we must and will get this under control.Of course, when Mick hits it, it also arouses desires in other teams. Do you have to chain him up then?
I hope so. Because then we did a good job. That's our business.
Mick is a backup driver at Ferrari. Corona-related failures are still present, as seen in Bahrain with Sebastian Vettel. How big are the concerns that if the worst comes to the worst, Mick could drive a Ferrari race this year?
That possibility is indeed there, at least in some races. With Giovinazzi, Ferrari has another replacement driver. I hope not that a Ferrari driver retires. But if we did, we wouldn't stand in Mick's way.
Formula 1 on TV
In 2022, Formula 1 will run on Sky. Last year, the broadcaster introduced a new TV channel especially for the premier class: Sky Formula 1. Here there is motorsport 24 hours a day. All practice sessions, all qualifying sessions, all races are always live and without commercial breaks. In addition, Sky also broadcasts the support races Formula 2, Formula 3 and the Porsche Supercup. The program also includes historic races and special programs.