Cars
Formula 1 – Stroll: "Vettel is a true gentleman"
Since the disqualification of Sebastian Vettel after his second place at the Hungarian GP, ​​the sense of achievement at Aston Martin has been missing. Most recently in Turkey, Sebastian Vettel (34) took 18th place. A second place like in Baku or a fifth like in Monaco is currently out of reach. In the World Cup, they are only in seventh place (61 points) behind Alpine (104 points) and AlphaTauri (92).
But Aston Martin has long had the future in its sights. Team owner Lawrence Stroll wants to become world champion in three to five years. And Vettel plays an important role in this.
"Our meeting was perfect for both of us," says the Canadian manager in the official F1 podcast: "We have known each other for a while and he understands my passion and my plans for the team very well."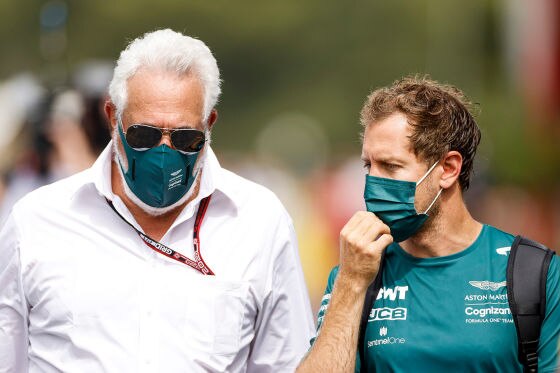 Racing Point was renamed Aston Martin in 2021. The workforce is being increased and a new factory is in the works. Stroll: "The change at Aston Martin is not only reflected in the name. We are hiring over 250 new employees. It's not just about quantity, it's also about quality. It's about leading Aston Martin to the World Championship. It's a journey. A trip that cannot last a week, a month or even a year. It will take several years and Sebastian wants to be part of this journey, he wants to be on the front line. "
That is why the four-time world champion has also extended his contract with the British racing team. Vettel is not only connected to the team, he is also a brand ambassador for the British sports car brand, with whose license the team drives.
Stroll knows: "Of course it's important to have a four-time world champion because he can bring experience to a team that is new and has never won. Sebastian wanted to be there from the start and I hope that he can stay with us forever, also as an ambassador. He is a wonderful person and a true gentleman. We have the same vision, namely to do the best we can. "
In any case, Lawrence Stroll is not lacking in self-confidence. He wants to take on the greats of Formula 1 sport in the future. "We all know what Ferrari means for the premier class," he emphasizes. "You should like it when you have less pressure. Many believe, in any case, that we will be the next 'big thing', the next success story in Formula 1. Sebastian told me that too a few weeks ago. That's the feeling in the paddock. "
After all: Vettel has already been part of a success story at Red Bull.

Formula 1 on TV
Formula 1 will run at Sky in 2021. The station is setting up its own TV station for the new era: Sky Formula 1. Here there is motorsport 24 hours a day. All training sessions, all qualifying sessions, all races always live and without commercial breaks. Sky also broadcasts the Formula 2, Formula 3 and Porsche Supercup races. The program also includes historical races and special programs. You can find more information here