Cars
Formula 1: team boss with harsh words against Schumi jr.
Mick Schumacher's (23) face after the race in Miami spoke volumes. He searched for words in utter frustration, his eyes watering. He was about to score points in the Formula 1 World Championship for the first time in his career. Then he threw them away himself on lap 54, three laps before the end of the race. When Sebastian Vettel (34) tried to overtake his mentor in the top automotive class, he misjudged and touched the Aston Martin of the four-time world champion. With the result that Vettel had to park the car and Schumacher was last after the necessary repairs to his Haas.
The question of guilt was actually clear: for most experts, the curve belonged to Vettel. At first he saw it the same way. Because he didn't know who got into his car, he cursed over the radio like a sparrow: "What gap was that? I didn't see it." Later he protected his ward. "I think it was a classic misunderstanding. I couldn't see Mick. Otherwise I would have given him space. It's a shame because it cost us both points."
Newsabc learned: There was now a conversation between the two – in which Vettel used rather consoling and motivating words instead of critical ones. Even more: Vettel's protective statements during the hearing with the four race stewards ensured that the stewards saw the collision as a normal racing accident and did not want to punish either of them.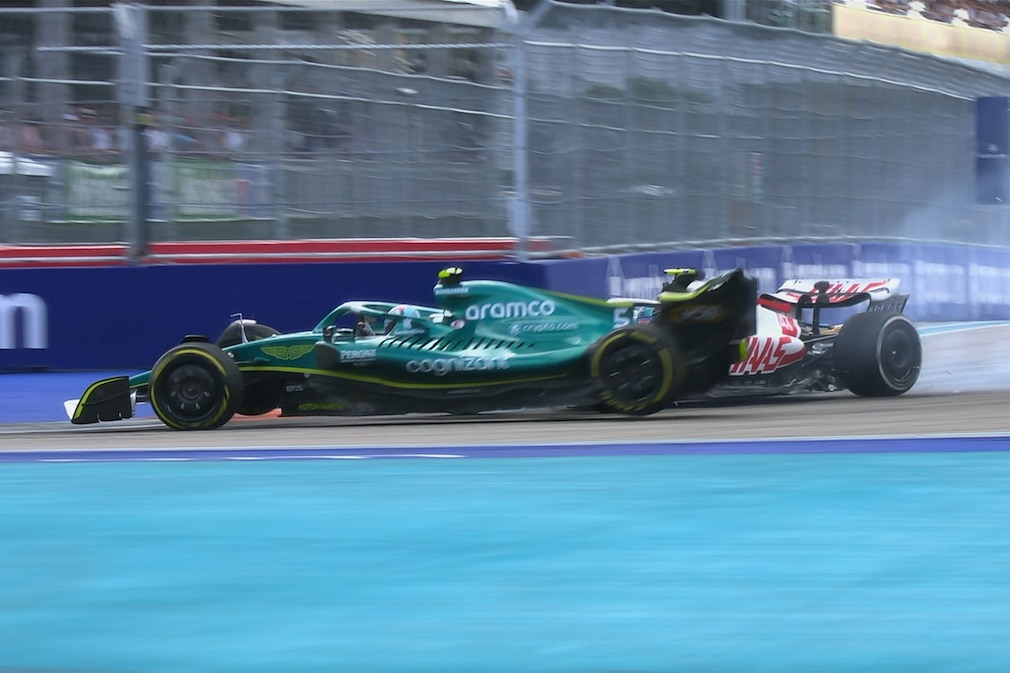 Alpine pilot Esteban Ocon (25) also defended Mick Schumacher. You have to know that if Vettel is Schumacher's mentor in the premier class, the Frenchman is Schumacher's best friend in Formula 1. The two also spend a lot of time together in their free time. Ocon was driving directly behind the two Germans when they collided. "We talked about it, but Mick knows exactly what he has to do. He's a Formula 1 driver, has a lot of talent and therefore doesn't need my advice at all."
Schumacher's buddy blames the track surface in Miami. Ocon: "The tarmac was a complete disaster because we couldn't overtake. Mick touched Sebastian partly because you couldn't attack on the inside because if you leave the ideal line you lose half a second. So that didn't work at all ."
Alone: ​​Schumacher cannot buy much for moral support. Because the team duel with colleague Kevin Magnussen reads purely from the statistics negative. Magnussen leads 15:0 on points. 3:2 after winning qualifying sessions. 4:2 after sprint and race results. And besides Nicholas Latifi (Williams), Mick Schumacher is the only regular driver who hasn't scored yet.
But worse is: Haas team boss Günther Steiner was extremely angry with his pilot. "We only have ourselves to blame for that." You had the chance to score points with both cars. Instead, you are left empty-handed – and with a lot of "broken parts". The South Tyrolean in the direction of Schumacher: "We also have to exploit our potential." It's no use having a fast car but not scoring any points in the end. "We can't always say that there will also be a race next weekend, because at some point the season will be over and we'll be waiting for the 24th GP."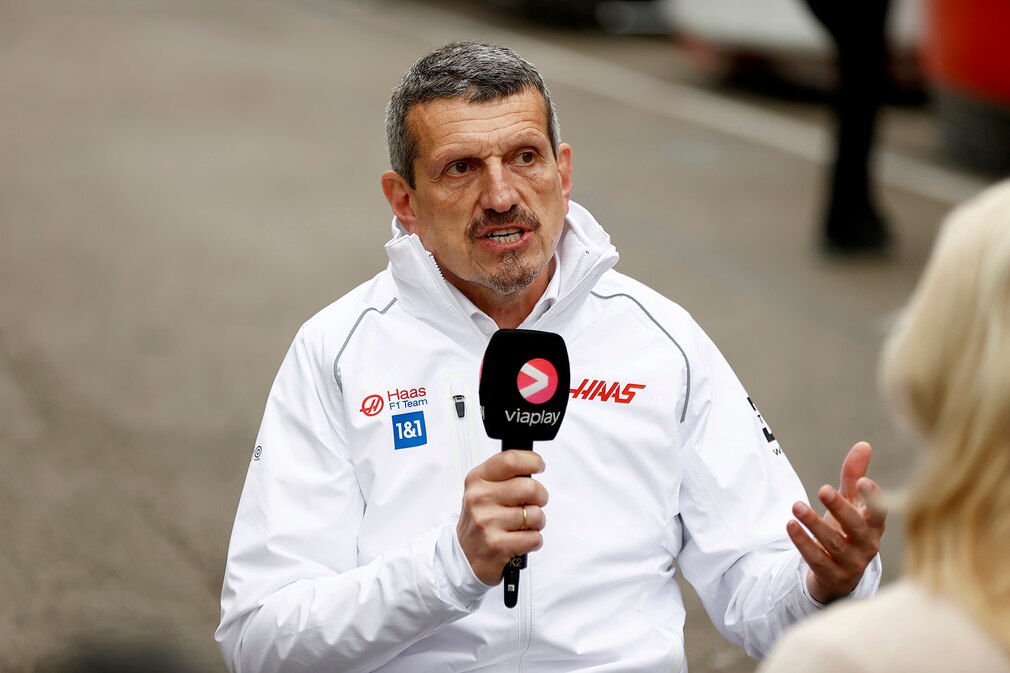 Mick's uncle Ralf Schumacher puts into perspective the statements made by Steiner, known for his direct and often harsh words. The Sky expert on Newsabc: "Mick and Steiner don't go together in character. An outwardly tough guy like Kevin Magnussen suits Steiner better."
What may also play a role in Steiner's anger: Schumacher was dictated to him by Ferrari in the cockpit. Haas has a cooperation agreement with the Scuderia – and that includes a seat for a Ferrari junior.
Schumacher still advises his nephew to take the positives from the Miami weekend with him: "The collision with Sebastian was extremely annoying because it cost me points. But what was more important to me: Mick had a very good weekend. He was consistently faster than his teammate and has created the basis for himself to finish in the points on his own."
That's why Ralf Schumacher believes: "In Miami, Mick made the difference in terms of speed as a driver. So the trend is going in the right direction. And that's exactly what Ferrari team boss Mattia Binotto wants to see."
Formula 1 on TV
In 2022, Formula 1 will run on Sky. Last year, the broadcaster introduced a new TV channel especially for the premier class: Sky Formula 1. Here there is motorsport 24 hours a day. All practice sessions, all qualifying sessions, all races are always live and without commercial breaks. In addition, Sky also broadcasts the support races Formula 2, Formula 3 and the Porsche Supercup. Historical races and special programs are also on the programme.