Cars
Formula 1: test news: Red Bull with update, Ricciardo has Corona
On the last day of testing, Red Bull is still following suit: World Champion Max Verstappen's team also presented revised sidepods for the final kilometers before the season opener in Bahrain. The Red Bull solution is not quite as dramatic as at Mercedes, which shocked the competition at the start of the Bahrain tests with their extreme anorexia and almost rationalized side boxes (read more HERE).
While the air intake on the RB18 remains the same at the front, a new shape catches the eye behind it, splitting the sidepod into two smooth stages, allowing air to flow downwards and outwards. All in all, the carbon shell is much tighter and is more strongly shaped towards the back, the front part of the side box protrudes more clearly in front of it and then winds down.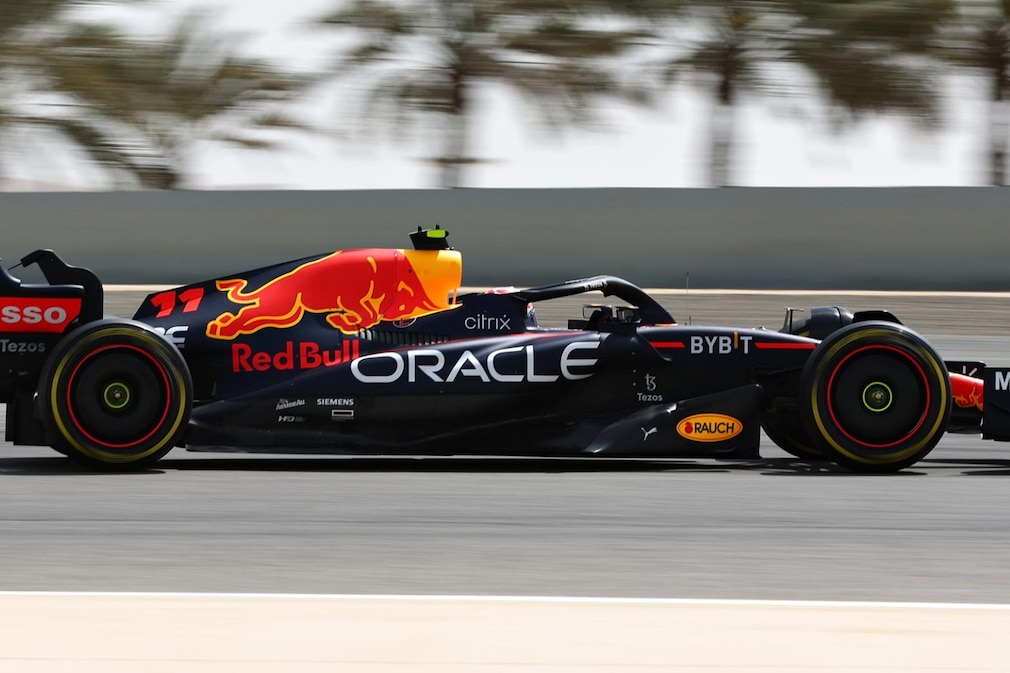 The undercut part was also widened and drawn more around the flank. This makes the underbody even more exposed and the airflow that flows around the car in this section can be directed even more towards the rear wheels, the diffuser roof and the bottleneck area at the rear to increase aerodynamic efficiency.
Sergio Perez proves that the upgrade works right away when he uses the new configuration for the first time with the best time on Saturday morning (local time): With a 1:33.105 minutes on C4 tires, the Mexican is at the top of the rankings after 43 laps, a full one eight and a half tenths ahead of Alfa Romeo rookie Guanyu Zhou.
Corona positive: Ricciardo in quarantine

The topic of the final day of testing in Bahrain, in addition to Red Bull's side boxes, is above all the corona infection of McLaren star Daniel Ricciardo. The Australian tested positive for the virus on Friday and immediately went into isolation. According to McLaren, his start in the race in just under a week should not be a problem, since the 32-year-old would be released from quarantine "in good time".
"We're confident that he'll be fit again next week, he's already feeling better," reports team boss Andreas Seidl. If Ricciardo were to drop out, according to the German, an agreement with engine partner Mercedes would apply, with which McLaren would share the reserve drivers (and Formula E drivers) Stoffel Vandoorne and Nyck de Vries. Another alternative would be Paul di Resta. Ricciardo's teammate Lando Norris completed the last day of testing in Bahrain in a manner befitting his status.
Formula 1 on TV
In 2022, Formula 1 will run on Sky. Last year, the broadcaster introduced a new TV channel especially for the premier class: Sky Formula 1. Here there is motorsport 24 hours a day. All practice sessions, all qualifying sessions, all races are always live and without commercial breaks. In addition, Sky also broadcasts the support races Formula 2, Formula 3 and the Porsche Supercup. Historical races and special programs are also on the programme.