Cars
Formula 1: The Ferrari suffering of young Schumi
Michael Schumacher's son started the Canadian GP from sixth place – after a strong qualifying session on a wet track. In eighth place, he was aiming for his first point in Sunday's Grand Prix when his Ferrari engine's hybrid system gave out. "Sch…", Schumi junior cursed on the radio. He later revealed: "One of the electric motors broke completely, which is why we had to stop the car. Always hard to accept that, but even harder when you're in the points and then have to give up."
The much bigger problem: A defect in the drive area is not new at Ferrari. It is the Achilles heel of the traditional team from Maranello and its motor customers. Charles Leclerc had to start from behind in Montreal because his drive went up in smoke in the previous race in Baku. What's more: already in Barcelona, ​​turbo and heat engine had flown around his ears. The defect from Baku – apparently a consequence of that damage.
But that is far from the end of Ferrari's drive dilemma. The customer teams also suffer from the lack of reliability: Kevin Magnussen (Haas) dropped out in Baku. Mick Schumacher was hit in free practice in Monaco: The German had to end the practice session prematurely with a defective electric motor (MGU-K).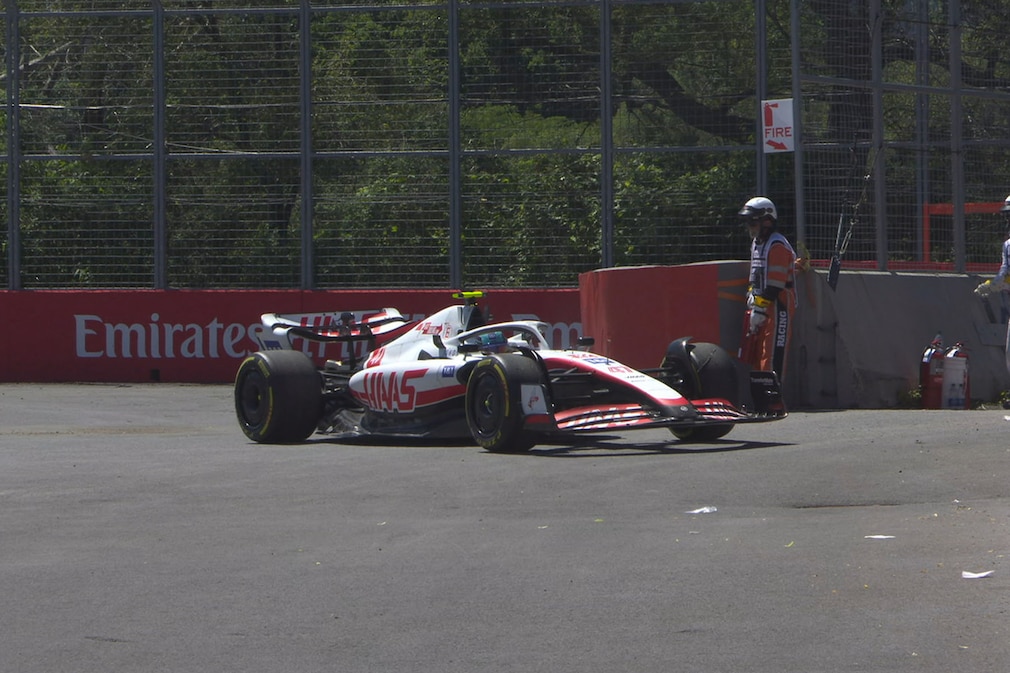 The reason for the drive misery of the Italians is now clear: Ferrari has increased the performance of its power unit at the expense of reliability. A balancing act that was necessary. After the still mysterious deal with the FIA ​​​​at the beginning of 2020, the Ferrari engine had mutated into an air pump. In 2021, the Scuderia gradually made up ground again for the more powerful competition. Alone: ​​In winter, one last jump was needed to be able to compete for the world title at eye level.
The dilemma: for the 2022 season, the drive units were frozen until the end of 2025. Only work on reliability is now allowed. Ferrari had to take risks – but that could cost the Italians the World Cup and Mick Schumacher his first point.
After all: Should his turbocharger hold up, the Haas driver is initially not threatened with a grid penalty. He is still in the green with all his drive components.
Ferrari now has to finally fix the reliability problem. Countermeasures have already been taken, according to the technicians.
"After the last three races and the problems we had, it's obviously a difficult time for the team," admits Charles Leclerc after fifth place in Canada, but is combative in view of his teammate Carlos Sainz's second place: "We have to stay calm and be aware that we have to solve this problem as soon as possible. But I think we found the right balance."
The next step for the Scuderia to prove is that this also applies to customer teams like Haas. Also in the sense of Mick Schumacher.