Cars
Formula 1: Training in Monaco: Ferrari best time – Ricciardo crashes
Perfect start for local hero Charles Leclerc in his home race in Monaco: The Ferrari star achieved the best time in both practice sessions on Friday. "Charles and Ferrari are really strong where we expected them to be," commented former world champion Nico Rosberg on Sky. "But the big surprise for me is Sainz, he's only a few hundredths away and can perhaps also have a say about pole here."
The Spaniard, who was badly hit recently, is only 44 thousandths behind Leclerc's best time and thus gives Ferrari the role of favorite in the principality. Because world championship leader Max Verstappen is missing four and a half tenths from the top in the Red Bull, he still ends up behind stable mate Sergio Perez in fourth place. The Dutchman is even slightly faster than Leclerc in the middle sector, but loses a quarter of a second in sectors one and three.
In any case, Red Bull team boss Christian Horner is impressed by the pace of the reds: "In this session they showed a lot of speed, Ferrari looks very strong. We have to stretch to get there," says the Briton and reveals: "Max isn't quite happy with the car yet, especially the balance in turn one doesn't suit him yet. But we've collected a lot of data to fix that."
The Ferraris from Leclerc and Sainz are on rails: "The car has an incredible amount of mechanical grip here," explains expert Anthony Davidson. "It loads the tires properly, has great traction and can brake late. It also steers precisely."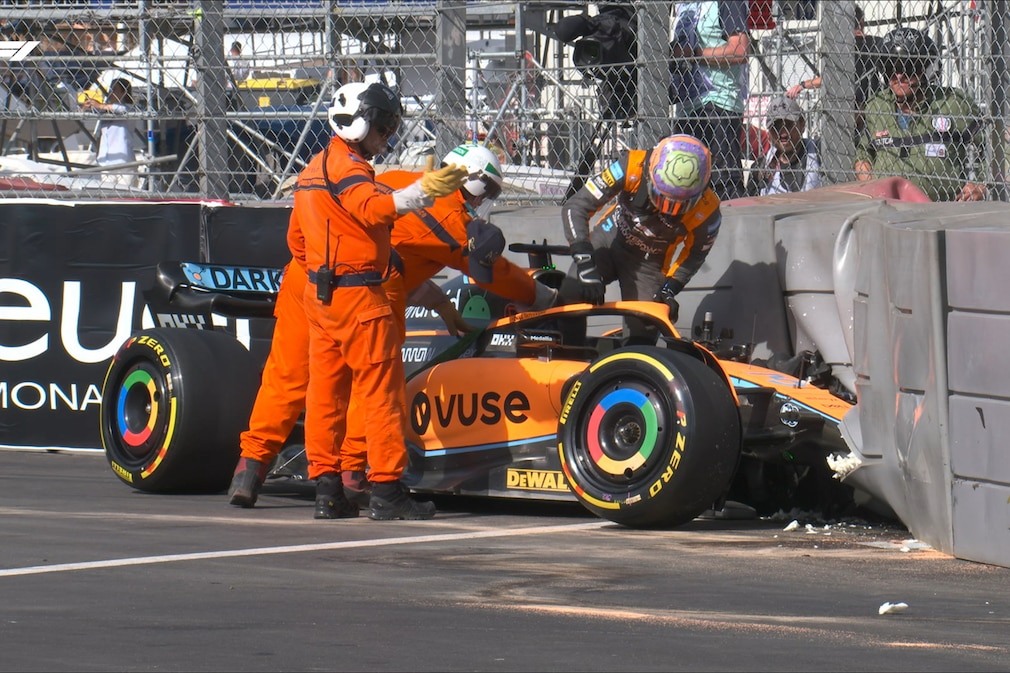 Things are completely different for McLaren star Daniel Ricciardo: the Monaco winner from 2018 throws his car into the barrier after only 15 minutes in the swimming pool chicane and causes the only red flag of the afternoon. "Exactly what Daniel didn't need," says Nico Rosberg. "His rhythm, which is so important on this route, is broken for the time being. And Lando (Norris, teammate; ed.) is flying here again."
The young Brit is fifth best of the rest behind Ferrari and Red Bull, ahead of compatriot George Russell in the Mercedes. Team colleague Lewis Hamilton shows that the improvement in form of the Silver Arrows in Barcelona does not necessarily have to apply to Monaco.
After tenth place in the first practice session, the record world champion in Formula 1 isn't up to speed in the second session either. The hard numbers: Twelfth place, 1.6 seconds behind the leaders and almost nine tenths behind the teammate. Hamilton also has to use the emergency exit after braking in Mirabeau, and his W13 jumps much more strongly again, which even prompted him to ask the team for elbow pads between training sessions.
Only Bottas' butt can cheer up Hamilton

Ex-teammate Valtteri Bottas conjures up the only laugh on Hamilton's lips: the Finn recently caused a viral uproar on social networks with a snapshot of his bare bottom while bathing in a creek. He now auctioned off 5,000 poster prints of the photo for charitable purposes, giving the last one to Hamilton. The Brit threatens with a grin: "The next time I'm in Colorado, I'll get my butt out too, recreate it and send it to you!"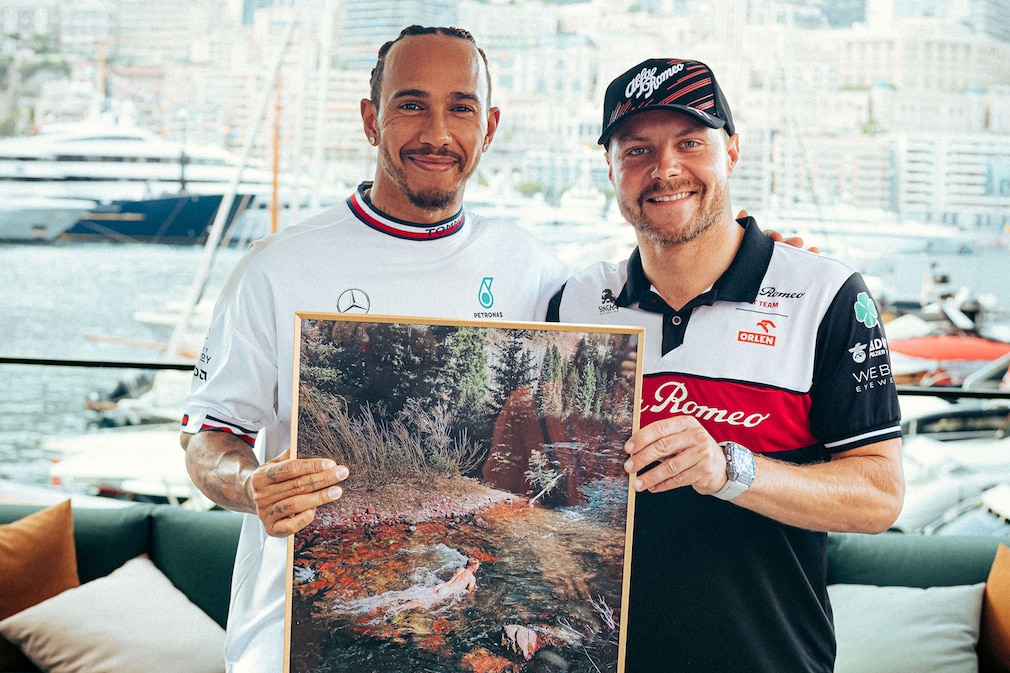 Friday in Monte Carlo is very different for the Germans: Sebastian Vettel experienced two more than decent sessions, finished ninth both times and once again had his Aston Martin teammate Lance Stroll clearly under control.
It's the other way around, albeit through no fault of his own, with Mick Schumacher: after a drive problem and a lot of time lost in the first practice session, the Haas driver is already lagging behind for the weekend. In the second session, this is shown by the clear gap to stable mate Kevin Magnussen: While the Dane is eleventh, Schumer only finishes in 17th place, six and a half tenths behind.
Monaco Formula 1 Grand Prix
2. Free Practice
1. Charles Leclerc (Monaco) – Ferrari 1:12.656 mins
2. Carlos Sainz Jr. (Spain) – Ferrari +0.044s
3. Sergio Perez (Mexico) – Red Bull +0.379
4. Max Verstappen (Netherlands) – Red Bull +0.447
5. Lando Norris (Great Britain) – McLaren +0.638
6. George Russell (Great Britain) – Mercedes +0.750
7. Pierre Gasly (France) – Alpha Tauri +0.980
8. Fernando Alonso (Spain) – Alpine +1.256
9. Sebastian Vettel (Heppenheim) – Aston Martin +1.403
10. Yuki Tsunoda (Japan) – Alpha Tauri +1.478
11. Kevin Magnussen (Denmark) – Haas +1.583
12. Lewis Hamilton (Great Britain) – Mercedes +1.611
13. Valtteri Bottas (Finland) – Alfa Romeo +1.812
14.Alexander Albon (Thailand)-Williams +1,830
15. Zhou Guanyu (China) – Alfa Romeo +1.869
16. Lance Stroll (Canada) – Aston Martin +1.967
17. Mick Schumacher (Gland/Switzerland) – Haas +2.238
18. Esteban Ocon (France) – Alpine +2,560
19. Nicholas Latifi (Canada) – Williams +3,620
20. Daniel Ricciardo (Australia) – McLaren – (3rd lap)

Formula 1 on TV
In 2022, Formula 1 will run on Sky. Last year, the broadcaster introduced a new TV channel especially for the premier class: Sky Formula 1. Here there is motorsport 24 hours a day. All practice sessions, all qualifying sessions, all races are always live and without commercial breaks. In addition, Sky also broadcasts the support races Formula 2, Formula 3 and the Porsche Supercup. Historical races and special programs are also on the programme.