Cars
Formula 1: Verstappen benefits from Leclerc drama
Drama about Charles Leclerc at the French Grand Prix in Le Castellet! The Ferrari star leads the race until lap 20, but then loses control of his red racer and slides violently into the tire barriers. The end for the Monegasque and another major setback in the World Cup fight.
His reaction is correspondingly violent: Leclerc yells into the pit radio after he reveals that the accelerator pedal apparently got stuck as it did in Spielberg – this time with greater consequences.
"Ferrari just makes too many mistakes, Red Bull is much better positioned there," says Ralf Schumacher and feels for Leclerc. "It's anything but funny when the gas gets stuck. That's when you get scared."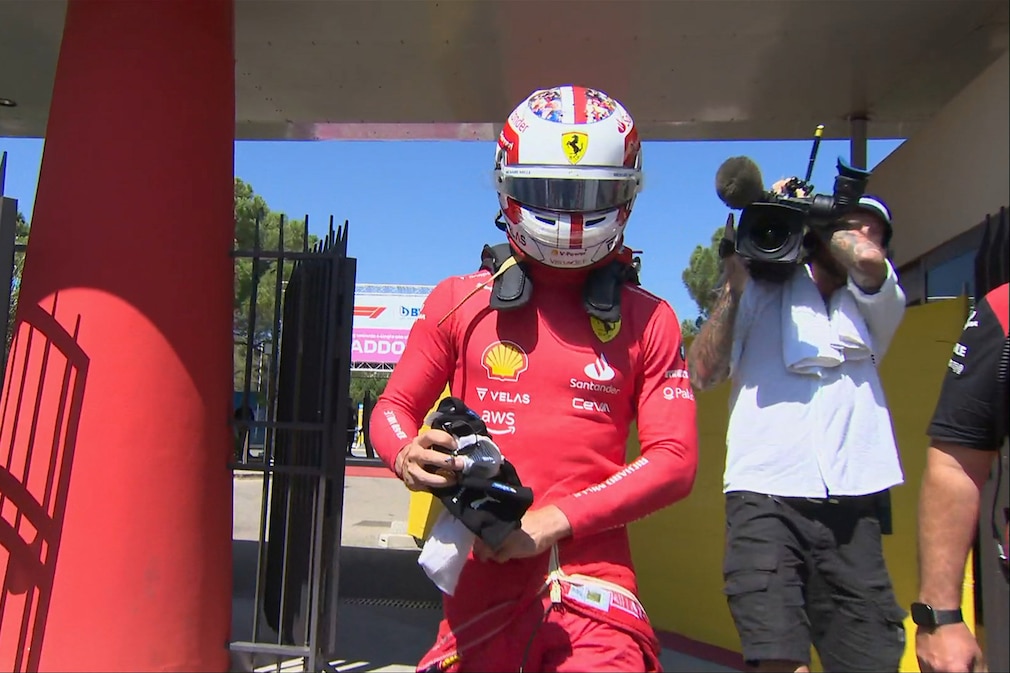 Alone: ​​With a slightly cooler head, the Monegasque takes the blame in the TV interviews. "I'm performing at the highest level of my career, but if I keep making mistakes like this. it doesn't matter how fast i go In Imola I threw away seven points, here 25. If we end up losing the World Cup by 32 points, I know where that comes from. That is unacceptable. "For Leclerc it is the third failure that has overtaken him after Baku and Barcelona in the lead.
He now explains the reason for his crash as follows: "I just tried to push and lost the rear. I made a mistake at the wrong moment and had balance problems all weekend."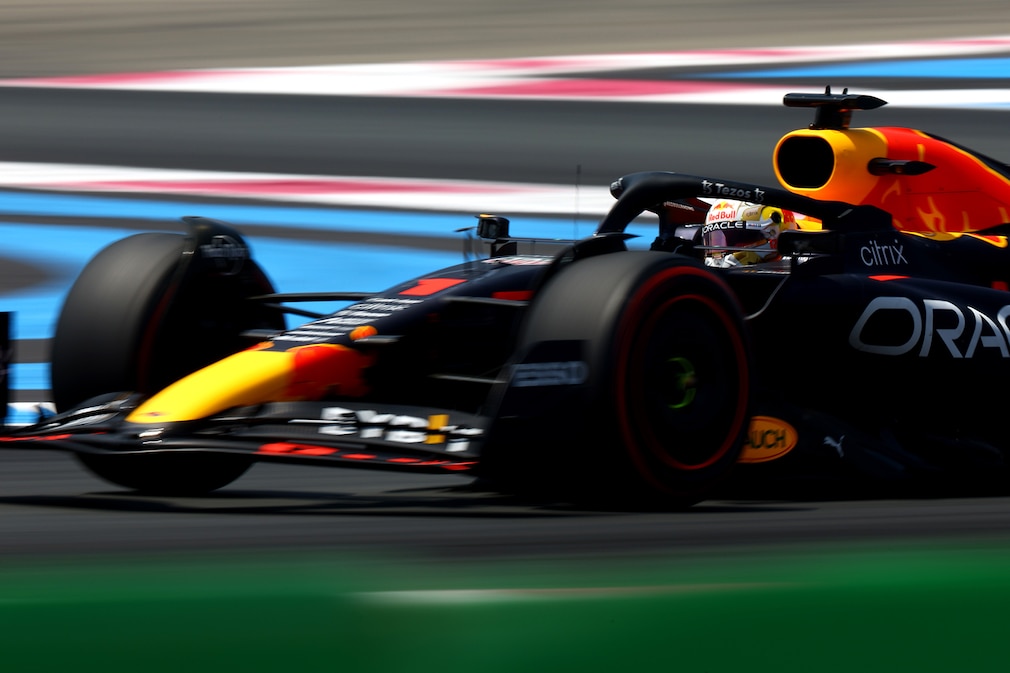 Red Bull world champion Max Verstappen clinched the win. For the Dutchman it is the seventh success in 2022 and the 27th overall. "We just tried to stay calm and close. Of course it was unfortunate for Charles. After he left, I just drove my race." Red Bull motorsport consultant Helmut Marko does not see the world championship at the finish line despite a 63-point lead: "That's not enough. We want to be at the top again in Budapest. But I think you have to win ten or twelve races to be in the World Cup to have a chance."
Lewis Hamilton finished second in his 300th Grand Prix ahead of Mercedes teammate George Russell. The Brit pushed Sergio Perez off the podium just before the end as the Mexican missed the restart after a virtual safety car.
The second Ferrari with Carlos Sainz is fifth ahead of Fernando Alonso. But even with him, not everything is going smoothly in the Scuderia warehouse. Because the Spaniard is sent back to the pit lane unsafe after his pit stop, he gets a five-second penalty. After a remarkable overtaking maneuver on Sergio Perez, he is called again to change tires – a tactic that he loudly complains about on the pit radio.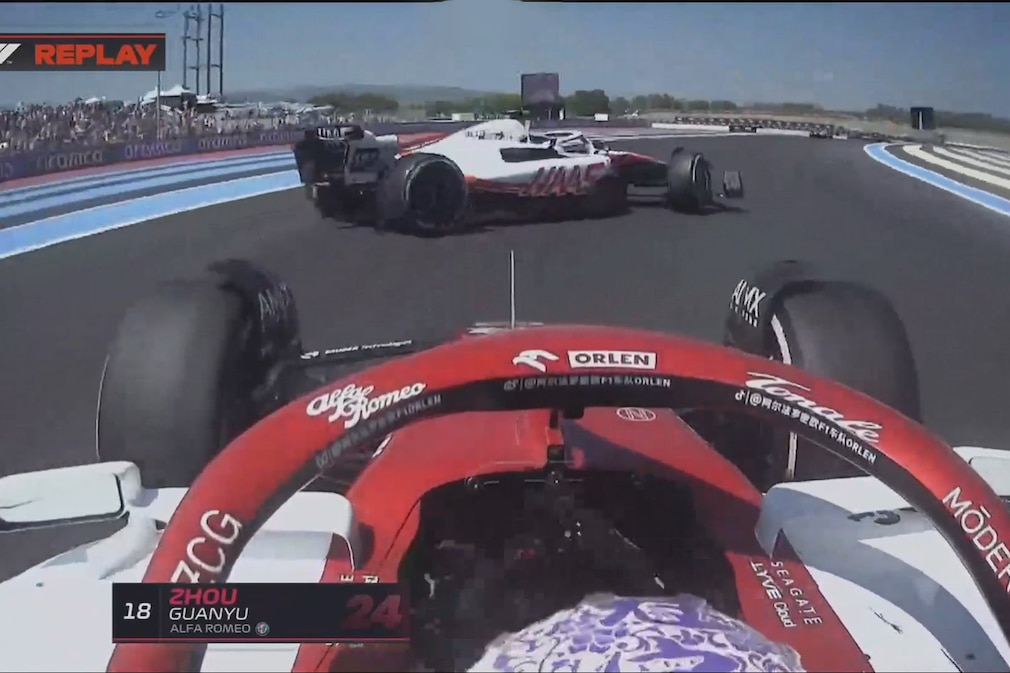 Mick Schumacher turns 15 after meeting Guanyu Zhou. In a duel with the Alfa Romeo driver, the Haas driver wants to overtake on the outside and is shot down. Schumacher is able to continue, but in the meantime falls back to 17th place. Zhou gets a punishment.
Sebastian Vettel ends up in eleventh place. A scene shortly after the start in which Esteban Ocon (Alpine) Yuki Tsunoda (AlphaTauri) clears the race is decisive for him. The Aston Martin star behind him has to slow down, his teammate Lance Stroll slips through – and stays in front until the end of the race. Although Vettel is stuck in the Canadian's gearbox until the last corner. The scene afterwards causes discussions. "I was a bit surprised that he slowed down at the apex," said the Heppenheimer, annoyed about his teammate's braking test. "It wasn't really about anything."
French Grand Prix
1. Max Verstappen (Netherlands) – Red Bull 1:30:02.112 hours
2. Lewis Hamilton (Great Britain) – Mercedes +10.587 sec.
3. George Russell (Great Britain) – Mercedes +16,495
4. Sergio Perez (Mexico) – Red Bull +17,310
5. Carlos Sainz Jr. (Spain) – Ferrari +28.872
6. Fernando Alonso (Spain) – Alpine +42.879
7. Lando Norris (Great Britain) – McLaren +52.026
8. Esteban Ocon (France) – Alpine +56.959
9. Daniel Ricciardo (Australia) – McLaren +1:00.372 min.
10. Lance Stroll (Canada) – Aston Martin +1:02.549
11. Sebastian Vettel (Heppenheim) – Aston Martin +1:04.494
12. Pierre Gasly (France) – Alpha Tauri +1:05.448
13. Alexander Albon (Thailand) – Williams +1:08.565
14. Valtteri Bottas (Finland) – Alfa Romeo +1:16.666
15. Mick Schumacher (Gland/Switzerland) – Haas +1:20.394
failures:
Charles Leclerc (Monaco) – Ferrari (18th lap)
Yuki Tsunoda (Japan) – Alpha Tauri (18th round)
Kevin Magnussen (Denmark) – Haas (38th lap)
Nicholas Latifi (Canada) – Williams (41st lap)
Zhou Guanyu (China) – Alfa Romeo (48th lap)
Driver Rating
Status after 12 of 22 races:
1. Max Verstappen (Netherlands) – Red Bull 233 pts.
2. Charles Leclerc (Monaco) – Ferrari 170
3. Sergio Perez (Mexico) – Red Bull 163
4. Carlos Sainz Jr. (Spain) – Ferrari 144
5. George Russell (Great Britain) – Mercedes 143
6. Lewis Hamilton (Great Britain) – Mercedes 127
7. Lando Norris (Great Britain) – McLaren 70
8. Esteban Ocon (France) – Alpine 56
9. Valtteri Bottas (Finland) – Alfa Romeo 46
10. Fernando Alonso (Spain) – Alpine 37
11. Kevin Magnussen (Denmark) – Haas 22
12. Daniel Ricciardo (Australia) – McLaren 19
13. Pierre Gasly (France) – Alpha Tauri 16
14. Sebastian Vettel (Heppenheim) – Aston Martin 15
15. Mick Schumacher (Gland/Switzerland) – Haas 12
16. Yuki Tsunoda (Japan) – Alpha Tauri 11
17. Zhou Guanyu (China) – Alfa Romeo 5
18. Lance Stroll (Canada) – Aston Martin 4
19. Alexander Albon (Thailand) – Williams 3
Constructor Score
Status after 12 of 22 races:
1. Red Bull 396 pts.
2.Ferrari 314
3.Mercedes 270
4. Alpine 93
5. McLaren 89
6. Alfa Romeo 51
7.Haas 34
8. Alpha Tauri 27
9. Aston Martin 19
10.Williams 3