Cars
Formula 1: Verstappen defeats Sainz, Schumacher is eliminated
Sixth win of the season for Max Verstappen! The Red Bull star wins the Canadian Grand Prix for the first time just a second ahead of Ferrari driver Carlos Sainz, who was able to really attack again in the closing stages thanks to a safety car phase.
"I gave everything, it was really fun," said the Dutchman. "We're really fast on the straights this year, which helps." For Red Bull motorsport consultant Helmut Marko, this is an "important step towards the world championship, even if a lot can still happen."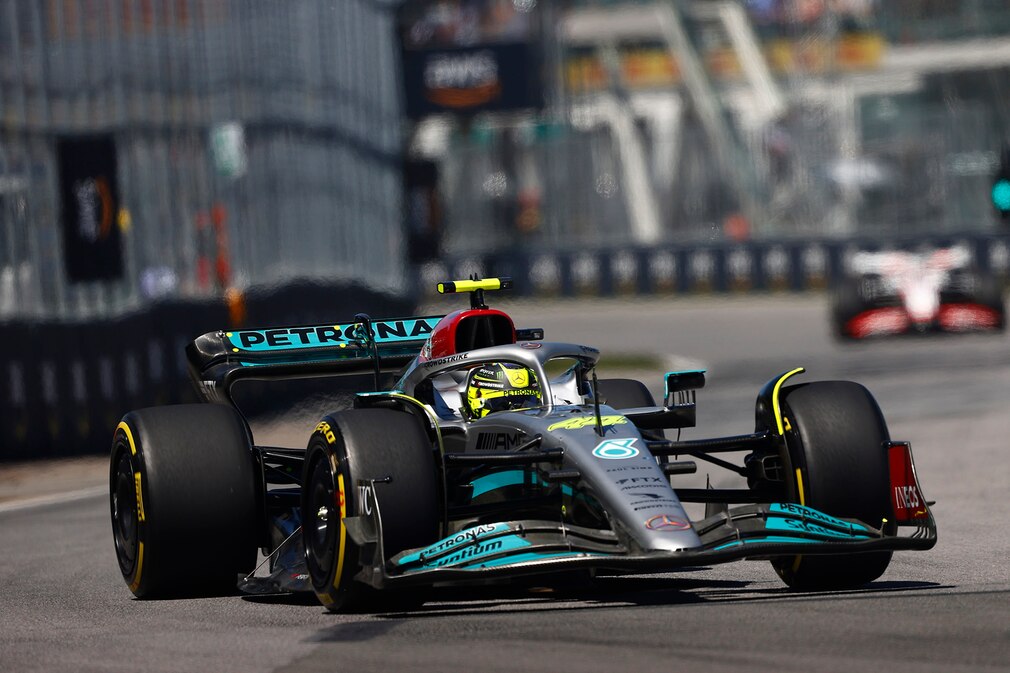 Former world champion Lewis Hamilton is third. It is the first podium this year for the Mercedes star. His teammate George Russell is fourth. Hamilton can beat his British compatriot for the second time this year. Hamilton: "It's overwhelming to get third place this season after this battle with the car. We're not giving up and we're going to keep pushing."
His team boss Toto Wolff says: "The World Cup train left a long time ago, but we want to win on our own and we can do it."
Ferrari driver Charles Leclerc drives up to fifth place after his engine penalty and is thus doing maximum damage limitation. After starting second, Fernando Alonso (Alpine) only managed seventh place behind his teammate Esteban Ocon. Sergio Perez has to park the second Red Bull with gearbox damage.

Big disappointment from a German point of view: Despite a strong performance in qualifying (sixth place), Mick Schumacher is again empty-handed. The German has to park his Haas in eighth place with a defective hybrid system. "Of course it's an unpleasant feeling," he says, "because we had the pace. One of the electric motors is completely broken, which is why we had to stop the car."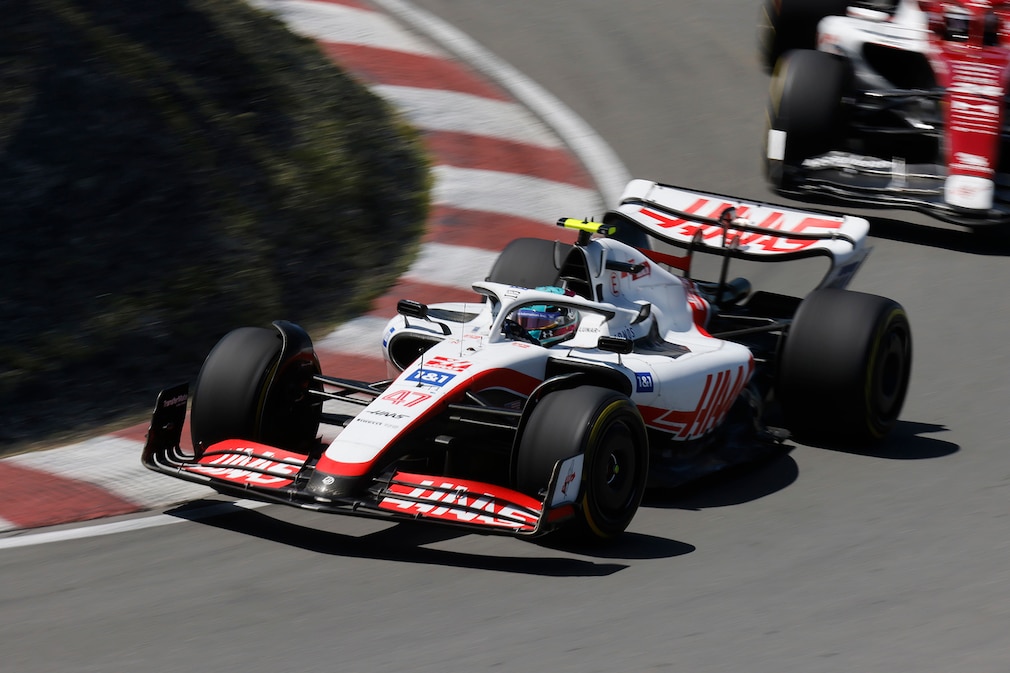 Nevertheless, Michael Schumacher's son is confident. "We take a lot of positive things with us," emphasizes Schumi jr. "Qualifying in the rain was great, the pace was good, we were able to withstand the pressure in the race and would have had what it takes to finish in the points. But: another day!"
Ferrari team boss Mattia Binotto, to whose junior academy the Haas driver still belongs, praises Sky: "It was positive what Mick showed at the weekend. He has to stay focused now."
Sebastian Vettel moves up from 17th on the grid to 12th in qualifying after an incorrectly selected tire pressure. With a one-stop strategy and a very early switch to hard tires, the man from Heppenheim crosses the finish line behind his team-mate Lance Stroll (tenth place) and Daniel Ricciardo (McLaren).
"It just didn't go well for us today," he comments on his race. "We were quick enough to score points, but the virtual safety cars broke our necks and then the race was over. It just wasn't our day."
Formula 1 Canadian Grand Prix
result
1. Max Verstappen (Netherlands) – Red Bull 1:36:21.757 hours
2. Carlos Sainz Jr. (Spain) – Ferrari +0.993s
3. Lewis Hamilton (Great Britain) – Mercedes +7.006
4. George Russell (Great Britain) – Mercedes +12,313
5. Charles Leclerc (Monaco) – Ferrari +15.168
6. Esteban Ocon (France) – Alpine +23,890
7. Fernando Alonso (Spain) – Alpine +24.945
8. Valtteri Bottas (Finland) – Alfa Romeo +25.247
9. Zhou Guanyu (China) – Alfa Romeo +26.952
10. Lance Stroll (Canada) – Aston Martin +38.222
11. Daniel Ricciardo (Australia) – McLaren +43.047
12. Sebastian Vettel (Heppenheim) – Aston Martin +44.245
13. Alexander Albon (Thailand) – Williams +44.893
14. Pierre Gasly (France) – Alpha Tauri +45.183
15. Lando Norris (Great Britain) – McLaren +52.145
16. Nicholas Latifi (Canada) – Williams +59.978
17. Kevin Magnussen (Denmark) – Haas +1:08.180 min.
failures:
Sergio Perez (Mexico) – Red Bull (8th lap)
Mick Schumacher (Gland/Switzerland) – Haas (19th lap)
Yuki Tsunoda (Japan) – Alpha Tauri (48th lap)
Driver Rating
Standing after 9 of 22 races
1. Max Verstappen (Netherlands) – Red Bull 175 pts.
2. Sergio Perez (Mexico) – Red Bull 129
3. Charles Leclerc (Monaco) – Ferrari 126
4. George Russell (Great Britain) – Mercedes 111
5. Carlos Sainz Jr (Spain) – Ferrari 102
6. Lewis Hamilton (Great Britain) – Mercedes 77
7. Lando Norris (Great Britain) – McLaren 50
8. Valtteri Bottas (Finland) – Alfa Romeo 44
9. Esteban Ocon (France) – Alpine 39
10. Fernando Alonso (Spain) – Alpine 22
11. Pierre Gasly (France) – Alpha Tauri 16
12. Kevin Magnussen (Denmark) – Haas 15
13. Daniel Ricciardo (Australia) – McLaren 15
14. Sebastian Vettel (Heppenheim) – Aston Martin 13
15. Yuki Tsunoda (Japan) – Alpha Tauri 11
16.Zhou Guanyu (China) – Alfa Romeo 3
17. Alexander Albon (Thailand) – Williams 3
18. Lance Stroll (Canada) – Aston Martin 3
Constructor Score

1. Red Bull 304 pts.
2.Ferrari 228
3.Mercedes 188
4. McLaren 65
5. Alpine 61
6. Alfa Romeo 47
7. Alpha Tauri 27
8. Aston Martin 16
9.Haas 15
10.Williams 3