Cars
Formula 1 – Verstappen: "Image des Bad Boys"
Does Max Verstappen drive in a league of his own or in his own world? While colleagues like Fernando Alonso (Alpine) warmly praise the skills of the Red Bull star, the FIA, in particular, threatens Verstappen with penalties up to point deduction if the Dutchman proves to be a racing bully in the final.
At Red Bull you wrinkle your nose at it. "The statement surprised us because it is an unnecessary threatening gesture," says Red Bull motorsport advisor Helmut Marko to ABMS. "The possibility for tougher penalties has always been there, that's nothing new." In fact, Michael Schumacher was also deprived of all World Championship points in 1997 after the collision with Jacques Villeneuve.
Marko continues: "Max is given the image of a bad boy and a young man has to deal with that first. That is why we recommended him not to read anything and to isolate himself. "
Even without Marko's gaze in Verstappen's soul life is clear. The Dutchman feels pushed into a corner. "I am being treated unfairly," he stated on Thursday in Abu Dhabi. Not only the penalty for his tough defensive maneuver against Lewis Hamilton in turn one, the ten seconds for the alleged brake test pissed him off.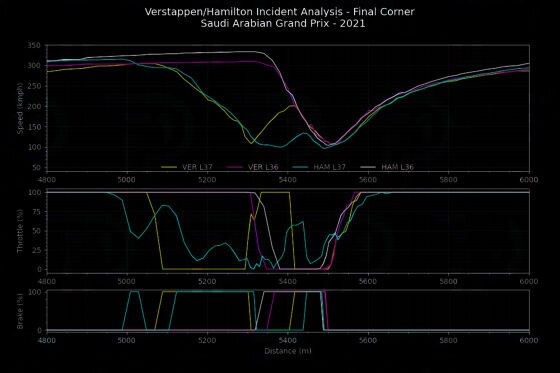 Verstappen: "I see this punishment differently. Then Lewis pushed me off the track. He even looks over at me and just doesn't give in. But he doesn't get more than a warning. "
The Dutchman even goes on: "Some don't want me to win." When Sky asks whether he means the FIA, he just grins cryptically: "Maybe."
Alone: ​​In fact, inconsistencies have now surfaced regarding the incident in Saudi Arabia, which was condemned as a brake test. According to the FIA, Verstappen slowed down there unpredictably with 69 bar brake pressure, whereupon Hamilton rushed into his rear with his Mercedes.
But telemetry data from Formula 1 show that the Dutchman slows down evenly up to a speed of 140, then actually decelerates a little more up to 110. Hamilton anticipates his rival's maneuver up to that point, but in the final phase before the crash, according to Formula 1 telemetry, lightly depresses the accelerator before Verstappen's rear end appears in front of his visor.
The actual intention of the reigning world champion also remains questionable: "If he hadn't known why Verstappen was slowing down, he could have simply driven past," says racing legend Hans-Joachim Stuck. "If, on the other hand, he did not want to leave the DRS activation zone to his rival without a fight, he must be careful not to misjudge himself when trying to stand. In any case, such situations are not always as crystal clear as they appear at first glance. "
Former world champion Jacques Villeneuve sums up the games of the World Cup opponents even more briefly: "In that situation, both of them were just stupid."
But it is also clear: Verstappen's aggressiveness is unparalleled on the racetrack. In no duel does he give himself up prematurely or even frivolously. If he is on the inside lane, he forces the attacker out of bounds. If he rests on the outside lane himself, he uncompromisingly steers inward.
Father Jos Verstappen reveals in the BBC: "He's already done that in a go-kart. If he sees the gap and has the feeling that he can overtake, he will try. "That reminds us of the great Ayrton Senna. He once said: "As long as I see a gap, I'll stick in. Otherwise I wouldn't be a racing driver anymore."
Verstappen's former Formula 3 team boss Frits van Amersfoort adds: "Jos drove like that too. We had so many visits to the stewards and it was always the same. A Verstappen cannot lose. "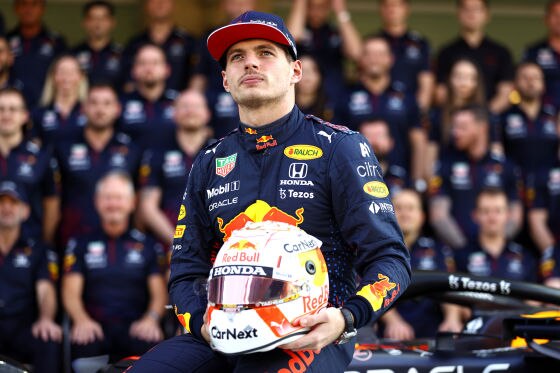 Red Bull team boss Christian Horner doesn't want to leave it that way. "Max has the aggressiveness of his father, but also the racing intelligence of his mother." Background: Mama Sophie Kumpen was also a successful kart driver.
It's all in the mix – and that includes a healthy dose of aggressiveness. "If he were too nice or maybe a little too much like Sophie, he wouldn't be such a good racing driver," says van Amersfoort. "If he were too much like Jos, he would be the same racing driver as Jos and in the end there would have been tears. But he's right in the middle. "
Verstappen has to find his own center this weekend in Abu Dhabi. Otherwise there might be tears in the end.

Mega offer from Sky for the Formula 1 final!
In line with the grand Formula 1 finale, Sky has a mega offer in its luggage. The pay TV broadcaster will broadcast the entire season and the finish in 2021 live on German television. The promotion for AUTO BILD readers: 50 percent discount on the Sky Supersport ticket. That means: 14.99 EUR instead of 29.99 EUR in the first month. Book online easily and cancel at any time.
GO TO THE SKY OFFER HERE