Cars
Formula 1 | Verstappen: Party ban for "Orange Army"?
Even more than Charles Leclerc's victory in the Ferrari, reports of attacks on female fans overshadowed the Verstappen Festival at the Red Bull Ring in Spielberg on Sunday. After the race, the top 3 are shocked by the events surrounding the Grand Prix.
"I arrived at the track this morning with a positive mindset, but ever since I heard about it I've been a bit shocked and really sad," says Lewis Hamilton: "People come here to have a great time, to celebrate and enjoying the experience. The idea of ​​that happening to some in the crowd. It's crazy that we're still going to have to experience something like this in 2022."
Max Verstappen's fans, the so-called "Orange Army", are particularly criticized. The Dutchman made his position clear after the race: "Of course it's not good and shouldn't happen. I've read some shocking things and the situation is clearly not okay. I shouldn't even have to say that, it should be for everyone be clear."
Regarding possible solutions, Verstappen says: "Maybe something can be improved with security. But you mustn't forget: The spectators watch the race and then they party, have fun and drink alcohol. If you do that, you sometimes do stupid things. That's not meant to be an excuse, but maybe these things can be regulated."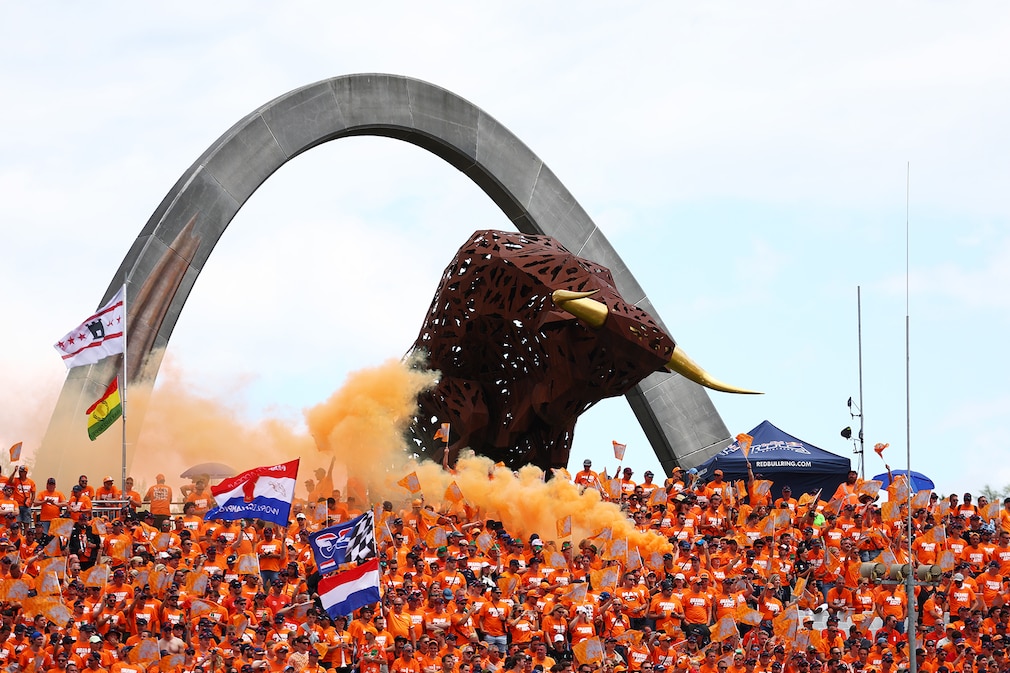 Specifically, the reigning champion can even imagine a party ban for his supporters if they can't behave: "After a certain amount of alcohol, it might just be time to go to bed, get up the next morning and be sober 'Cause when you start out crazy, you're just going to do more stupid things."
Sebastian Vettel thinks it's good that the topic is now being discussed: "Isn't it all terrible?" He asks. "It's good when such cases come to the public, that's at least a start." Because, according to the four-time world champion. "Anyone who does this should be ashamed. Such people should be banned from racing facilities for life. We should show zero tolerance. I have nothing against fans drinking and having fun. But that's no excuse to misbehave."
In any case, race winner Charles Leclerc calls for strict action against those responsible. "We have to find these people and then there must be severe consequences. These people should not be allowed to be anywhere near our sport," says the Ferrari star.
But that's not enough for Hamilton, the record champion of Formula 1 wants to continue to campaign for a rethink in people's minds. "We need to do more. All of this just shows that it's still a problem. It's about education, but for that we all have to work together, with all our platforms."
Hamilton welcomes initiatives such as "We Race As One" for more inclusion and diversity in Formula 1, but the Brit thinks: "That's all well and good, but these are just words. It's not a program that has created real change so far But we have to act because it's obviously not enough."
The Mercedes star wishes: "All people who come here should feel safe and be able to support whoever they want. It doesn't matter what gender, sexuality or skin color they have."