Cars
Formula 1: Vettel after qualifying in Sochi angry with himself
–
Vettel mad at himself
Sebastian Vettel fails in the Sochi qualifying wafer-thinly at the Q3 hurdle. After that, Germans are very angry, especially about themselves.
B.
Sebastian Vettel (34) is already on the radio to hear the frustration after the narrow end in the second section of the Russia qualifying: "No, no, no, that's not possible. Shit! ", The German curses after his engineer tells him: Eleventh place, 52 thousandths past the entry into the final qualifying section.
Formula 1 at a glance at SKY Q
After getting out of the car, Vettel explains his anger: "It's a shame, because there was a lot more in there today. I had the feeling that the car is very good and that we could be a lot further ahead. That's why it hurts. "But a less than ideal first run and traffic on Vettel's second attempt prevent him from making it into the top 10." I'm angry that we didn't make it because it would have been rather easy today. We were fast enough and could have surprised. It's bitter. "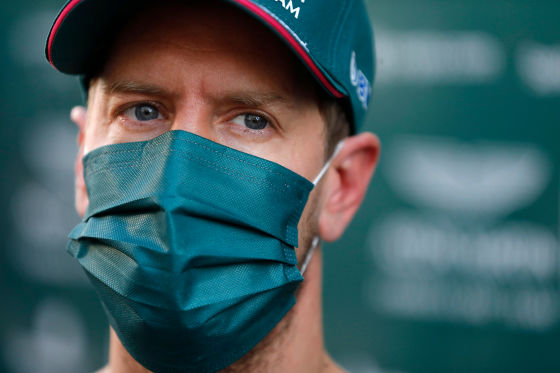 Quarrel with the premature end in Q2: Sebastian Vettel
© Aston Martin
On his second fast lap, Vettel AlphaTauri driver Yuki Tsunoda stands in the way, the race management is investigating the incident. It makes no difference to Vettel. "My qualifying is over. I think he was busy enough to make sure he fell by the wayside. It doesn't change anything and it can't be turned back now, "said the German.
Vettel prefers to look to himself to blame: "I'm angry with myself because the previous lap should have been better. I could have made it clear that the five hundredths are always found somewhere under these conditions. "
Experience Formula 1 with the SKY Supersport Ticket
With a view to the race, the Aston Martin star believes the prospects will be rather bleak despite the better weather on Sunday: "In the dry it will be difficult to stay where we are, let alone move forward. That's why I would have liked to have been further ahead to try to hold me there instead of having to catch up now. "
Because catching up is not easy, especially in Sochi. "We don't have the speed on the straight, then you can't expect to overtake various cars on a track like this, where it's difficult to get past."
Formula 1 on TV
Formula 1 will run at Sky in 2021. The station is setting up its own TV station for the new era: Sky Formula 1. Here there is motorsport 24 hours a day. All training sessions, all qualifying sessions, all races always live and without commercial breaks. Sky also broadcasts the Formula 2, Formula 3 and Porsche Supercup races. The program also includes historical races and special programs. You can find more information here