Cars
Formula 1: Vettel against stall order in the world championship fight
In terms of sport, Sebastian Vettel (34) dived deep into midfield in 2021. After the summer break and the disqualification after second place in Hungary, nothing worked anymore. The Aston Martin star brought home just one point from the last five races. It comes from the last GP in the USA (Austin).
But the Heppenheimer is going to the GP Mexico this weekend (Sunday, 8 p.m., Sky) with a good feeling. In 2018 and 2019 he finished second. "I come back with fond memories," he says. "The atmosphere is incomparable. The stadium backdrop alone with the award ceremony is exhilarating. "
In seventh place in the World Championship, Aston Martin (62 points) continues to fight Alpine and AlphaTauri. Says Vettel: "Our opponents are the usual suspects, Alpine (104) and AlphaTauri (94), and it will be very close again. But I am convinced that we can have a say about points. "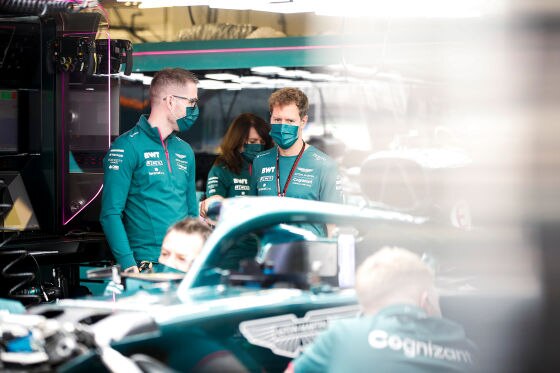 For Vettel himself, it's about a possible tenth place in the World Cup. The Hessian is currently twelfth with 36 points, ten points behind Esteban Ocon and 22 behind ex-arch-rival Fernando Alonso (both Alpine). A lost season for Vettel? Not at all.
"We decided early on to focus on 2022," he admits. "But I've learned a lot with Aston Martin this year and that will benefit us in the coming season."
Then he wants to fight for the podium again and not just watch from behind as the top teams Red Bull and Mercedes fight for the world championship title. Top topic in Mexico: Can Sergio Perez win his home GP if Red Bull team-mate and championship leader Max Verstappen is driving in his slipstream?
In any case, Vettel speaks out clearly against a swap: "There should be no stable orders at all, nobody likes them," he says. "But it is part of reality that it is applied. I can't answer how Red Bull Racing would go about it, but we saw Valtteri having to drive for the team. I can understand such considerations, and they are also logical, but I still don't like stall orders. "

Formula 1 on TV
Formula 1 will run at Sky in 2021. The station is setting up its own TV station for the new era: Sky Formula 1. Here there is motorsport 24 hours a day. All training sessions, all qualifying sessions, all races always live and without commercial breaks. Sky also broadcasts the Formula 2, Formula 3 and Porsche Supercup races. The program also includes historical races and special programs. You can find more information here