Cars
Formula 1: Vettel comeback in Melbourne fixed
Aston Martin is one of the losers at the start of the Formula 1 season. No points, twelfth place as best place, disillusionment everywhere. Although Nico Hülkenberg did a great job as Vettel's replacement, the absence of the regular driver due to a corona infection did not help.
The good news: According to Aston Martin, the German has now recovered. "We are pleased to announce that Sebastian is fit to return to the race cockpit," the team tweeted today. "He will race alongside Lance Stroll in Melbourne (April 10; ed.) to kick off his 2022 season."
Aston Martin fans have high hopes for the four-time champion's comeback at the Australian GP. It's quite possible that Vettel can get more out of the green racer than teammate Lance Stroll or "fireman" Nico Hülkenberg.
The problem: Returning to a lame Aston Martin also carries the risk that the Heppenheimer will finally lose interest in Formula 1 when driving behind.
In any case, ex-Force India team boss Colin Kolles is certain about Aston Martin: "It won't work anymore." In AvD Motor und Sport Magazin he says: "You have a team owner who thinks he is the team boss. He knows everything better and wants to put his son in front with all his might. To me that is the completely wrong approach. […] If you take a million of any currency and throw it on a fire, the money will burn up just as quickly as in Formula 1 if you don't know what you're doing."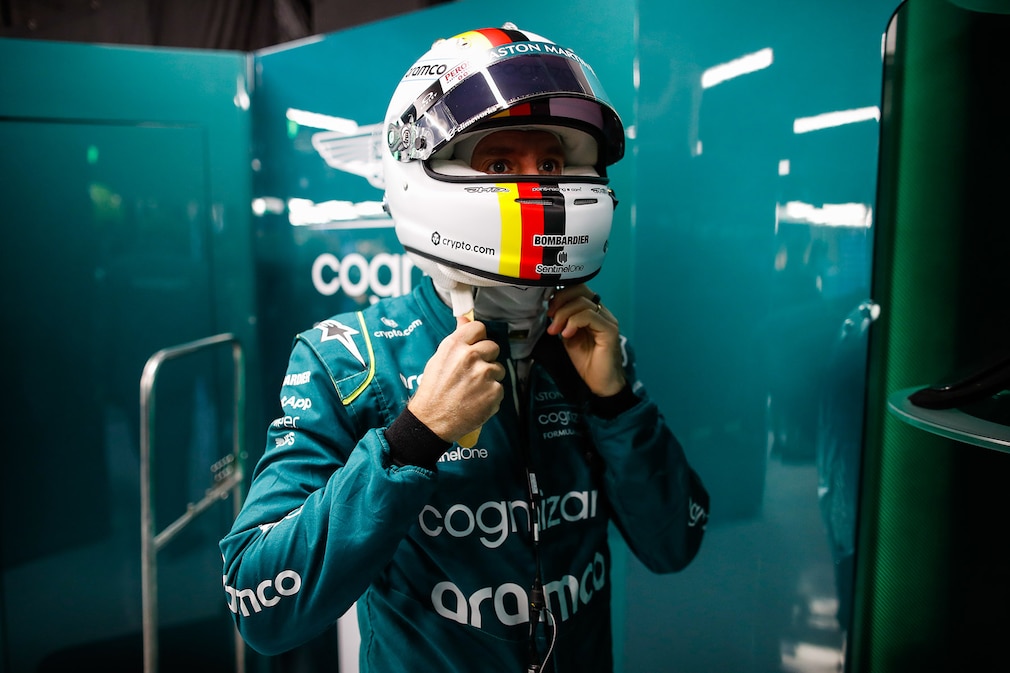 Kolles sees the copy scandal of 2020 as one of the main causes of the current misery. "A few years ago, Mr. Stroll decided that it should now be done quickly, no matter what the cost. He then … copied cars (the Mercedes from 2019; ed.) and had a successful year (fourth place in 2020, ed.). But as it was, in-house development was disempowered."
That in turn had an impact on team spirit and motivation, believes Kolles, who was team manager at Spyker, Force India and Caterham, among others. "I don't want to call it 'deteating,' but basically it was," he explains. "Of course the engineers want to develop things themselves. The atmosphere in the team is really bad when you take parts from somewhere else. Because then you know that the owner doesn't trust you."
Regarding Vettel's future, on Sunday evening he put forward what he says himself is a "daring thesis": "I don't think he wants to drive at all. He just doesn't want to do that to himself. … I'm sure he's thinking a lot about whether he's still going to do it."
The German had long outgrown Formula 1 in his head. Kolles: "Sebastian Vettel has gotten older, has earned a lot of money and has a family. He's changed his mind a bit. Now he has more experience and knows exactly what is going on."
Vettel himself taught the Munich man better with his racing comebach. The opinion of Sky expert Ralf Schumacher shows that Kolles does not only paint black. The former Formula 1 driver also fears that the current situation could make Vettel's decision to end his career easier.
"I hope for Vettel that there will be upgrades to the car," says Schumi II, "because I'm always a little worried that he'd rather stop at some point before he just keeps driving behind."

Formula 1 on TV
In 2022, Formula 1 will run on Sky. Last year, the broadcaster introduced a new TV channel especially for the premier class: Sky Formula 1. Here there is motorsport 24 hours a day. All practice sessions, all qualifying sessions, all races are always live and without commercial breaks. In addition, Sky also broadcasts the support races Formula 2, Formula 3 and the Porsche Supercup. Historical races and special programs are also on the programme.