Cars
Formula 1: Vettel dusts off point after catching up in Austin
According to Sebastian Vettels, a motor penalty, which had already become known in the run-up to the USA GP, was not necessarily to be expected: Despite being relegated, the German took something countable from Austin on Sunday in tenth place.
"It's only one point, but we fought very hard and now we at least have something in our hands for it," said Vettel happily. "Of course it's nice that we scored, I'm happy about that and also with the strategy we chose. It helped us to have fresher tires in the end."

A few laps before the end, Vettel pushed up to eleventh place, then benefited from the spin of his ex-team-mate Kimi Räikkönen, who was driving directly in front of him and who threw the Alfa Romeo into the gravel. The German did not lay the foundation for the top 10 result with the late race to catch up, but on Saturday when he left George Russell and Fernando Alonso behind in Q2.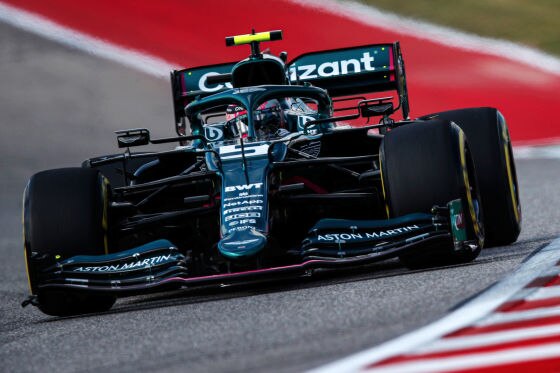 As a result, Vettel is allowed to start in 18th place with engine penalties in front of the other two pilots. With Russell, there will also be a direct duel on the track on Sunday, from which Vettel emerges as the winner.
"I like to drive against George", the Heppenheimer praised next year's Mercedes driver. "It's not the first time this year, but he has a very good feeling for where his car is, is always fair and sometimes he was ahead of the game. It was fun, I enjoyed it," says Vettel happily about the duel with the British.

For the four-time world champion, the conclusion after a successful day's work in Austin is positive: "There are still a few areas where we should have done a better job. In the first stint we lost a lot with the cars that were already in the pits and then passed. But the second stint was very good. In the last stint, I was a bit more in traffic, but once I was clear, the pace was good overall. "
Formula 1 on TV
Formula 1 will run at Sky in 2021. The station is setting up its own TV station for the new era: Sky Formula 1. Here there is motorsport 24 hours a day. All training sessions, all qualifying sessions, all races always live and without commercial breaks. Sky also broadcasts the Formula 2, Formula 3 and Porsche Supercup races. The program also includes historical races and special programs. You can find more information here