Cars
Formula 1: Vettel grumbles again about traffic
Sebastian Vettel's suffering in the lowlands of Formula 1 continues. In qualifying for the Abu Dhabi GP, the four-time world champion in his Aston Martin did not get past 15th grid position, but got stuck in traffic in Jeddah, just like a week ago.
"Every fucking time the same shitty show", Vettel curses on the radio and adds later: "There are just too many cars in the same place and always the same people who are jostling in line instead of in to stay in line. "
He doesn't want to say exactly who Vettel means by that. "Just take a look at the video. They make the mess, but they'll never learn. And they always get away with it. "When asked about the actually existing gentlemen's agreement, according to which there is no overtaking in the warm-up laps, the German can only laugh tiredly:" That was done a long time. "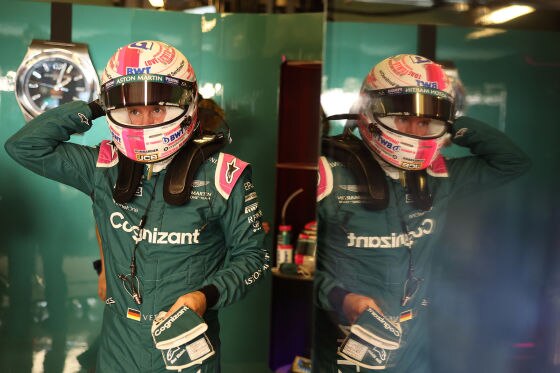 As a reminder: In Jeddah, too, that was an issue that annoyed Vettel in qualifying. "The same thing has already happened in Saudi Arabia, in Austria and many other times this year. At some point the route simply runs out. I think we should all know the route and how many corners there are still to come – but that's not how it feels when everyone overtakes and is then amazed that they are stuck in a traffic jam in the last corner. "
Vettel's frustration with the situation is also evident on the route: At the exit of the hotel underpass, he even stops completely for a short time to wait until the traffic jam clears, causing a yellow flag.
"It was a mess in general, but I think I should have done a better job there. I should have been more selfish and we have to be better with our timing to avoid that, "says Vettel.
The consequence of the traffic jam: "It had a massive impact on our lap. I tried to clear my way, but as a result I lost so much temperature in the tires that the last lap was lost ", explains the Aston Martin driver and adds:" It just wasn't our day with us the traffic. "
Teammate Lance Stroll at least got it a little better, finished 13th and shortened to 8:14 in the team's internal qualifying duel with Vettel.
Even without the rush hour on Yas Island, according to Vettel, Q2 would have been the end of the day for Aston Martin on Saturday. "Maybe we could have made it before AlphaTauri, around twelfth place. But Q3 was too far away, "speculates the Heppenheimer.
However, he is holding back with predictions for the last race of the year on Sunday: "It's a little better here (than last in Jeddah; editor), but still difficult. I just hope that we have a better race pace tomorrow and then we'll see. "

Mega offer from Sky for the Formula 1 final!
In line with the grand Formula 1 finale, Sky has a mega offer in its luggage. The pay TV broadcaster will broadcast the entire season and the finish in 2021 live on German television. The promotion for AUTO BILD readers: 50 percent discount on the Sky Supersport ticket. That means: 14.99 EUR instead of 29.99 EUR in the first month. Book online easily and cancel at any time.
GO TO THE SKY OFFER HERE