Cars
Formula 1: Vettel is amused by the Kimi crash in Saudi Arabia
On Saturday, Sebastian Vettel (34) wished for an eventful race after Aston Martin's horror qualifying and starting position 17: words that the German should regret for 24 hours. Vettel does benefit several times from the many incidents, safety car phases and race interruptions in the start phase of the Saudi Arabia GP. But then the chaos in Jeddah also catches up with the Heppenheimer.
"It went in our direction and we were doing well in the race, even if it was clear that we were beyond our possibilities and actually didn't belong there. But I was already in the top 10 from 17th place and got everything out of it at the starts and be able to make up places again and again: So everything was done right, "sums up Vettel. "Then unfortunately it caught us too."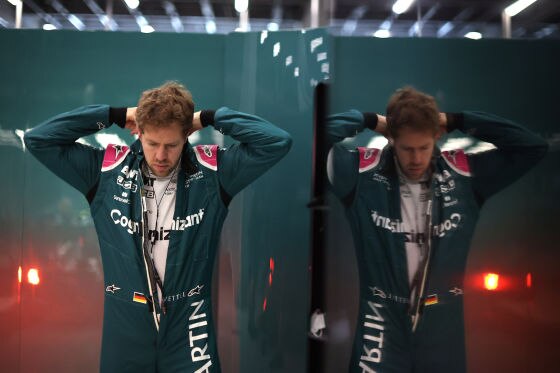 On lap 23, Vettel is cleared in a duel by AlphaTauri pilot Yuki Tsunoda and turns. "Of course that completely ruined our race. It was just bad luck to be thrown out of the race by Yuki. Of course, I oppose this in the situation and also thought I had left enough space. Suddenly it hits me from behind. Of course the race was already gone. "
Tsunoda gets five penalty seconds for the attack by the race management. "He apologized and that's okay, something like that happened," says Vettel about the collision. "But it's a shame and just bitter for me and for him because he was faster anyway. He would have surely passed a few laps later."

After the incident with Tsunoda, Vettel's car is "badly damaged", the German continues to fall back and as a result, three laps later, he clashes with ex-team-mate Kimi Räikkönen of all places. "Without the first incident, the second would never have happened because I was way ahead. I would have, if and but is no longer so important," says the Heppenheimer, who has to smile about his buddy Kimi: "I know not where he wanted to go. The curve goes to the left. Maybe he wanted to go right. "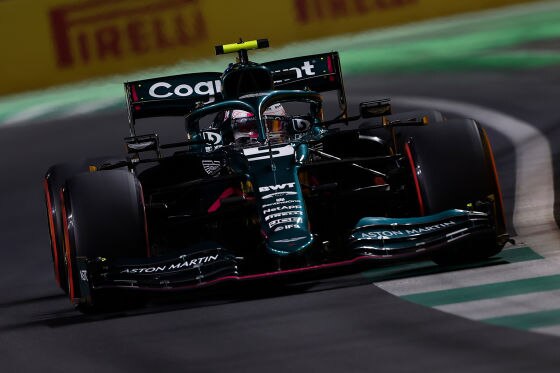 A joke that has a serious background: "I don't really know what happened. I owned the corner and there is no space for two cars, so he should have put back there," says the German, who drives three Aston Martin Laps before the finish with no prospect of points at the pits. "We had hoped to stay in the lap and maybe get a safety car, but nothing else came up," said Vettel.
The conclusion of the four-time world champion in Jeddah is correspondingly sobering: "We felt like we did today more often this year. There were just a lot of races that somehow didn't come together like that. It's a shame, but doesn't help. We have to go on and each other first Line take care that we are not there (in the back field; d. Ed.) But further ahead. "

Formula 1 on TV
Formula 1 will run at Sky in 2021. The station is setting up its own TV station for the new era: Sky Formula 1. Here there is motorsport 24 hours a day. All training sessions, all qualifying sessions, all races always live and without commercial breaks. Sky also broadcasts the Formula 2, Formula 3 and Porsche Supercup races. The program also includes historical races and special programs. You can find more information here