Cars
Formula 1: Vettel is angry, Schumacher wins the qualifying duel
Sebastian Vettel's anger can be heard after qualifying for the Miami GP: "I'm not quite satisfied. On the last run I made a small mistake in the narrow chicane. That was probably the entry into the last qualifying segment," explains Vettel, who was just 0.086 off the saving tenth place when he retired in Q2 on Saturday.
"The corner I had in there probably cost more than the tenth of a second that ultimately didn't make it," admits the self-critical Heppenheimer. "I just took a little too much risk, so I was a bit too fast. Then I tried to brake harder, but that didn't work. So I ran out of space." The result for Vettel: "I didn't hit the apex cleanly."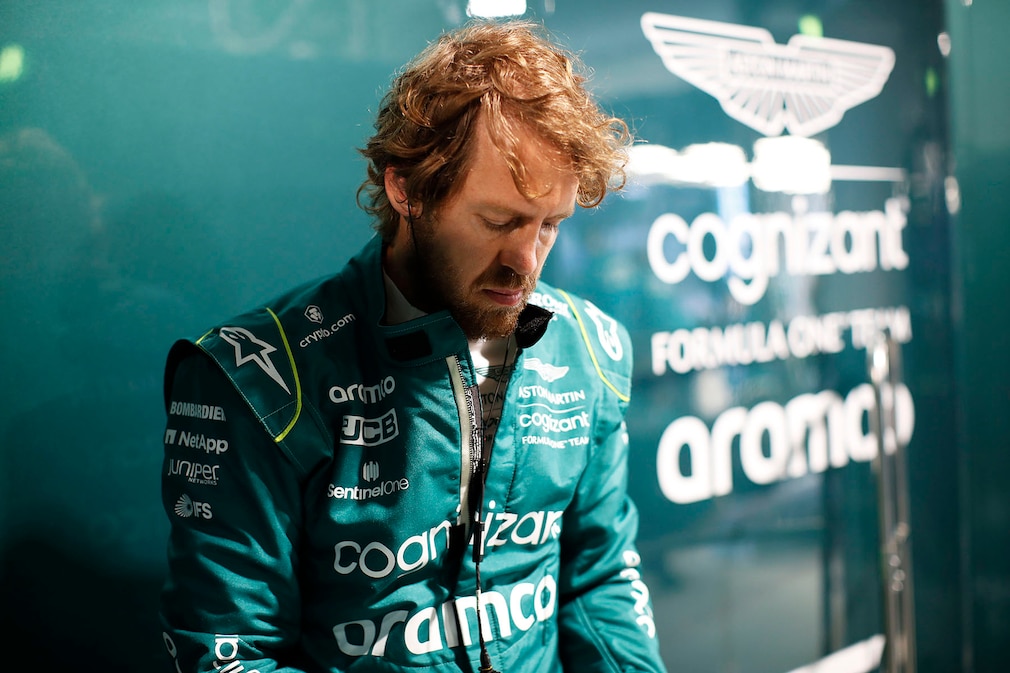 Particularly bitter: Fifth place in the third practice session and the Q3 entry of his mediocre talented teammate Lance Stroll show what would have been possible with the Aston Martin on Saturday in Miami. "It's frustrating," admits Vettel, "but the race isn't until tomorrow and we're not doing so badly. There should be points there."
Compatriot Mick Schumacher, who can still book a stage success in Miami, is also hoping for that: The Haas driver, who is under increasing pressure in the team-internal duel with Kevin Magnussen, can win the qualifying duel on Saturday at the home game of his US racing team book.
While Magnussen, who is driving under difficult conditions after his pit radio failed, is already eliminated in Q1, Schumacher is able to move into the second qualifying segment in eleventh place with a three-tenth lead over the Dane. But that's also the end for the son of record world champion Michael Schumacher, who starts only one position ahead of his stable mate in 15th place.
"It was unfortunate because we had hopes for Q3. But I don't think we had quite the pace for that," explains Schumacher after qualifying. "Nevertheless, I'm satisfied overall because we made the right decisions at the right time. We just couldn't improve on the new tyres." The tires cause problems for the German on the street circuit: "They are really difficult to understand here. They were too cold on the first lap and then too hot on the second."
Schumi Jr. hopes for a clean race on Sunday. "The track seems quite difficult and challenging, so mistakes will happen. But as long as they don't happen to us, that's good," says the 23-year-old. Translated, this means: With a few failures, the long-awaited first World Championship points in Schumacher's Formula 1 career could still be waiting for him in Miami.
Formula 1 qualifying team duels 2022
Max Verstappen – Sergio Perez 4: 1
Lewis Hamilton 3-2 George Russell
Charles Leclerc 5-0 Carlos Sainz
Lando Norris 5-0 Daniel Ricciardo
Pierre Gasly-Yuki Tsunoda 4-1
Fernando Alonso 3-2 Esteban Ocon
Sebastian Vettel-Lance Stroll 2-1*
Valtteri Bottas 5-0 Zhou Guanyu
Kevin Magnussen-Mick Schumacher 3-2
Alexander Albon 5-0 Nicholas Latifi
* Vettel missed the first two races of the season due to a corona infection

Formula 1 on TV
In 2022, Formula 1 will run on Sky. Last year, the broadcaster introduced a new TV channel especially for the premier class: Sky Formula 1. Here there is motorsport 24 hours a day. All practice sessions, all qualifying sessions, all races are always live and without commercial breaks. In addition, Sky also broadcasts the support races Formula 2, Formula 3 and the Porsche Supercup. Historical races and special programs are also on the programme.