Cars
Formula 1: Vettel is not looking forward to Saudi Arabia
In the Middle East, countries that are trampling human rights are buying the attention of the world public. Sportswashing is the name given to the phenomenon when totalitarian states want to buy a clean slate and positive PR through sporting events or the appearances of music stars.
One thing is certain: for the officials, it is always about maximum profit. Saudi Arabia is paying a lot for the Formula 1 premiere. There is talk of 80 million euros per year. There are also performances by tennis stars from all over the world – including Justin Bieber, Jason Derulo and David Guetta.
The human rights organization Human Rights Watch therefore calls on the participants in the events related to the Grand Prix to express themselves publicly on legal issues – or not to participate at all.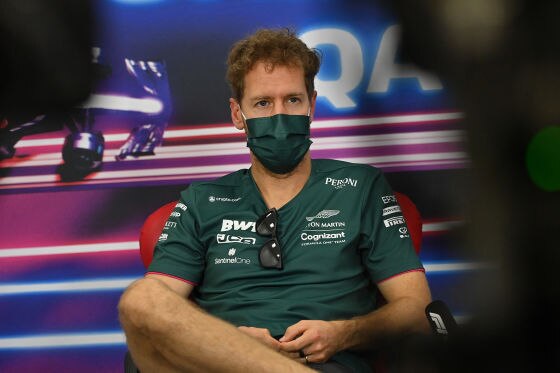 But do the Formula 1 stars even have that choice? Obviously not. Sebastian Vettel had to prove it these days. The four-time world champion has established himself as one of the most critical minds in the paddock alongside seven-time champion Lewis Hamilton over the course of the year.
But since Qatar it has become silent from the German's mouth. With a pure white T-shirt on the grid for the race in Qatar, he gave the first hint that he should say "NOTHING" anymore. In the TV interviews after the Grand Prix, the next one followed.
When asked whether he was looking forward to Saudi Arabia, the Hessian answered: "No!" After a meaningful grin, he was persuaded to make a statement. Their content? Again nothing. Vettel: "I don't know. It's a new route, we'll see. "
It goes without saying that the reporter had to follow up: Did the aversion to do with the obvious reasons surrounding the human rights violations? Vettel countered again with NOTHING: "Next question."
It should be more than clear: a muzzle instead of a corona mask for Hessen. The problem: Formula 1 fueled criticism from human rights organizations with such announcements. Formula 1 boss Stefano Domenicali himself emphasized: "I believe that the limelight that we are bringing here will be conducive to the will and desire for change that these countries are showing. It doesn't help if we seal off the countries and don't drive there. "
But it doesn't help if the protagonists (have to) keep quiet.

Formula 1 on TV
Formula 1 will run at Sky in 2021. The station is setting up its own TV station for the new era: Sky Formula 1. Here there is motorsport 24 hours a day. All training sessions, all qualifying sessions, all races always live and without commercial breaks. Sky also broadcasts the Formula 2, Formula 3 and Porsche Supercup races. The program also includes historical races and special programs. You can find more information here