Cars
Formula 1: Vettel is still absolute top here
Sebastian Vettel (34) cannot have a say in the fight for the world title. At Aston Martin, he is in the middle of building it up. Nevertheless, a trophy beckons this year: that of the driver with the most overtaking maneuvers!
The Heppenheimer has been able to overtake a competitor 95 times so far. In the race he is as strong as ever. Curious: Apparently the Aston Martin is an overtaking vehicle. In second place is his team-mate Lance Stroll (91), and in third place is Fernado Alonso (88) from Alpine.
The evaluation is not a purely theoretical one: the driver who has performed the most overtaking maneuvers receives an award at the end of the year, which is presented by a Formula 1 sponsor. The top ten behind Vettel, Stroll and Alonso: Sergio Perez (83 / Red Bull), Kimi Räikkönen (78 / Alfa Romeo), Lando Norris (77 / McLaren), Daniel Ricciardi (74) and Charles Leclerc (73).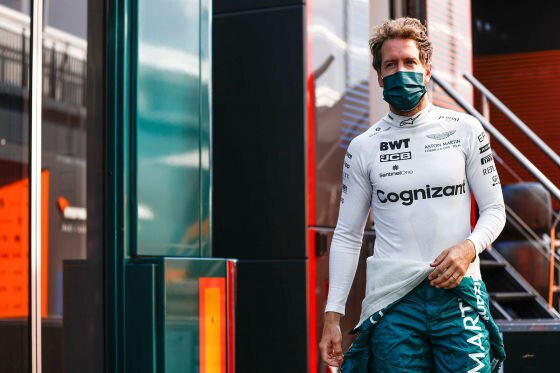 It becomes clear: The top stars are in the back of the list. Logical reason: If you start from far ahead, you will do fewer overtaking maneuvers. Sochi was an exception at Verstappen: He passed a competitor 15 times because he had to start from the very back after changing the engine.
When viewed in light, Vettel's top position in the overtaking classification also means that he is no longer one of the best in qualifying. Proof: In the statistics of the average starting positions, it is in twelfth place with a value of 11.4.
It won't get any better in 2021 either. His Aston Martin is just average. In the World Cup, the team is still in seventh place behind Alpine and Alpha Tauri. The underbody rule changes have slowed the Mercedes copy from 2020 significantly. Now Vettel is hoping for next year. He has extended his contract with the English team by one season.
Reason: In 2022, completely new aerodynamics and chassis rules will come. Vettel wants to take advantage of that. "I believe in the strength of our new and growing team," says the Heppenheimer. "The changes are so big that they mean a fresh start for every team. This is a great opportunity for us. "
Then maybe he will soon be way up in the championship standings again and not just in the table of the best overtakers.
Formula 1 on TV
Formula 1 will run at Sky in 2021. The station is setting up its own TV station for the new era: Sky Formula 1. Here there is motorsport 24 hours a day. All training sessions, all qualifying sessions, all races always live and without commercial breaks. Sky also broadcasts the Formula 2, Formula 3 and Porsche Supercup races. The program also includes historical races and special programs. You can find more information here