Cars
Formula 1: Vettel pimps against Pirelli rain tires
Sebastian Vettel inherited at least one consolation point at the Monaco GP on Sunday: the Aston Martin star moved up to tenth place after a five-second penalty against Alpine driver Esteban Ocon (for his collision with Lewis Hamilton). "At least we're not going home empty-handed. From that point of view it was still a decent damage limitation," said Vettel.
Nevertheless, the Heppenheimer was pissed off after crossing the finish line. The reason: Pirelli's rain tires, which get their fat off the German four-time world champion: "I found it very difficult on the rain tires, they were just extremely slow. They are much too hard for this track and even for Imola they were too hard . It's just a bad tyre."
Vettel goes even further: For him, the Pirelli tires are also to blame for the fact that Formula 1 had to postpone the start of the race by more than an hour on Sunday after an introductory lap due to heavy rain: "I can remember days when we could have driven here. But with these tires it's impossible."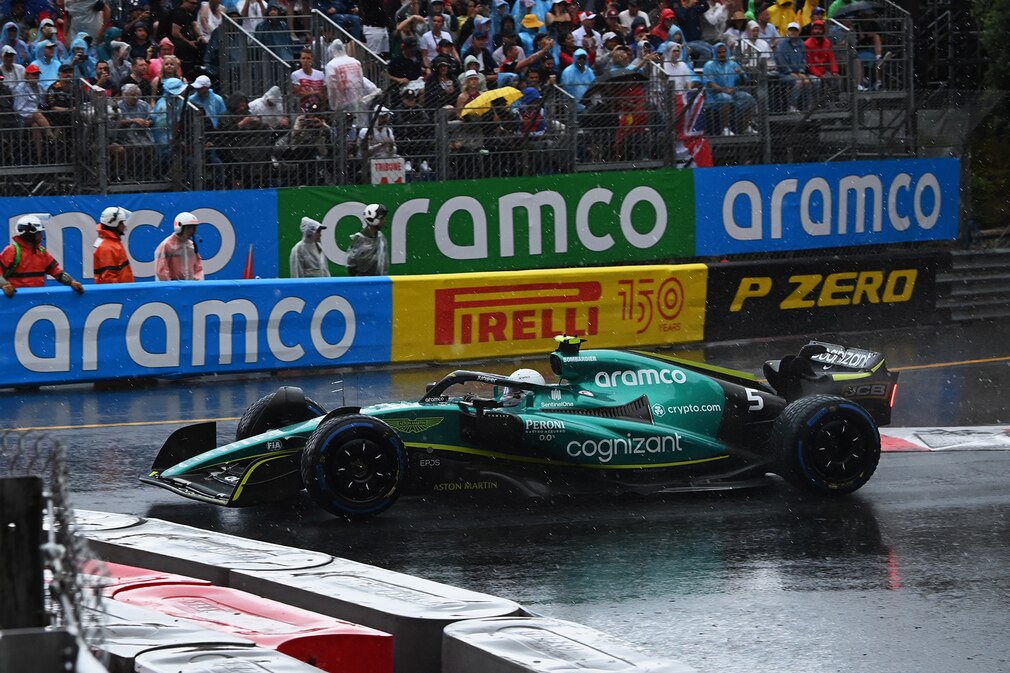 Vettel adds: "The rain tire is basically useless. It looks nice, but it's actually useless. As soon as you can go to the intermediate, you do it." The Hessian slipped early in the race in turn one after the race clearance, which took place behind the safety car and was therefore mandatory on rain tyres. The Aston Martin star loses two positions against Ocon and Valtteri Bottas.
Then, on lap seven, he comes straight in for the pit stop to switch to intermediates. "We then had to try something, but unfortunately the undercut wasn't that effective either," explains Vettel, but is forgiving in the end because of the point he got late: "We did everything we could. That's why I'm happy with the point, although of course I was hoping for a little more."
The German started in ninth place on the course with few overtaking opportunities. But then the rain came and with it the unwelcome Pirelli tire on the 34-year-old's car…
Formula 1 on TV
In 2022, Formula 1 will run on Sky. Last year, the broadcaster introduced a new TV channel especially for the premier class: Sky Formula 1. Here there is motorsport 24 hours a day. All practice sessions, all qualifying sessions, all races are always live and without commercial breaks. In addition, Sky also broadcasts the support races Formula 2, Formula 3 and the Porsche Supercup. Historical races and special programs are also on the programme.