Cars
Formula 1: Vettel takes off the criticism gas
Sebastian Vettel (36) slows himself down. After the Aston Martin star recently campaigned strongly for environmental protection, equality and human rights. But precisely at the Formula 1 race in the emirate of Qatar, which is criticized for its human rights violations and the exploitation of migrant workers, Vettel verbally takes his foot off the gas.
"It's more of a question for Formula 1 as a whole and not just for me as an individual," he says on the sidelines of the GP. The previous question was whether a Formula 1 race like Qatar would accelerate positive change or help the desert state to wash its image clean with the help of sporting events.
Vettel described this as "a difficult question" that "concerns us all". And further: "If Stefano (Domenicali; d. Ed.) Wants to achieve positive change with it, that would be a good thing." consciously back with his statements.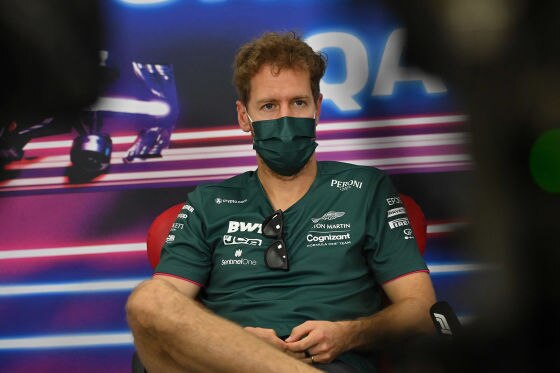 Domenicali had previously emphasized that it does not help to isolate and isolate entire regions. "Such an important change doesn't happen overnight, cultural change takes time. But big events can accelerate the positive development. That is why Formula 1 also plays an important role. "
After a break in 2022, the premier class will drive in Qatar for ten years from 2023 and should take in almost a billion euros. Domenicali admits, "Money is part of the business, and you mustn't forget that you can't develop the business without big investments. That's one thing we sometimes forget – the investments that certain countries put in our business benefit everyone else. "
So while Vettel spoke well at half-throttle, world champion Lewis Hamilton was also verbally at half-throttle. "We drivers don't decide where to go. But if there are problems in the countries we visit, then we have to talk about them as a sport, "says the Mercedes driver:" There are much smarter people who are fighting for change in the background. But we can provide the spotlight that can accelerate change. "
After all: the Mercedes star uses a rainbow on his helmet as a message for more diversity and equality. The human rights organization Amnesty International had appealed to Formula 1 in advance to "draw attention to human rights in Qatar".
Formula 1 on TV
Formula 1 will run at Sky in 2021. The station is setting up its own TV station for the new era: Sky Formula 1. Here there is motorsport 24 hours a day. All training sessions, all qualifying sessions, all races always live and without commercial breaks. Sky also broadcasts the Formula 2, Formula 3 and Porsche Supercup races. The program also includes historical races and special programs. You can find more information here