Cars
Formula 1 – Vettel team boss: "Have to check tools"
Looking back, would Sebastian Vettel (34) have preferred to call in sick for another week? In any case, it has been a long time since he had such a bad race weekend as during his racing comeback in Australia.
The brief summary of the disaster in Melbourne: engine failure in the first free practice session, therefore doomed to watch in the second, crash in the final practice session, out of the first qualifying section, kissing the wall in the race.
"What else can you say about that?" asks Sky expert Timo Glock. "Sebastian Vettel's racing team experienced an absolute worst-case weekend in Australia in every respect." Teammate Lance Stroll also demolished his green racer in a collision with Nicholas Latifi in qualifying.
Glock knows two of the main actors personally and well. Vettel is his buddy from the Hessian homeland. Aston Martin team boss Mike Krack was his motorsport boss at BMW.
That's why the Odenwalder has his eye on the Luxembourger in particular: "It's not an easy situation for Mike Krack," he emphasizes. "He comes to Aston Martin and has so many different construction sites. It's going to be a tough road for the whole team."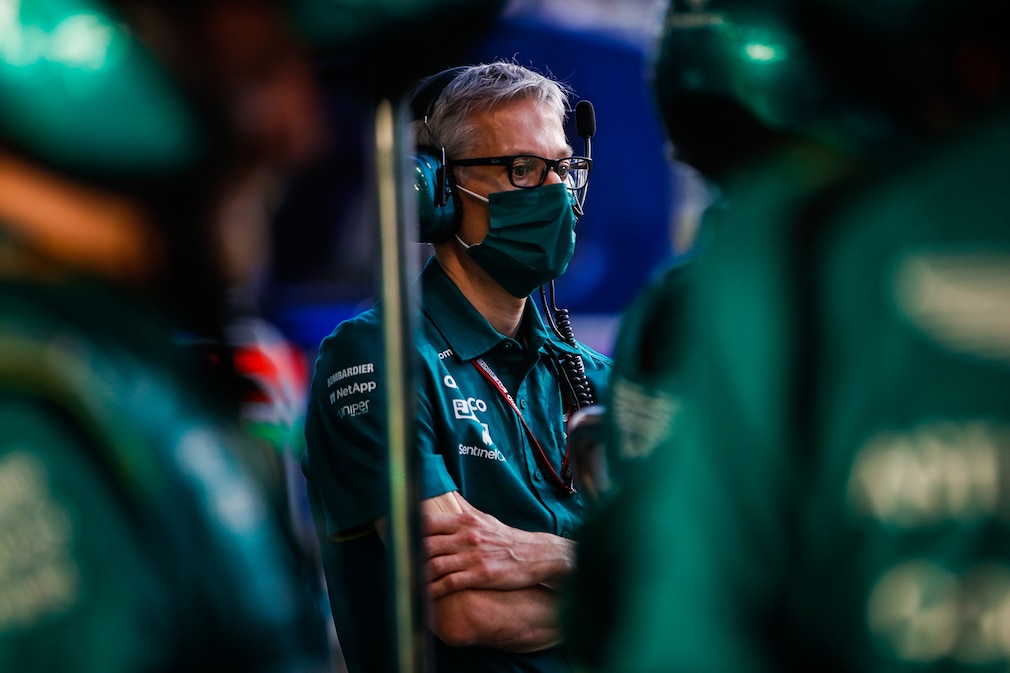 Especially since there is a big question mark behind Vettel's future. Glock warns: "I can well imagine that Sebastian will lose his patience at some point – because of course he knows how long it takes to get out of such a low. That's why the question arises whether he still wants to do that to himself."
After the crash festival down under, team boss Krack not only has to ensure that Aston Martin travels to Imola with enough parts, he also has to keep Vettel happy.
At least he does it publicly. Krack: "If someone like him, a four-time world champion, has these problems, it's not because he doesn't have enough kilometers in the car. That's really something we have to look at." It's also about "which car we make available to him and what feedback he gets from the car."
The fact is: Krack is protective of the Heppenheimer, who produced some mysterious spins in his last Ferrari year. "Sebastian knows Melbourne and has won there several times. With a rider of this class we really have to look at the tools we give him."
Alone: ​​Is Vettel enough to stay motivated in the fall of his career? His body language after the race in Melbourne was anything but enthusiastic about his work.

Formula 1 on TV
In 2022, Formula 1 will run on Sky. Last year, the broadcaster introduced a new TV channel especially for the premier class: Sky Formula 1. Here there is motorsport 24 hours a day. All practice sessions, all qualifying sessions, all races are always live and without commercial breaks. In addition, Sky also broadcasts the support races Formula 2, Formula 3 and the Porsche Supercup. Historical races and special programs are also on the programme.