Cars
Formula 1: Vettel with rocket start, Schumi boxed away by Russell
George Russell recognized it immediately: "Schumacher is defending himself as if it were the race of his life. My goodness!" The Brit radioed from the cockpit in a duel with the German. Curious: The subject of the duel between the Mercedes and Haas drivers in Singapore is only 13th and penultimate place. However, Russell and Schumacher only landed at the end of the field because they collided beforehand and then both had to drag each other to the pit stop at slow speed.
"Unfortunately, the contact with George killed our race," explains Schumacher after the end of the race: "It was just the wrong place to try it, it was a bit too risky. I understand him because he wants to come forward and is natural he's also a fair bit faster than us. But we're all racing for points and positions, so everyone's fighting for their own race."
Giving in is therefore not an option for the son of record world champion Michael Schumacher, who does not simply make room when a silver arrow rushes in: "I occupied the dry lane and he drove into me. Unfortunately, that is a lose-lose situation for both of us, which cost us points."
The stewards rate the contact as a racing accident, but the experts still support Schumacher: "Russell says Mick would have had a lot of space to dodge. But he only had the one dry line, the meter to the white line doesn't count then, because it was wet there. It's clearly my own fault for Russell," ex-F1 driver Alex Wurz judged on ORF.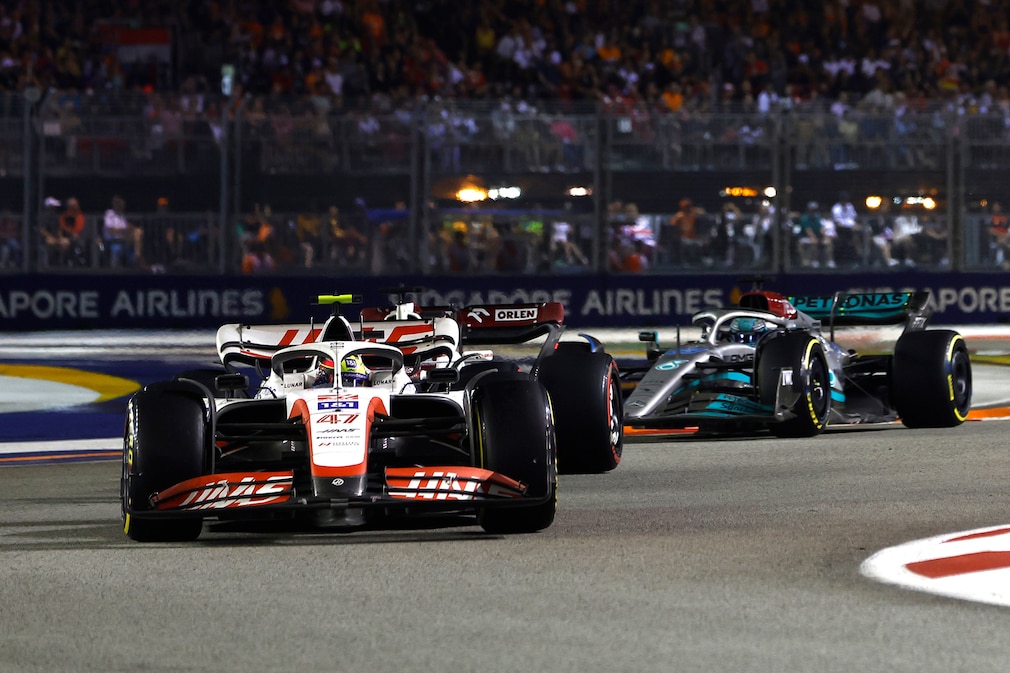 Uncle Ralf Schumacher also defends his nephew on Sky, explains in relation to the Russell crash: "Mick couldn't help it at all."
The Sky expert is impressed by what Schumi Jr. otherwise shows in Singapore: "Not making any mistakes on a race track like this with such conditions, because he has improved," says Schumacher Senior.
Nephew Mick, who is still fighting for his place in Formula 1 for 2023, therefore does not want to be too unhappy with the outcome of the race and 13th place at the finish: "We must be happy to have arrived at all when you see how many dropped out today," he laughs after crossing the finish line.
All in all, Schumacher rates his debut appearance on the demanding Marina Bay Circuit positively: "I had a lot of fun getting to know this track. In addition, our car is simply good in the wet. We definitely had the pace to score points," believes Haas -Pilot: "It's just a pity that we were so unlucky in the end."
Vettel shines at the start and scores points
Things are going better for compatriot Sebastian Vettel in Singapore on Sunday, who once again lives up to his reputation as a Singapore specialist in his farewell race on the Marina Bay Circuit. The record winner of the floodlit race made a rocket start on Sunday and gained five positions on the first lap of the race, moving up to eighth place.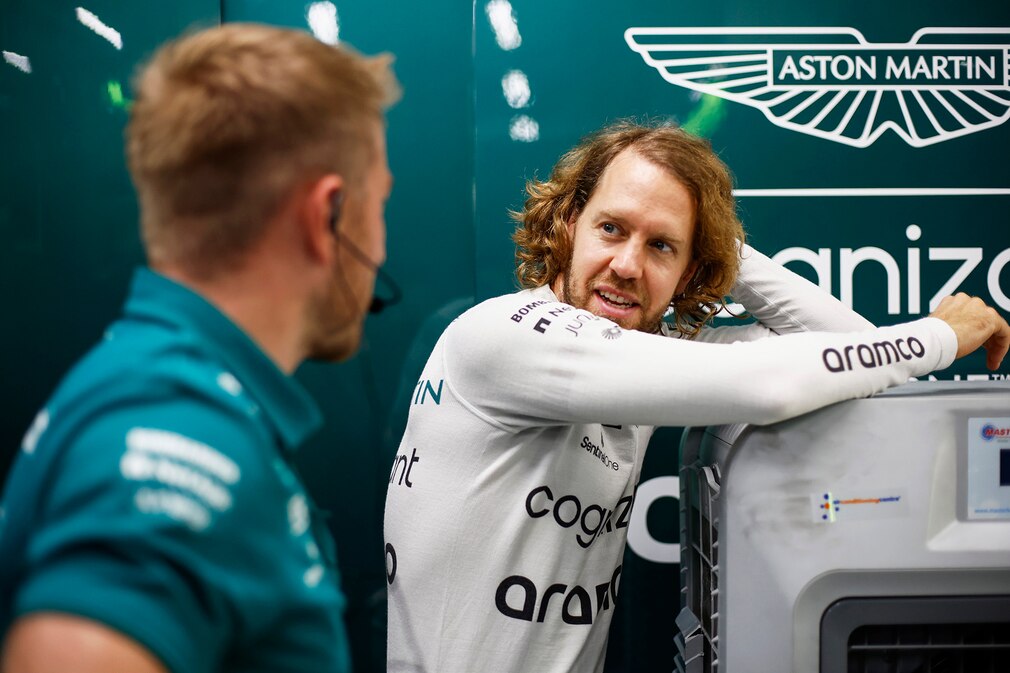 "I tried a few other lines on the way to the starting grid because I knew that I had to be aggressive at the start. After the necessary patience for the first few meters, I then pushed," reveals Singapore fox Vettel. "It worked well, the first lap was really good and I got through well, so I'm pretty happy with that."
After that, Vettel's advance is stopped, the way forward is blocked by AlphaTauri driver Pierre Gasly. "Unfortunately, we were a bit unlucky there. Whenever it was my turn for Pierre, a virtual safety car or a safety car came up." Especially compared to teammate Lance Stroll, Vettel costs a lot of time, the Canadian gets his pit stop as a gift, just like McLaren's Daniel Ricciardo, so both end up ahead of Vettel at the finish.
"Of course I would have preferred to stop two laps later (under the safety car; ed.). Maybe we should have waited longer, but I was called in and thought that the information from the outside is smarter than what I feel. Maybe we should have communicated a bit better," says Vettel. "As a result, I got stuck behind Lance at times, which of course didn't help my rear tires, at some point they weren't that fresh anymore."
As a result, the Aston Martin star came under immense pressure in the closing stages from Lewis Hamilton and Max Verstappen charging from behind. While the Briton makes a mistake in his attack on Vettel and therefore falls back, the Red Bull driver has no mercy just before the finish line.
"I attacked hard in turn five, hit the bump there and therefore didn't get such a clean exit. It was close, but he just had a lot more top speed and grip on the brakes, so I had to back down," explains Vettel, looking at Verstappen's overtaking maneuver that cost him seventh place late.
"It was really a long race, in the end unfortunately a lap too long for me," is Vettel's conclusion in Singapore, who is nevertheless allowed to say goodbye to his parade route with four championship points and his head held high.