Cars
Formula 1: VW boss confirms Formula 1 entry
The VW Group continues to race at full throttle in the direction of Formula 1! After the decisive meeting of the supervisory board in April, VW CEO Herbert Diess has now confirmed for the first time that the group will enter the premier class with its two brands Audi and Porsche.
The top manager reveals that Porsche's preparations are further ahead than Audi's. Diess in the Wolfsburger Nachrichten: "It's very specific at Porsche. Formula 1 is growing worldwide. In motorsport, only Formula 1 counts. The new regulations provide an entry window, after which such an opportunity may not come again for ten years."
Background: From 2026, 50 percent of the power should be generated by an electric motor. The 1.6-liter V6 turbo, which should still deliver almost 500 hp, is powered by CO2-neutral e-fuels. In addition, the costs are to be reduced, various parts are to be standardized or completely abolished.
Diess explains the interest in VW with precisely this new sustainability of the top automotive class: "Formula 1 is becoming more environmentally friendly with electrification and synthetic fuels. However, the board did not quite agree – actually we have enough to do. But the premium brands see Formula 1 as an important lever to increase brand value. Engine development has started."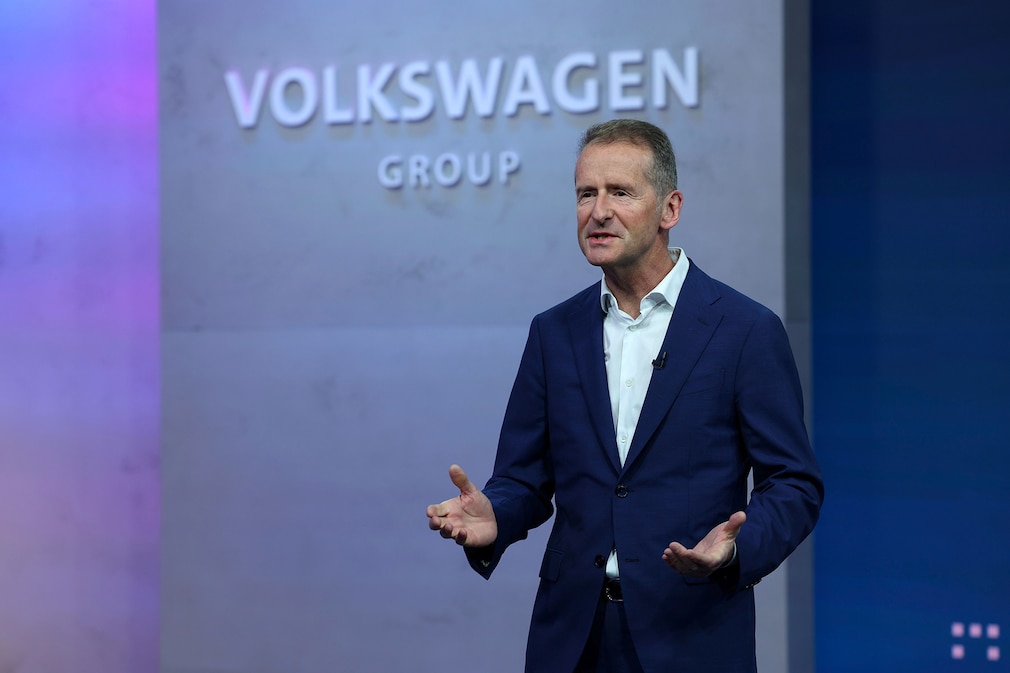 For Diess, Formula 1 is also not comparable to Formula E, from which Audi has already withdrawn. "It's much more exciting, more fun, more racing and a better technical competition than Formula E, which does a few laps in game mode in city centers," says the Austrian, who believes. "By 2026, Formula 1 will be an even bigger motorsport spectacle than it is today, also in China, also in the USA. Formula 1 will be the most popular marketing platform for premium vehicles."
The VW board has not commented on the details of the entry. In the scene, however, it is an open secret that Porsche wants to team up with Red Bull. This involves a partnership with the racing teams Red Bull Racing and AlphaTauri as well as with the engine manufacturer Red Bull Powertrains in Milton Keynes, where the drive units are to be built under the Porsche logo.
At Red Bull, however, one keeps a low profile. "I can't comment on that," smiles motorsport consultant Helmut Marko to Newsabc. "You'll have to ask Mr. Diess about that."
Audi still has several irons in the fire, but unlike Porsche, it wants to buy an entire team and develop the engine itself. After a deal with McLaren fell through for the time being, Aston Martin, Alfa Romeo and Williams are in pole position.
Aston Martin boss Lawrence Stroll is said to be more than ready to sell. In that case, Audi would also acquire a brand new mega factory. On the other hand, Sauber (Alfa Romeo's action team) is a well-known figure. They were already working there for the Le Mans and DTM racers in the wind tunnel after BMW sold the team again at the end of 2009. At Williams, on the other hand, Jost Capito is the head of motorsport who has led Volkswagen to four World Rally Championship titles. Not an easy decision for Audi.

Formula 1 on TV
In 2022, Formula 1 will run on Sky. Last year, the broadcaster introduced a new TV channel especially for the premier class: Sky Formula 1. Here there is motorsport 24 hours a day. All practice sessions, all qualifying sessions, all races are always live and without commercial breaks. In addition, Sky also broadcasts the support races Formula 2, Formula 3 and the Porsche Supercup. The program also includes historic races and special programs.