Cars
Formula 1: VW gives the green light for Formula 1
When asked by AUTO-BILD, Audi said: "At today's meeting of the Supervisory Board of Volkswagen AG, the Group's committee confirmed Audi's plans for entry into Formula 1. This basically gives the company the opportunity to enter the pinnacle of motorsport in 2026 in order to demonstrate "Vorsprung durch Technik" there."
If you ask Porsche, you get the same answer – of course with the name of the Zuffenhausen-based sports car manufacturer in the text. The note: We will inform you about details at a later date.
However, Audi emphasizes: "A decision on entry has not yet been made, we are in the final phase of the evaluation. The new regulations for 2026 and subsequent years are not yet available. It envisages far-reaching changes for a more sustainable sport and is a prerequisite for a possible entry by Audi. To this end, Audi Sport is in contact with the international automobile association FIA. As soon as a decision has been made, we will announce it." The same applies to Porsche.
It is therefore clear that the Supervisory Board has given the go-ahead for the active planning of a Formula 1 commitment by its two top brands. However, this is made dependent on the final set of rules for 2026, which should be fixed by autumn at the latest. Also means that nothing is set in stone until then.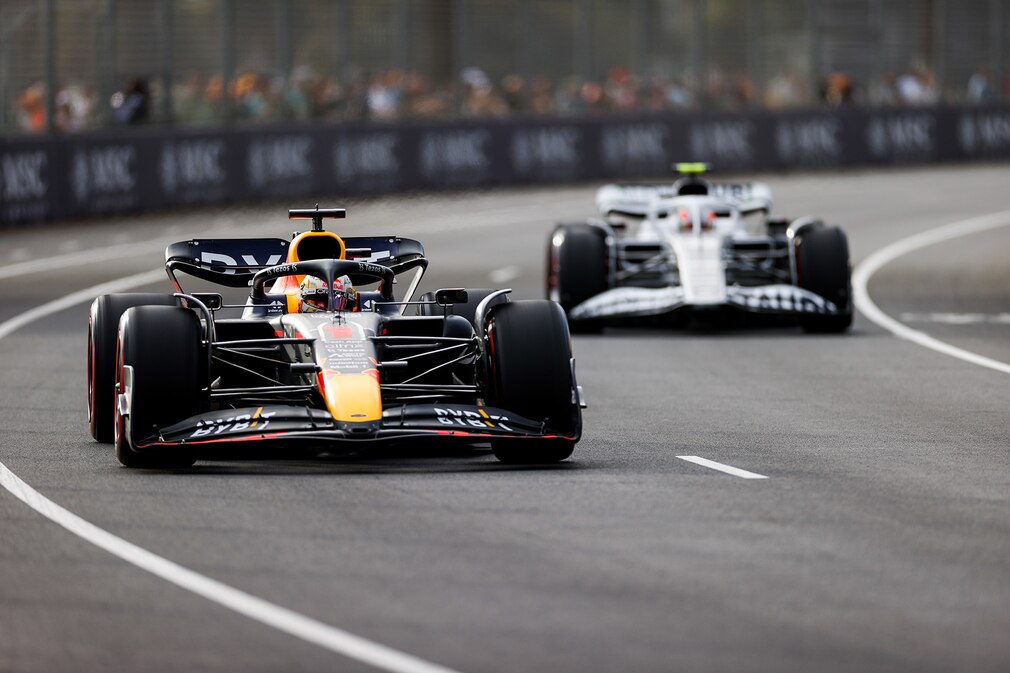 Nevertheless, the plans at Porsche sound very concrete. The preferred partners are the two Red Bull teams Red Bull Racing and AlphaTauri, with whom the company is striving to cooperate in the area of ​​the drive. The engines could be built in close cooperation between the Porsche technicians and Red Bull Powertrains in Milton Keynes.
There are more question marks behind the form of Audi's commitment. Suddenly, the deal with McLaren, which was believed to be safe, should falter. According to Automobilwoche, they actually wanted to invest in the British sports car manufacturer for around 650 million euros. According to information from AUTO BILD, some sources even spoke of one billion euros for 50 percent of the entire company – including the racing department.
As various media reports, McLaren is said to have put the brakes on because they basically no longer want to sell. At the same time, it can be heard that Audi has backed out. Is it all just a negotiation tactic? As AUTO BILD learned, there are still four options on Audi's table: This includes McLaren as well as Williams, Sauber and now even Aston Martin.
A team will win the race, because Audi is verbally committed to top motorsport: "Our goal is to keep the world moving, in a sustainable way, with meaningful technologies," says the press department. "The best technology transfer in our industry has always worked through high performance and competition. This is where our cars compete as top athletes. And as an ambassador for e-mobility."
The technology of the future Formula 1 drive fits in with this. The electric share of the hybrid engine is to increase to 50 percent (476 hp). Add to that 100 percent carbon-neutral fuel and a budget cap that currently stands at $140 million. For an automotive group, these are attractive framework conditions.
But the first argument is already programmed. The FIA ​​intends to grant certain budget and dyno hours concessions to new entrants. The competition is alarmed and is keeping a close eye on whether Red Bull Powertrains is not gaining precisely this status and thus a potentially decisive advantage through its cooperation with Porsche.
What is already clear: Audi and Porsche want to compete with two different drives. There will be no corporate engine. It should actually come to a real duel between the group sisters. But first it's the turn of the world association FIA: without regulations, no commitment. The wait goes on.
Formula 1 on TV
In 2022, Formula 1 will run on Sky. Last year, the broadcaster introduced a new TV channel especially for the premier class: Sky Formula 1. Here there is motorsport 24 hours a day. All practice sessions, all qualifying sessions, all races are always live and without commercial breaks. In addition, Sky also broadcasts the support races Formula 2, Formula 3 and the Porsche Supercup. The program also includes historic races and special programs.