Cars
Formula E 2023: Maserati enters Formula E.
After BMW and Audi left in 2021 and Mercedes at the end of the current season, Formula E finally has another success story to announce: The Italian sports car manufacturer will enter the Formula E World Championship in 2023.
The brand from the Stellantis Group will be the first Italian manufacturer to use the electric formula – and will arrive right on time for season nine, when the new and more powerful (475 hp) Gen3 cars will arrive.
This fits: All new Maserati models such as the Grecale, the GranTurismo, the Gran Cabrio and the Maserati MC20 super sports car should also be available as fully electric cars.
Maserati Managing Director Davide Grasso: "Maserati was born on the racetrack and I am very proud that Maserati will be the first Italian brand in Formula E. We look back on a long history in racing and are ready to continue to perform well in the future. In the FIA ​​Formula E World Championship, we meet our customers in city centers all over the world and want to lead the trident into the future. "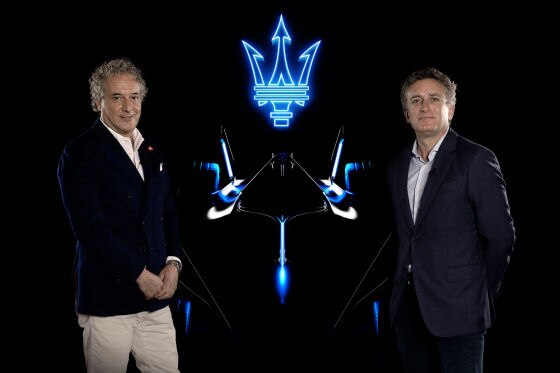 The driver and the team have not yet been determined. With DS, the other Formula E brand from the Stellantis Group, they want to cooperate alongside the track, but compete on it. Jean-Marc Finot, Vice President STELLANTIS Motorsport: "Formula E should represent our technology laboratory to accelerate the development of highly efficient electrified drive trains and intelligent software for our street sports cars."
Maserati is also an accelerator for the electric world championship. "Having one of the most iconic brands in the world in Formula E is a big, important step," said Formula E founder Alejandro Agag in a press talk with AUTO BILD. "As an Italian brand, Maserati completes the championship. We have the race in Rome, an Italian driver (ex-F1 driver Antonio Giovinazzi; editor) and soon also Maserati. The Italians love cars and racing. That's why we're very happy to finally have an Italian team. "
Maserati's racing debut was 96 years ago. The first racing car with the trident on the bonnet was the Tipo 26, which made its debut at the Targa Florio in 1926 and took first place in the class up to 1.5 l with Alfieri Maserati at the wheel.
1957 Juan Manuel Fangio won the F1 world championship title with Maserati. The Maserati last entered the race as a single-seater with Maria Teresa De Filippis, the first woman to qualify for a Formula 1 Grand Prix on board the 250F.
Maserati made its last appearance in racing with the MC12, which won a total of 22 races between 2004 and 2010 – including three victories at the 24 Hours of Spa –
and 14 championships in the constructors', drivers' and teams' championships of the FIA ​​GT.