Cars
Formula E as the "playing field of the future"
Maximilian Günther, what is your first memory of a vehicle on wheels?
Maximilian Günther (24): That was an electric car! A little bigger than a bobby car. I was three or four years old then. I switched to karting when I was six – with a combustion engine, of course. At the age of 17, thanks to a special permit, I was allowed to drive a car unaccompanied. The company car wasn't a Nissan yet (laughs), but it was about the same size as my current Leaf. And of course it wasn't electric.
How did you get into racing?
As a child, I watched Formula 1 with my father. I remember the duel between Kimi Raikkonen and Michael Schumacher. As a German, I can't say it out loud: I was a Kimi fan. Of course, Michael Schumacher was still my inspiration later on. Like him, I am very perfectionist and work hard to be successful.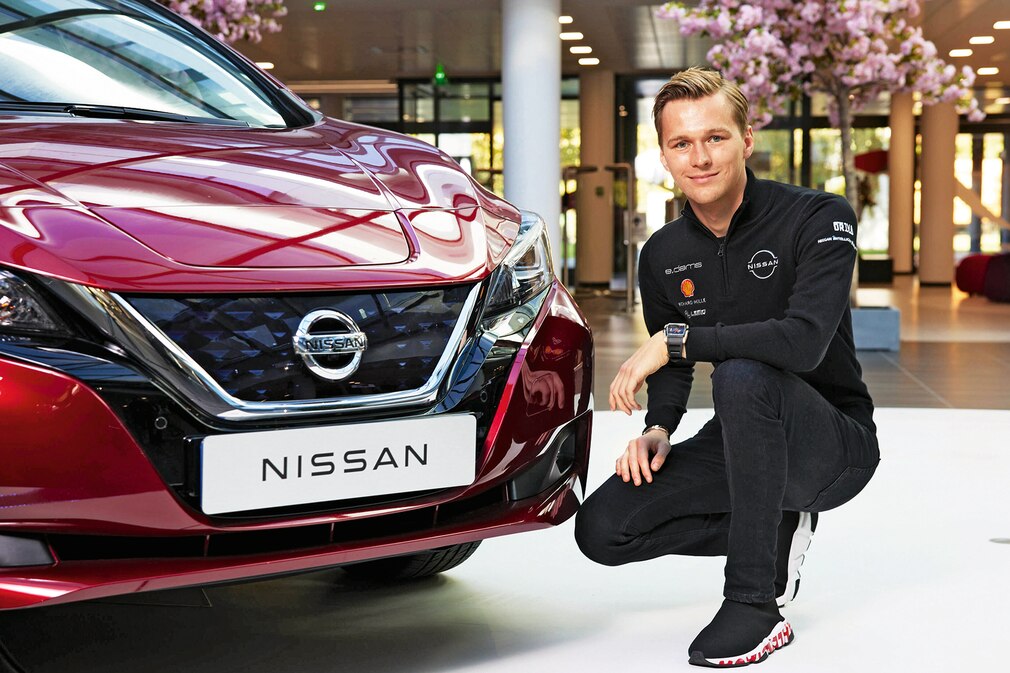 What fascinates you most about driving a racing car?
On the one hand the speed, which triggers feelings of happiness in me. On the other hand, there is the issue of precision – being able to move such fast vehicles extremely precisely at the limit. And then, of course, the man-to-man battle, which is particularly pronounced in Formula E.
You grew up with combustion engines. What excites you about Formula E?
Developing technologies that can be transferred to the street. The synergies have always existed, but now I can be an electric pioneer. The silent and at the same time powerful racing fascinates me just as much as the volume and smell of a combustion engine. It's really difficult and complex to move these cars. The grip of the all-weather tires is low, and even in a duel you always think about how you can save energy. A great playing field to experience the future.
Do you sometimes look towards Formula 1 with tears in your eyes?
For me, Formula 1 was the big goal at the beginning. However, I have realized that other factors are decisive for this. The way to the premier class is usually only possible with money and no longer only through success. Formula E is the highest series that you can achieve with your talent alone. It's an FIA World Championship and one of my big dreams is to become world champion.
Personal details: Maximilian Günther
2016 runner-up in Formula 3, 2018 a victory in Formula 2. 2018 Formula E entry with Dragon, 2019 switch to BMW, now with Nissan.
Next race: June 4th in Jakarta (Indonesia).