Cars
Formula E: Electric world champion keeps an eye on Formula 1
He is the first Formula E world champion in history and the first international motorsport champion in 2021 from the Netherlands: Nyck de Vries (26). But the dream of promotion to Formula 1 did not come true for the Mercedes driver. De Vries will also compete in Formula E for the Stuttgart-based company in 2022.
He was associated with both Alfa Romeo and Williams. But there snapped the cockpits in the Guan Zhou (Alfa) and Alex Albon (Williams) from under their noses. "Now I have to keep performing on the track," says de Vries. "I'm a very realistic person and I focus on the present. I've also had the experience: sometimes things change very quickly. "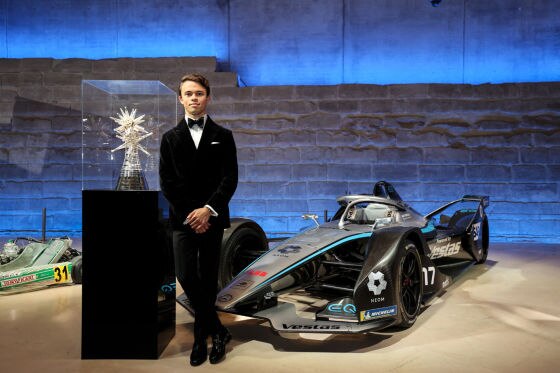 As a racing driver, he has to prove himself again and again. That is exactly what he now wants to do in Formula E. "That's why I'm looking forward to the new season," says de Vries. "Then we will defend our title with Mercedes. And I am sure: if I continue to perform, there will be new opportunities. "
In any case, the new qualifying format will make it easier for him. So far, the top of the table always had to go out at the beginning when it was still dusty and offered less grip. This discrimination against the top stars will now be abolished. Instead, qualifying initially consists of a group phase and later a knockout system. That sounds and is more complicated, but also fairer.
De Vries: "The new qualifying format looks very promising. It looks like it will be more balanced for everyone. That's why I'm a friend of it all. Formula E is tight enough and doesn't need any external unpredictability to make it exciting. "
And there is another change for the 2022 season, which will take place on 28/29. January in Saudi Arabia begins on the plan: more horsepower. The performance of the electric racers will be increased from 200 to 220 kW (272 to 300 PS). "That will put more stress on the rear tires in particular and could possibly make tire management even more important," believes the defending champion.
The Dutchman finds his biggest competitor in his own stable: team-mate Stoffel Vandoorne already drove Formula 1, but was thwarted by Stoffel Vandoorne at McLaren. But he, too, still has an open plan with motorsport.
At Porsche, Pascal Wehrlein and André Lotterer want to make life difficult for Mercedes. Max Günther is switching from BMW to Nissan and will drive there alongside Formula E record winner Sébastien Buemi.