Cars
Formula E: German drama in Monaco: worst case scenario for Porsche
It could not have been much more bitter for the three German Formula E drivers on Saturday: Pascal Wehrlein retired from the Monaco ePrix while in the lead, while Porsche team-mate André Lotterer crashed into the barrier a short time later. And Maximilian Günther loses a points placement in the last meters.
Saturday in the principality will definitely not go down in Formula E history as the day of the Germans. At first it looks so good for a black, red and gold victory on the Côte d'Azur: Pascal Wehrlein starts from second place on the grid in the Monaco ePrix and leads the race twenty minutes before the end when a technical defect causes his Porsche to coast .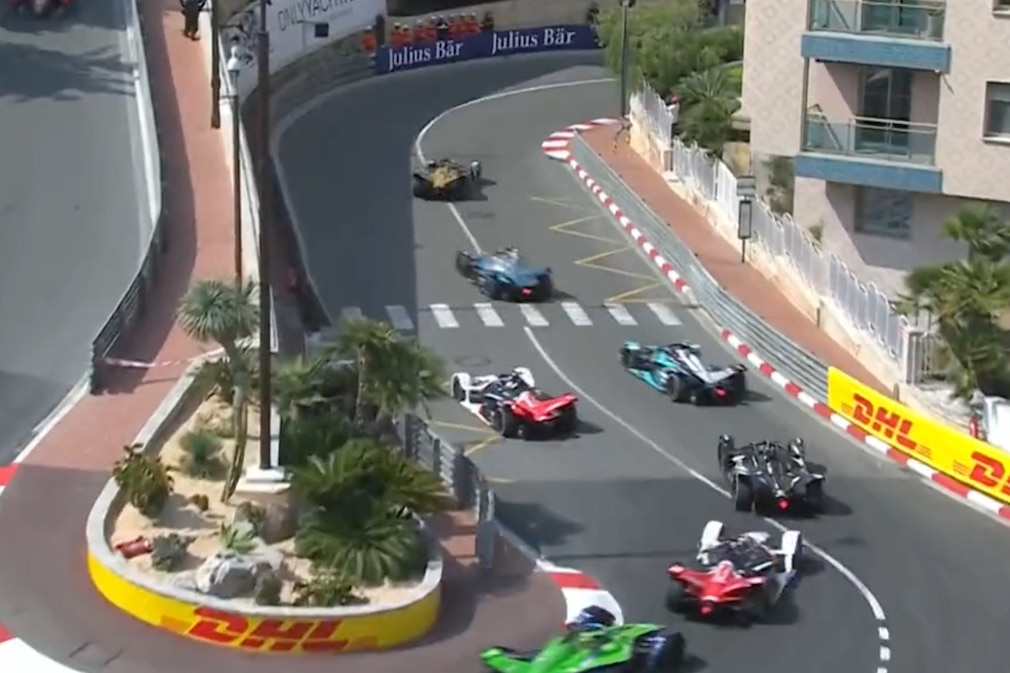 "Victory and defeat are so close together. Unfortunately, motorsport isn't always entirely fair," commented Sat.1 expert Daniel Abt, feeling for Unlucky Wehrlein: "It's extremely annoying for him and the worst case scenario for Porsche, really heartbreaking. "
Because a short time later it gets even worse for the people from Zuffenhausen: At the restart after the yellow phase triggered by Wehrlein, the second Porsche driver André Lotterer crashes into the gang in St. Devote in a duel with Oliver Rowland (Mahindra). . "Now it really hurts. A horrible day for the team and a real stab in the Porsche heart," says Abt.
Porsche-Motorsportdirekt Florian Modlinger is served accordingly after the race: "A tough day for us, considering that both drivers started in the top six. But we will come back even stronger in Berlin." Formula E will have its next race in the German capital in two weeks.
The Belgian Stoffel Vandoorne travels there as the championship leader. The Mercedes driver wins the sixth round of Formula E in Monaco ahead of pole man and Rome double winner Mitch Evans (Jaguar). Jean-Eric Vergne (DS Techeetah) finishes third but still loses the overall lead.
"Monaco! What can I say, this is one of the most special races ever: It doesn't matter in which car, you always want to win here," says Vandoorne happily. "I'm very happy, also about the consistency that we currently have. We've been fighting at the front all year and had a few poles, but we were never able to convert them into victory. Today it was the other way around. I wasn't at the Pole, but in the end in front. Maybe that's the better strategy," laughs the Belgian.
Maximilian Günther completes the unbelievable German drama on Saturday: The Nissan e.Dams driver is in ninth place until the last lap and is therefore in the points. However, he then runs out of energy and drops out of the top 10. In the end Günther is only rated as 17th and last.
Formula E Monaco ePrix
result
1. Stoffel Vandoorne, Mercedes, 51:12.473 minutes
2. Mitch Evans, Jaguar, +1.285s
3. Jean-Eric Vergne, DS Techeetah, +3,293
4.Robin Frijns, Envision, +3,467
5.Antonio Felix da Costa, DS Techeetah, +3,952
6. Lucas di Grassi, Venturi, +8.133
7. Nick Cassidy, Envision, +15,273
8. Sebastien Buemi, DAMS, +17.773
9. Jake Dennis, Andretti, +17,820
10. Nyck de Vries, Mercedes, +18.283
Formula E driver standings
1. Vandoorne 81 points
2. Miss 75
3.Evans 72
4. Frijns 71
5. Mortara 49
6. Livelier 43
7. Wehrlein 42
8. de Vries 39
9. di Grassi 37
10. from Costa 30
Formula E team classification
1. Mercedes 120 points
2. DS Techeetah 105
3. Jaguar 94
4. Envision 87
5. Venturi 86
6.Porsche 85
7.Andretti 31
8. DAMS 12
9. NOK 333 6
10. Mahindra 4