Cars
Formula E in Berlin: Mortara fights Vergne down
Ex-DTM driver Edoardo Mortara (Venturi-Mercedes) wins Saturday's ePrix in Berlin. From pole position, the Swiss clinched one of the rare start-to-finish victories in Formula E and thus clinched his fourth triumph in the electric formula.
Things are extremely close behind them: Double champion Jean-Eric Vergne (DS-Techeetah) comes in second after a strong race to catch up from fourth on the grid ahead of Mercedes driver Stoffel Vandoorne.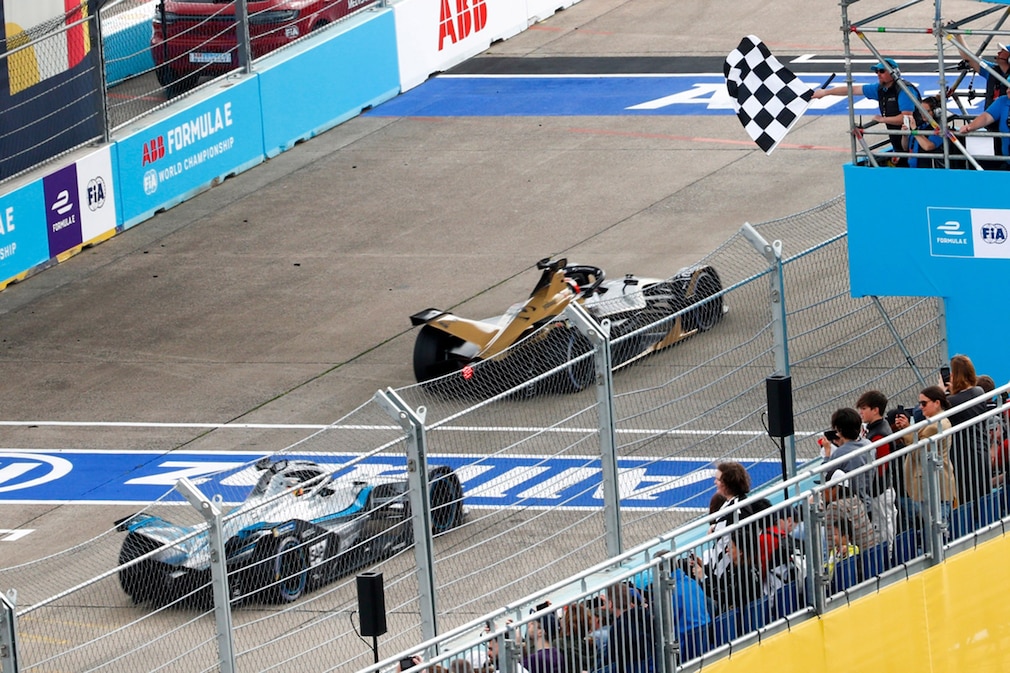 Porsche star André Lotterer has been on course for a podium finish for a long time, but ultimately falls back to fourth place. His teammate Pascal Wehrlein is sixth behind Mitch Evans (Jaguar).
Maximilian Günther from Oberstdorf did not get past 18th place in the Nissan.
With seven races and nine ePrix to go, things are getting more and more exciting in the championship: Vandoorne now leads with 96 points ahead of Vergne (93), Mitch Evans (82) and Mortara (77). Lotterer and Wehrlein are still in sixth and seventh place, but both are already more than 40 points behind.
The second ePrix Berlin 2022 will take place on Sunday with the opposite route. ProSieben will be broadcasting again from 2.30 p.m.
Formula E Berlin ePrix
result
1. Edoardo Mortara ROKiT Venturi Racing – 45 minutes + 1 lap
2. Jean-Eric Vergne DS Techeetah +1,782
3. Stoffel Vandoorne Mercedes EQ +1.987
4. Andre Lotterer TAG Heuer Porsche +2,579
5. Mitch Evans Jaguar TCS Racing +3.189
6. Pascal Wehrlein TAG Heuer Porsche +5.405
7. Sam Bird Jaguar TCS Racing +5,683
8. Antonio Felix da Costa DS Techeetah +6,400
9.Alexander Sims Mahindra Racing +6.569
10. Nyck de Vries Mercedes EQ +6.602
WM standing driver
1. Vandoorne 96 points
2. Vergne 93
3.Evans 82
4. Mortara 77
5. Frijns 71
6.Lotterer 55
7. Weirlein
8. de Vries 40
9. di Grassi 37
10. from Costa 34
World Cup stand teams
1.Mercedes 136
2nd DS Techeetah 127
3. Venturi 114
4. Jaguar 110
5.Porsche 106
6. Envision 87
7.Andretti 30
8.Nissan 12
9. Nio 7
10. Mahindra 6