Cars
Formula E: Mercedes victory in Berlin, contract extended
In 2022 he secured the first world championship title in Formula E history with eighth place in Berlin, this time he won Sunday's race at the ePrix in the Tempelhof Airport: Mercedes title defender Nyck de Vries surprised Saturday's winner and pole-sitter right at the start Sitter Edoardo Mortara and didn't give up the lead until the finish line.
The Dutchman got the cup from the hands of the governing mayor Franziska Giffey (SPD).
Mortara, whose venturi is also powered by a Mercedes engine, came in second, ahead of the second Silver Arrow with Stoffel Vandoorne at the wheel.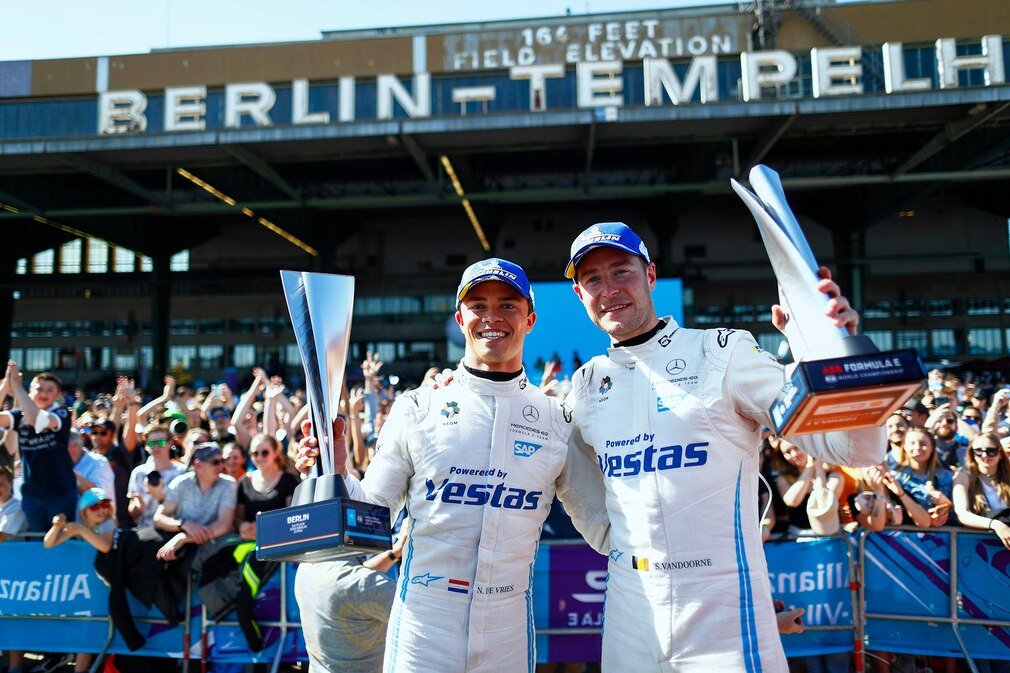 So while the Berlin ePrix was a resounding success for Mercedes, Porsche had a disappointing Sunday. André Lotterer did not get past eighth place. After problems with the grip of his Michelin tires, Pascal Wehrlein had to start from far behind and fought his way up to twelfth place.
The third German Maximilian Günther finished 16th in the Nissan.
In the World Championship, Mercedes star Vandoorne was able to extend his lead to 111 points. With 99 points, the Swiss Mortara is on his heels. DS double champion Jean-Eric Vergne holds third place.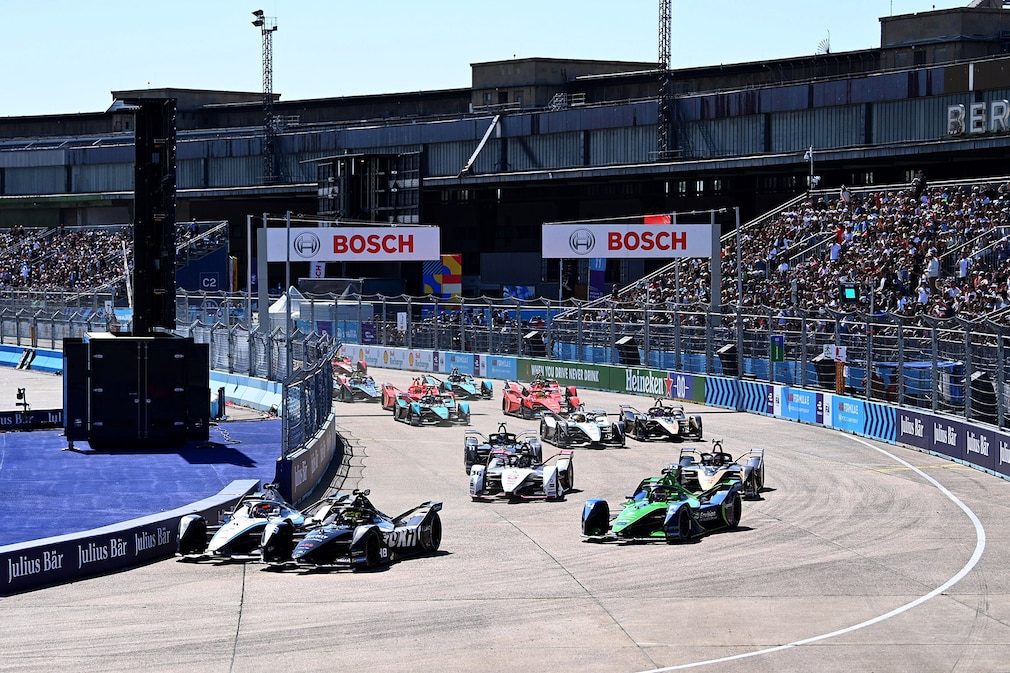 Meanwhile, Formula E has extended the contract with Berlin until the end of 2024. "We are very pleased that the Formula E World Championship is taking place in our capital for the eighth time," says Mayor Giffey. "Berlin is the only city that has been on the racing calendar every year since the first season in 2014. The iconic Tempelhof Airport is the venue for the event for the seventh time. The track has quickly become one of the most well-known racetracks in Formula E, and I am therefore delighted to have contractually secured that Formula E will continue to be a guest at the Tempelhof site for the next two years."
The politician praises the possibilities of the transformation from the race track to the road: "Formula E not only offers us exciting electric racing, but is also an important platform to promote technological and sustainable innovations that help us to make the transition to a more environmentally friendly and make the electric future easier."
Formula E Berlin ePrix race 2
result
1. Nyck de Vries Mercedes EQ 45 minutes + 1 round
2. Edoardo Mortara ROKIT Venturi Racing +2,454
3. Stoffel Vandoorne Mercedes EQ +6,936
4. Lucas di Grassi ROKIT Venturi Racing +8,165
5.Robin Frijns Envision Racing +13,829
6.Antonio Felix da Costa DS Techeetah +14,387
7.Oliver Rowland Mahindra Racing +15,518
8. Andre Lotterer TAG Heuer Porsche +15,845
9. Jean Eric Vergne DS Techeetah +18831
10. Mitch Evans Jaguar TCS Racing +21,722
11. Sam Bird Jaguar TCS Racing +22,875
12.Pascal Wehrlein TAG Heuer Porsche +25.412
13.Jake Dennis Avalanche Andretti +27.012
14. Sebastien Buemi Nissan e.dams +29,559
15. Oliver Askew Avalanche Andretti +33.359
16.Maximilian Guenther Nissan e.dams + 35,775
17.Oliver Turvey NOK 333 +40.044
18. Alexander Sims Mahindra Racing +41.542
19.Sergio Sette Camara Dragon/Penske Autosport +41,860
20th Dan Ticktum NOK 333 +51.648
21. Nick Cassidy Envision Racing +55.192
22.Antonio Giovinazzi Dragon/Penske Autosport +1:01.933
Formula E driver standings
1. Vandoorne 111 points
2. Mortara 99
3. Miss 95
4.Evans 83
5. Frijns 81
6. de Vries 65
7.Lotterer 59
8. Wehrlein 51
9. di Grassi 49
10. from Costa 42
Formula E team classification
1. Mercedes 176 points
2. Venturi 148
3. Techeetah 137
4. Jaguar 111
5.Porsche 110
6. Virgin 97
7.Andretti 31
8. Mahindra 12
9. DAMS 12
10. Nio 6