Cars
Formula E: Mortara in front, Porsche stars with problems
With his third win in the tenth Formula E race in 2022, Edorado Mortara has taken the lead in the drivers' standings. At the Marrakesh E-Prix, he successfully fended off the attacks of the two DS Techeetah drivers António Félix da Costa and Jean Éric Vergne.
Mercedes-EQ driver Stoffel Vandoorne was thrown back to 20th place on the grid due to brake problems in qualifying. He managed a strong comeback, but he couldn't do better than eighth place and four points.
Mortara is now eleven points ahead of Vergne in the drivers' standings. Vandoorne is only third. Mitch Evans finished third in Marrakech behind Félix da Costa and ahead of Vergne and is just 15 points behind Mortara in the standings. The top 4 have clearly separated themselves.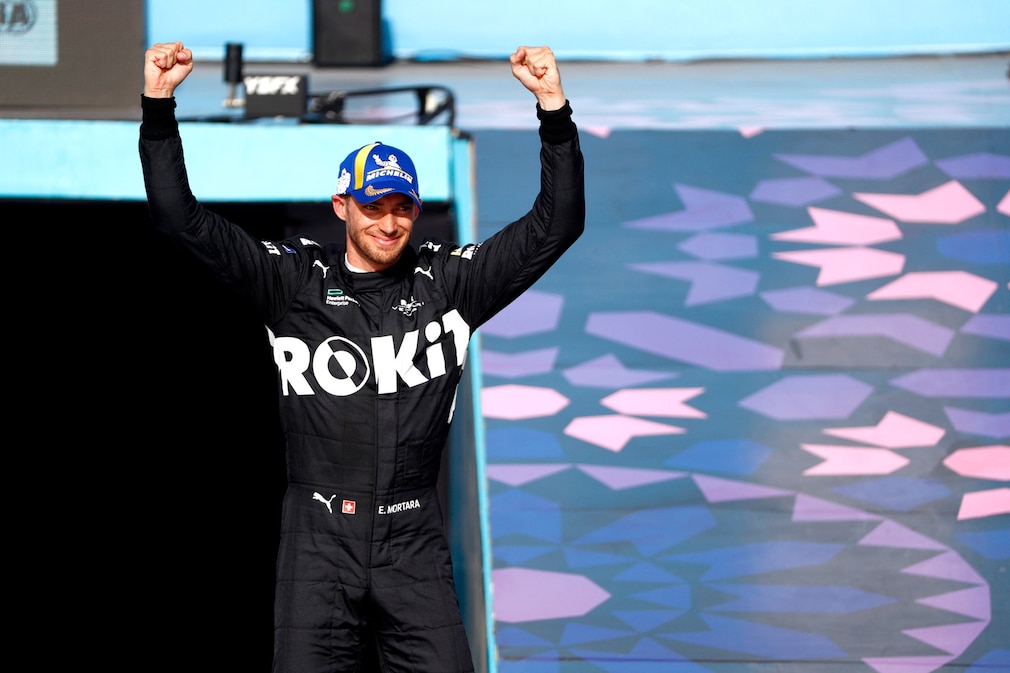 The Porsche drivers Pascal Wehrlein and André Lotterer didn't do much together. Although Wehrlein started promisingly from position four, he complained about an unexplained loss of performance in the race, which threw him back to twelfth place.
"The day actually got off to a promising start with qualifying," says the Swabian. "At the moment I can't really explain what happened in the race. I lost some power, we still have to analyze why. Of course I'm not happy because I had hoped for more from fourth place on the grid."
Lotterer had to start from the end of the field, worked his way up the field, but ultimately did not finish higher than 15th place. Lotterer: "A lot went wrong right from the start. It's not typical of us at all, but sometimes you have days like that. After problems in practice, I was moved to the end of the field in qualifying. In the race, it was then difficult to find the right amount of temperature management when catching up. At the end we still had a lot of energy left, but there were only two laps left."
Nissan driver Maximilian Günther was unlucky on his 25th birthday and retired. "That wasn't our day, although the pace of the car was actually quite good in the race," emphasizes the man from Oberstdorf. "At one point I was fighting a competitor that I had to overtake so I wouldn't have a temperature problem. However, when I attacked, he closed the door and damaged my front wing. I then continued despite my reduced pace, but shortly before the end the front wing fell off completely and I had to give up."
Formula E Marrakesh ePrix
result
1. Edoardo Mortara, Rokit Venturi
2. Antonio Felix da Costa, DS Techeetah, +2.297s
3. Mitch Evans, Jaguar, +6,270
4. Jean-Eric Vergne, DS Techeetah, +6.965
5. Lucas di Grassi, Rokit Venturi, +7.787
6. Nyck de Vries, Mercedes, +8.394
7. Jake Dennis, Andretti, +12.084
8. Stoffel Vandoor, Mercedes, +14.541
9. Sam Bird, Jaguar, +15.084
10. Oliver Rowland, Mahindra, +15,270
World Cup stand
driver
1. Edoardo Mortara: 139 points
2. Jean Eric Vergne: 128
3. Stoffel Vandoorne: 125
4. Mitch Evans: 124
5.Robin Frijns: 81
teams
1. Rokit Venturi: 205 points
2. DS Techeetah: 203
3.Mercedes: 198
4. Jaguars: 156
5. Porsche: 114