Cars
Formula E: Porsche remains loyal to Formula E.
BMW and Audi have already said goodbye to Formula E, Mercedes will withdraw from the electric formula at the end of the 2022 season; From a German point of view, all that remains is Porsche. After all: the Stuttgart sports car manufacturer is committed to the first all-electric racing series – at least for the time being.
"Our commitment has so far run until season 10 (2024; d. Ed.)", Reveals Porsche's new head of motorsport Thomas Laudenbach in a media round that SPORT BILD was also involved in. However, a possible Formula 1 entry from 2026 of Formula E in the Porsche universe could turn off the power. Laudenbach: "We will probably decide in the course of the coming year whether we want to continue beyond 2024. Certainly there is a decision about Formula 1 in the meantime, which is still extremely open. It is clear that this will have an impact on all of our other programs. "
The end of the Formula E Bundesliga with the fight against Audi, BMW and Mercedes could also play a role in the assessment of a future Formula E commitment. "We would have liked to continue to measure ourselves against German premium manufacturers," emphasizes Laudenbach. "We want top-class opponents." Nevertheless, they want to work on the future together with the racing series. After all, the subject of electrification is at the top of the automaker's strategy paper.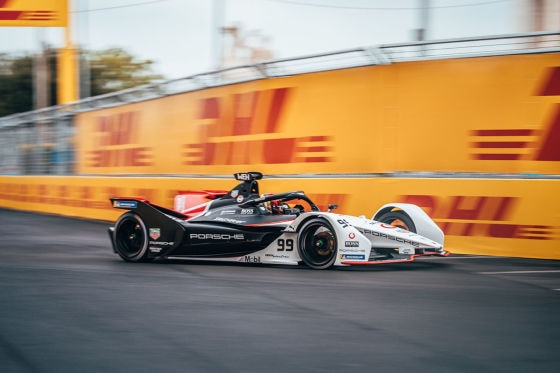 Among other things, Laudenbach can imagine more freedom in the area of ​​batteries. The Formula E racers currently use a standard battery from McLaren with a capacity of 54 KWh. From the third generation of cars (2022/23), the battery will be 100 kilograms lighter, but the storage capacity will remain the same. "Releasing the battery for your own development would probably cause costs to explode," he admits.
It is conceivable, however, to prescribe standardized battery cells in the future – and to leave the packaging and control to the teams or manufacturers. With "space cells that have nothing to do with road traffic", Formula E is not helped. "Formula E should remain a research laboratory for the road," said Laudenbach.
As a marketing tool, however, it should also be emotional. Victories help, but Porsche is still waiting for them. "We have really fast drivers – they can both do it," says the new head of motorsport before the pre-season tests in Valencia at the end of November. "Pascal Wehrlein delivered a very strong and consistent 2021 season. And we also believe in André Lotterer. It's fast and has the bite. Both are capable of winning the championship. "
In 2021, Porsche finished eighth in the championship. They don't want to be satisfied with that in 2022 …