Cars
Formula E: Seven manufacturers in Gen3 era on board
The big Formula E boom is over. In 2018, eleven manufacturers were at the start. When the Gen3 era (i.e. with the third standard chassis since the start of series production in 2014) starts in late 2022 or early 2023, there will only be seven. Porsche, DS, Jaguar, Nissan, Mahindra and Nio333 stay, Maserati comes. Alone: ​​Maserati will only develop its own software, but will take over the hardware of the electric motor from sister company DS.
Things will change. The champion team Mercedes is to be taken over by McLaren – with customer engines from Nissan. The perennial champion team Techeetah will most likely no longer work with DS. Instead, DS is likely to team up with the Dragon team. Maserati will probably end up at Venturi and Porsche could bring Andretti on board as a second team.
Manufacturers change partner teams
On April 28th, Formula E also wants to present the look of the new Gen3 cars. The key data are already known: They will have a peak output of 350 kW instead of 250 kW – i.e. 476 instead of 340 hp. They can reach speeds of up to 320 km/h if the rather narrow Formula E street circuits allow such speeds. And because the recuperation capacity increases from 250 to 600 kW, 40 percent of the energy used during the race is to be generated by braking energy recovery.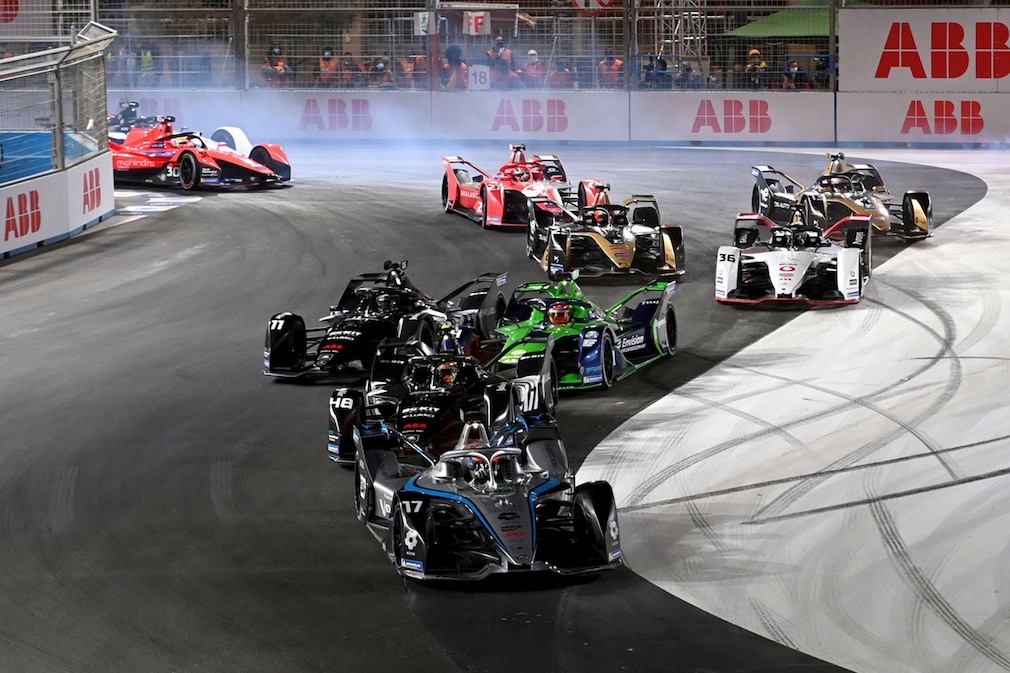 So far the future. Formula E is still at the beginning of the current season. Race numbers four and five will be held in Rome at the weekend. ProSieben will broadcast it on Saturday and Sunday at 3 p.m.
Rome is the home race of Antonio Giovinazzi, the Formula E newcomer from Formula 1. The Italian is currently last. On the one hand, his Dragon team is not competitive, on the other hand, Giovinazzi shows how difficult it is to switch from the premier class to the electric formula.
Formula 1 stars not competitive in Formula E
In any case, Giovinazzi was shocked after the first laps: "I expected the car to feel very different from my Formula 1 car and that's how it happened. I felt a bit lost on the first day." The 28-year-old clarifies: "Everything was a bit different – the brake management, there is hardly any downforce and no sound. I've never felt anything like it before in my career."
Giovinazzi's fate is not unique. So far, three Formula 1 race winners have come to Formula E – neither Felipe Massa nor Jarno Trulli nor Jacques Villeneuve have been able to celebrate greater success there. Of the 29 Formula E drivers with F1 experience, only seven have also been able to win races in Formula E.
Two drivers who have never been in Formula 1 are currently at the top of the table: Edoardo Mortara (Venturi-Mercedes/43 points) and defending champion Nyck de Vries (Mercedes/38).