Cars
Formula E: Wehrlein wants to win with Porsche
The Formula 1 World Championship is about to be decided, the new season of the Formula E World Championship is just around the corner. The test drives will take place in Valencia from November 29th to December 2nd, before the series on November 28th / 29th. Started season eight in Saudi Arabia on January 1st.
Also there: three German pilots. Pascal Wehrlein (27) and André Lotterer (40) start for Porsche, Maximilian Günther (24) for Nissan.
Wehrlein in particular still has an open plan with the top step on the podium: After the disqualification after the victory in Mexico, the first success in the electric formula should finally follow in 2022.
The former Formula 1 driver believes that his team will have a chance after the exits from BMW and Audi: "We were strong everywhere last season, but we still have potential everywhere. Especially at the beginning it took a bit to get together and my team to understand what I want from the car and what you have to do to get the most out of me. "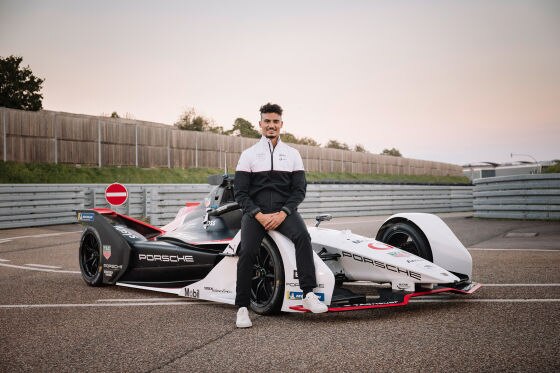 The challenge of the Formula E star in AvD Motor und Sport Magazin: "We try to improve everywhere and then we should be very, very strong."
Wehrlein doesn't cry a tear after Formula 1. The attraction of Formula E is just as great for him. "All manufacturers are competitive. When you're successful, you get the feeling that you've really achieved something great together with the team, "emphasizes the Swabian. "Then you were better than the others and not just because you have a higher budget."
The challenge is also right. The Porsche driver: "We can't go through the races at full throttle. Until you get the right feeling, it takes experience and time to find the optimal points. "
He should have the necessary experience by now. The youngest DTM champion of all time has been driving in Formula E since 2019, initially for Mahindra and since last season for Porsche. "The world title is the next goal," he says. "To get the first official victory first, of course, is the goal for next year. We want to win the championship and I think we have a very, very good package. "
The German is challenging Mercedes world champion Nyck de Vries, but also compatriot Maximilian Günther, who is switching from BMW to Nissan. "The level of competition in Formula E is extremely high," admits the Bavarian. "I have the feeling that I can achieve great things together with Seb (Buemi) as a teammate and the team behind me."