Cars
Fuel cell bargain with just 3900 km on the clock
Hyundai has been showing for years that fuel cell technology in the passenger car sector is ready for series production. Anyone who finds the Nexo, which has been in production since 2018, exciting, can now save themselves the currently quite high purchase price of a new car and resort to a used model. Given the exotic status of the Hyundai Nexo, there are currently comparatively few copies on the used car market. A look at the mileage and price should make hydrogen fans sit up and take notice. For example with this Nexo offer!
The used fuel cell SUV with an output of 120 kW is only two years old and has only covered 3900 kilometers (!) in this time. In view of these values, one actually expects a price that is very close to the current RRP of 77,290 euros. But if you are interested in the technology of the Nexo and are fast enough, you can secure this used example for a saving of over 27,000 euros!
Exciting first-hand drive alternative
With the Nexo, the question of the equipment variant does not arise, since the fuel cell model is only available in one version. However, this is not to the detriment of the former buyer or the future owner, because the Nexo offered here has almost everything your heart desires: automatic air conditioning, 360-degree camera, panoramic roof, LED headlights and ventilated seats are just a few of the comfortable features board.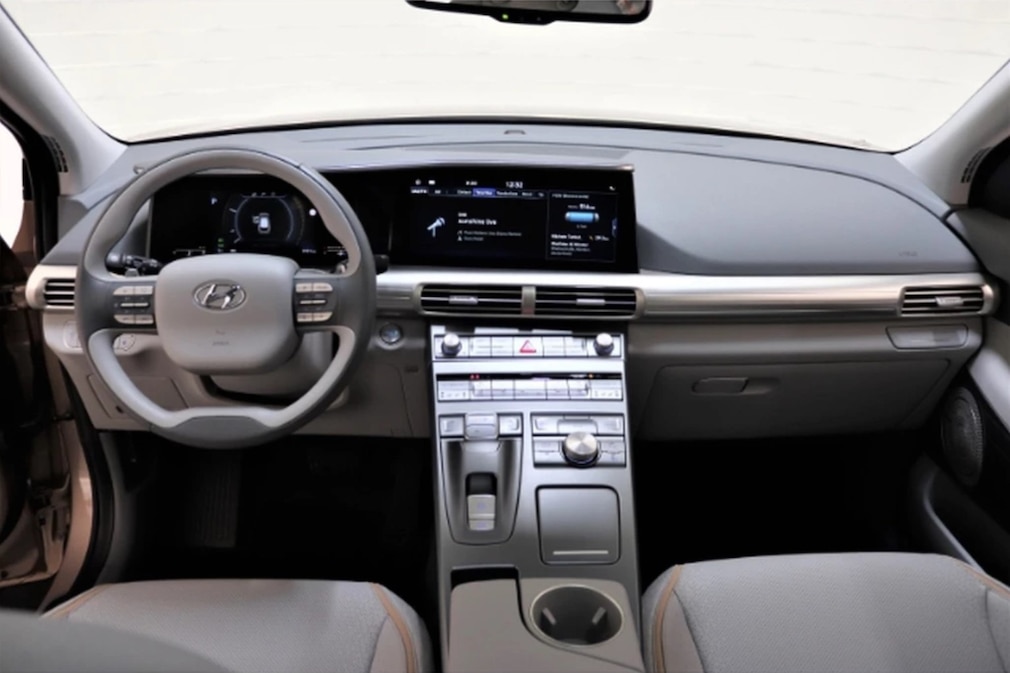 The Nexo, which was first registered in July 2020 and has just 3,900 kilometers on the clock, is available from Autohaus Tönnemann in Münster-Hiltrup (NRW) for 49,925 euros. This saves over 27,000 euros and several months of waiting time compared to a new vehicle. In this way, the changeover from combustion engines can be implemented within a few weeks.