Cars
Fuel price: When is it worth driving to the neighboring country to fill up?
The fuel prices break all records! Petrol and diesel now cost over 2 euros across the board. According to the ADAC, petrol (Super E10) averaged €2.202 on March 10, while diesel rose even faster: a liter was €2.321 a day later.
The obvious reason for the price increase: massively increased oil prices because of Putin's war in Ukraine. Nevertheless, fuel is sometimes much cheaper in neighboring countries.
Fuel is much cheaper in Poland and Austria

The consequence of the enormous price differences: tank tourism is booming! But when does buying fuel in a neighboring country pay off? And what is actually allowed?
AUTO BILD summarizes important information about refueling abroad

AUTO BILD asked ADAC, customs and the mineral oil industry association and explained what is allowed – and what is not.
How much fuel can I take with me in spare cans in the car?
Within Germany, the total volume of 60 liters per reserve tank and a total of 240 liters may not be exceeded in private vehicles.
However, the ADAC advises: To be on the safe side, you should not have more than ten liters on board. The canister should then be as far away as possible from the people in the car – ideally in the trunk.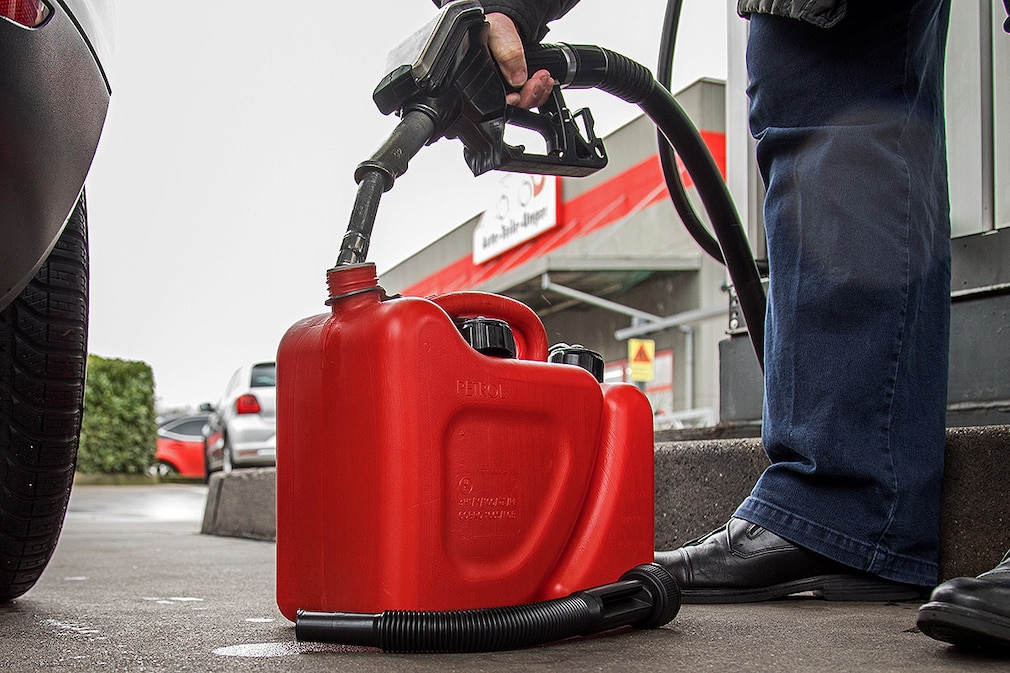 A reserve canister must be tight, lockable and unbreakable. There are fixed standards for the containers, more on this below.
How much fuel can I take back across the border to Germany?
Different rules apply when crossing borders: A car with a full tank and 20 liters in the canister can drive back to Germany from neighboring EU countries. If you have more than that, you commit a tax crime. In addition, all fuel is collected in canisters, including the permitted 20 liters.
ATTENTION: In some countries it is forbidden to transport fuel in canisters. For example in Luxembourg – there the maximum of the filled tank is possible. There are no problems with Germany's other direct neighbors.
From non-EU countries (e.g. Switzerland), an additional 10 liters in a reserve canister are tax-free in addition to the full tank if the canister is brought in by car.
When is the trip to the neighboring country worthwhile?
The more fuel costs in Germany, the more attractive the trip to the gas station abroad becomes. Of course, whether it really pays off depends on several factors:
▶︎ Price difference at home and abroad
▶︎ Distance to foreign petrol station
▶︎ Amount of fuel to be purchased
▶︎ Consumption of the car
Basically, the calculation is simple: The savings on purchase must always be higher than the fuel costs that you incur on the tank trip.
Here is an example calculation: Assuming the price difference is 50 cents (2 euros for gas in Germany and 1.50 euros abroad). 60 liters should be bought abroad – there is a saving of 30 euros (0.50 euros times 60).
If the distance to the foreign gas station is 50 kilometers, the buyer drives 100 kilometers there and back. With a consumption of 7 liters per 100 kilometers, the costs are seven times the price per liter of fuel.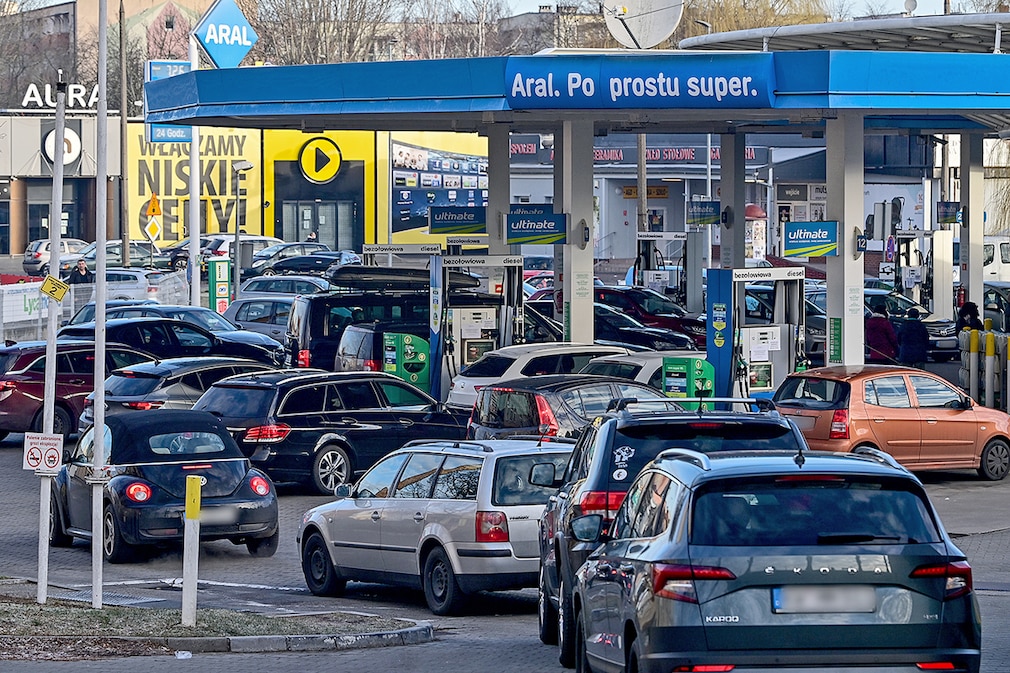 Assuming that the fuel in the tank cost two euros, that would be 3.5 times 2 euros for the outward journey, i.e. 7 euros. The way back (with cheaper fuel) costs 3.5 times 1.50 euros, i.e. 5.25 euros. Fuel costs for the trip of 12.25 euros are offset by a saving of 30 euros – the trip saves 17.75 euros.
ATTENTION: However, the operating costs of a car per kilometer are somewhat higher than the pure fuel costs. Wear and tear, depreciation of the car, etc. are not included in this price calculation. And of course it also harms the environment if people drive long distances to refuel for cost reasons.
This is what you need to know about storing fuel
ATTENTION: The ADAC strongly advises against creating a supply of fuel and storing it in the home or even in the vehicle. Large amounts of fuel pose a significant fire hazard.
What is the maximum amount of fuel that can be stored in the garage?
A distinction must be made here as to whether it is petrol or diesel. For the storage of petrol in garages, e.g. B. § 17 of the Bavarian Garage Ordinance. It says: "In medium-sized and large garages, only insignificant quantities of flammable substances may be stored outside of motor vehicles. In small garages, up to 200 l of diesel fuel and up to 20 l of petrol may be stored in tightly closed, unbreakable containers."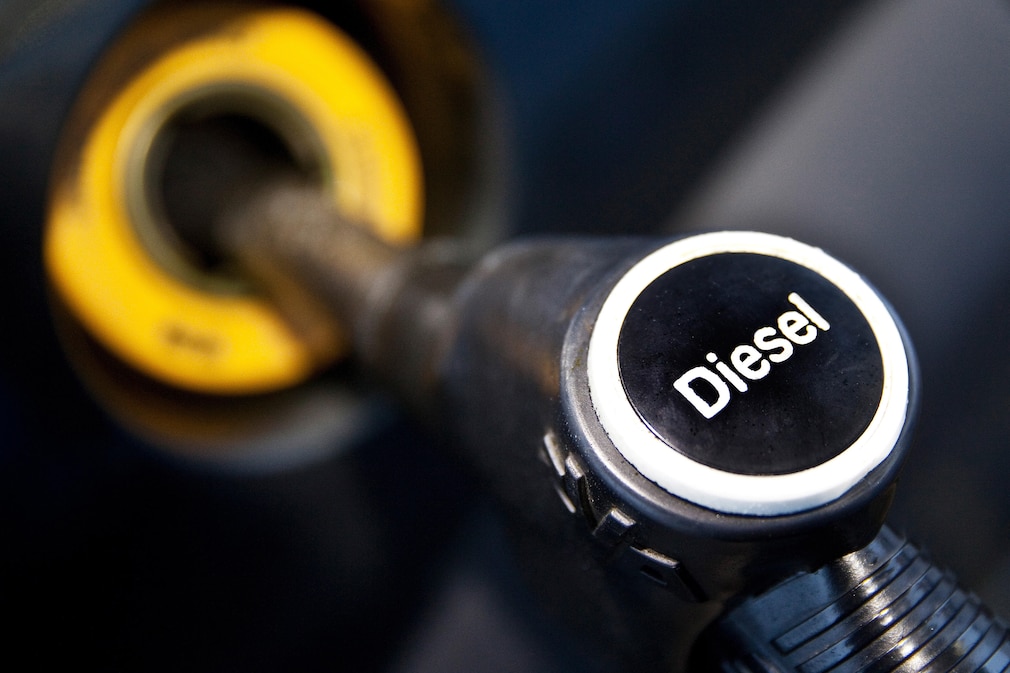 Much more is permitted with diesel than with petrol because it is not as flammable and therefore not as dangerous. The regulations in other federal states are likely to be comparable, but in any case you should inquire with the authorities at your place of residence.
ATTENTION: Storing fuels at home can be fatal – they contain highly flammable vapors that can easily escape from the reserve tanks. If you still want to store fuel in the garage, you should be particularly careful with plastic canisters, as these are not 100% airtight. The fuel properties can change as a result. There is also a risk of poisoning.
How long does fuel keep?
Christian Küchen, General Manager of the Mineral Oil Industry Association to AUTO BILD: "There is no fixed minimum or end-of-life date for petrol, diesel and heating oil. It can last for many months and years if it is tightly closed, stored in a cool and dark place in tanks or canisters. However, there are differences Summer and winter fuel. In particular, winter gasoline with its higher vapor pressure can mean that a hot engine will not start at higher temperatures."
These rules apply to the canister
Not all plastic materials are suitable for filling with fuel – signs of dissolution can occur when they come into contact with petrol. For this reason, only containers with special properties and a corresponding label (RKK approval) should be used (also for metal containers).
When it comes to canisters for fuel, there are a few things to consider
: The so-called RKK approval (RKK stands for reserve fuel canister) is stamped or cast into the container. The following can be identified from this marking: • Manufacturer • Nominal volume • Approval number (e.g.: 01/BAM/3.10/3/84) • Month and year of manufacture • Minimum dimensions without closure and accessories • Text: "Only for petrol or diesel fuel for Single use in motor vehicles" • Label with danger symbol flame.
In the case of plastic canisters, the material degrades over the course of a few years. The year of manufacture is stamped on the canisters and they should be replaced after about ten years. Check metal canisters for rusty spots!