Cars
Genesis GV80 3.0D: luxury SUV in the towing vehicle test
Infiniti has given up due to lack of success, Lexus is vegetating – and then, after the Japanese, the Koreans come to Germany with a new luxury Far East brand. For what reason? Clearly, Genesis primarily wants to show what the Asians can do today with the (almost) completely new model generation. But of course it's not just about image, it's also about sales.
It works quite well in the USA: in 2021 Genesis sold almost 50,000 cars there and was able to triple its market share. There is still a long way to go in Germany: In 2021, the Federal Motor Transport Authority will not yet identify the brand individually with its five and soon eight models.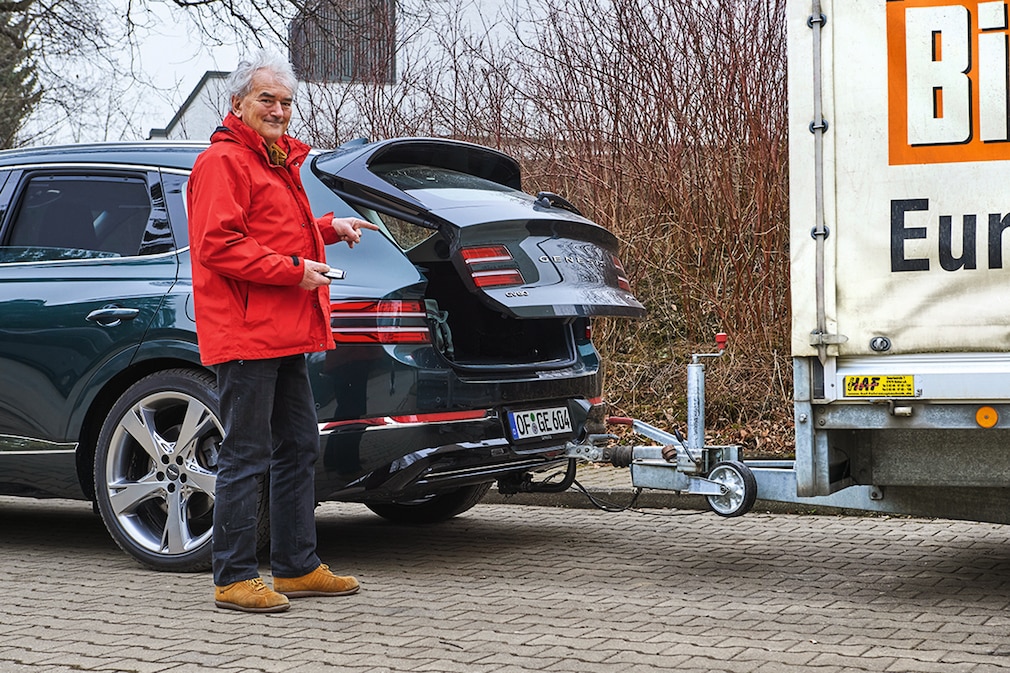 GV80 with specially developed straight six-cylinder diesel
It has a specially developed in-line six-cylinder diesel with three liters displacement under the hood – which not only sounds amazingly similar to the BMW in-line six in the X5 30d, but also like this is coupled with an eight-speed automatic converter and a rear-wheel drive-based semi-permanent four-wheel drive.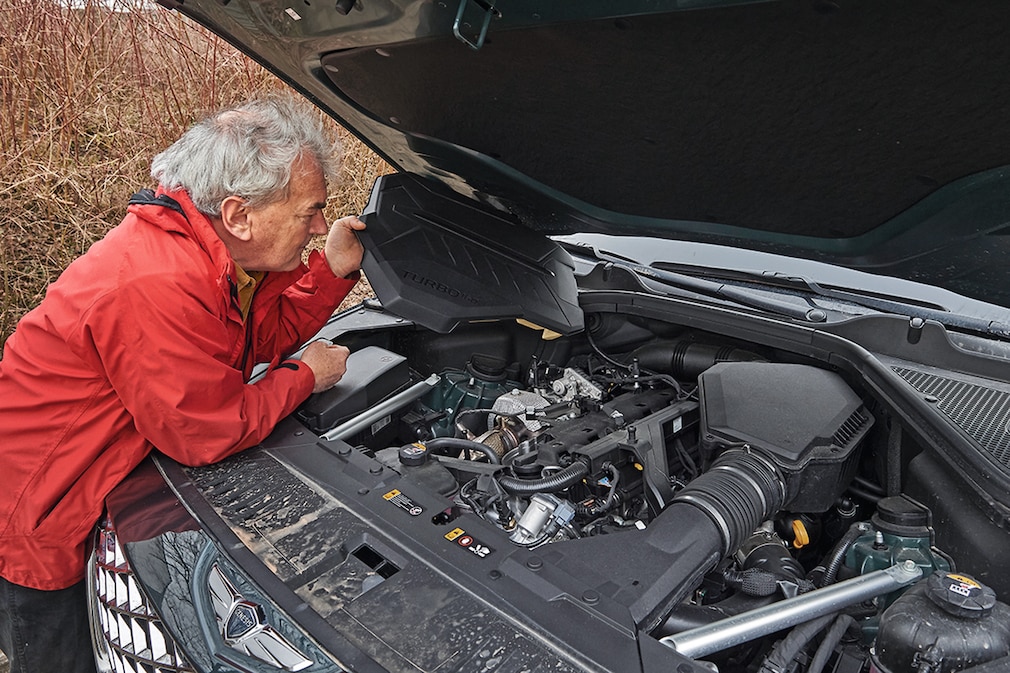 So the team starts moving quickly and effortlessly with a very subtle long-stroke rumble. The combined performance index with 2.0 ton test trailer is between Ram 5.7 Hemi and Audi Q8 50 TDI. The combination drives off with corresponding power on steep inclines. The automatic always shifts sensibly, not forcing the diesel to uselessly high speeds.
wheelbase/ground clearance
Towing capacity (plus support l.)
Clearance above the center of the hitch ball
max. trailer load with driving license category B
Standard fuel consumption/CO2 emissions (WLTP)
MEASUREMENTS WITH TRAILER 2.0t
theoretical climbing ability with 2.0 t trailer load
theoretical climbing ability max. trailer load
6-cylinder, in-line, turbo diesel, lengthways in front
Eight-speed automatic converter
semi-permanent via multi-plate clutch for front axle
Independent suspension, coil springs vuh
Discs, internally ventilated
Self-supporting station wagon body, 4 doors, one-piece tailgate (electric)
750kg; with additional training B96: 1310 kg
8.5 l diesel/100 km/ 220 g/km
On the highway at a trailer speed of 85, however, she rarely grants him eighth gear, where the engine rumbles at a leisurely 1250 tours. The consumption is still reasonable, if not record-breakingly low: 15.14 liters/100 km in the grueling mountainous first part of our consumption lap, 13.74 liters/100 km in the second with a lot of constant driving.
Trailer ESP is wide awake
No criticism of driving behavior: Provoked swaying subsides immediately – and the trailer ESP is wide awake. On bad roads, however, one is surprised at how much the trailer shakes on the heavy GV80. It feels similar to that in the current Audi A6 allroad – the attachment of the trailer hitch seems to start vibrating.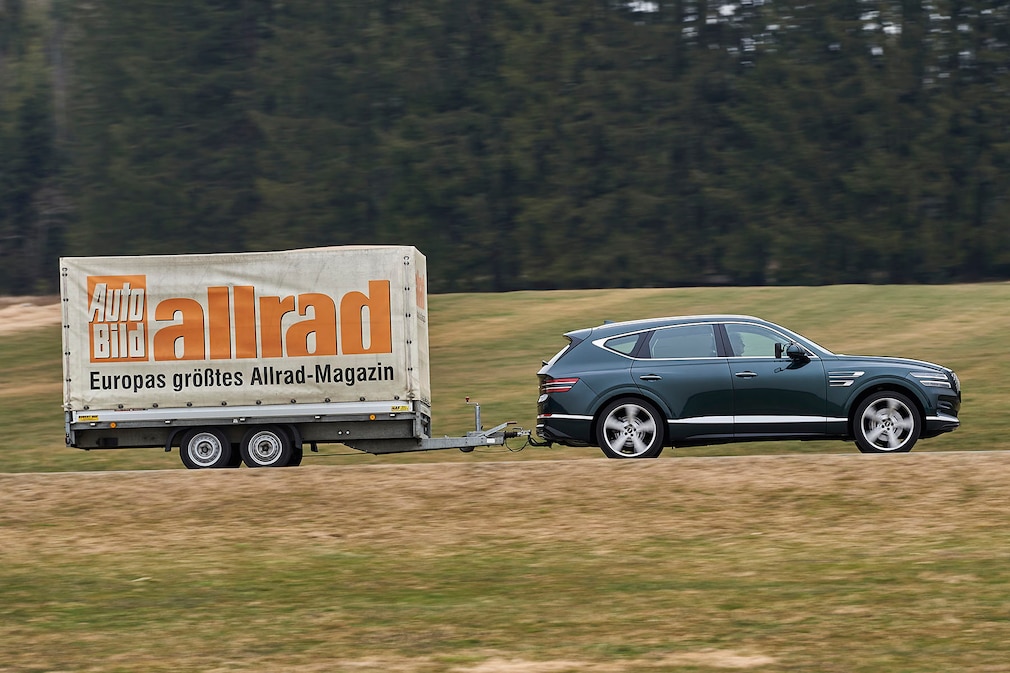 The fact that a large SUV is predestined to tow a trailer seems to have been incorporated relatively late in the development process. In this vehicle class, one expects a nicely integrated, fold-out trailer hitch. The Genesis, on the other hand, only has one detachable; and their tear-off cable eyelet and socket are hidden under the car and are very difficult to access.
The fact that there is no trailer detection and therefore the reversing beeper has to be deactivated again every time you back up with a trailer seems unfinished.