Cars
Gerhard Berger: The DTM boss wants these drivers
Mr. Berger, the DTM starts the new season at Portimao this weekend. What can fans expect this year?
Gerhard Berger (62): We have a starting field of 29 cars. At least 15 of them can become champions, probably even 20. Excitement and tough racing are predicted. Porsche is now also on board, along with Mercedes, Lamborghini, Audi, BMW and Ferrari. These are brands that all fans want. I would like to have Japanese and Americans with me. But that would be the freestyle. We have more than fulfilled our duty. The drivers come from 15 nations – the best touring car drivers meet on our platform. I'm just looking forward to it.
20 drivers can become champions in the DTM. The number corresponds exactly to the starting field in Formula 1…
…this is a good hint. Because in Formula 1 you do miss a bit of diversity. Mercedes dominated for years, then Red Bull competed with them, this year Ferrari is going against Red Bull. You wish there were three or four other teams fighting for victories. At least that's the case in the DTM.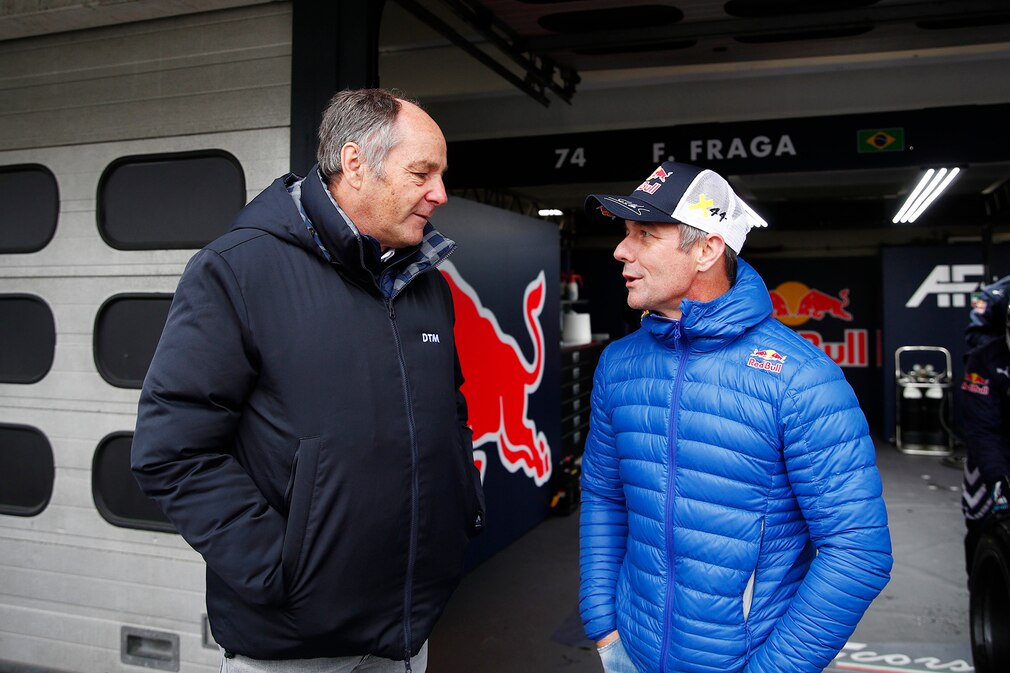 What is striking: The DTM is a mixture of up-and-coming talents who want to get into Formula 1 and experienced touring car drivers. There are also legends like the record world champion in rallying, Sebastian Loeb. Is this explosive cocktail part of the concept?
Basically yes. Although I have to say: Sebastian Loeb came on the initiative of Red Bull. Of course, I gratefully accepted this suggestion. He is the record world rally champion, won the "Race of Champions" against superstars like Sebastian Vettel and actually feels at home in anything with four wheels. He's one of the greatest racers of all time. It's great to have him for the first race. But fundamentally it is important for us that we are also a big test for young talents. I want a direct comparison between the up-and-coming young guns and the old hands of touring car racing. That worked last year: Liam Lawson from the Red Bull junior squad or F1 driver Alexander Albon fought for the championship with their Ferraris against experienced touring car drivers such as Kelvin van der Linde or Maximilian Götz until the last race. I thought that was great.
You could say: The DTM is the true "Race of Champions"!
Let others judge that. One thing is certain: the DTM has a long history and is popular. Especially in South America, Japan and China. We are still having the hardest time in southern European countries such as Italy and Portugal. We still have to work on that. Basically, however, the DTM is already very well known around the world. This is also because 70 countries broadcast our races.
You were at the Formula 1 race in Imola last week. Did you talk to former Formula 1 drivers about trying it in the DTM?
As I said, the mix is ​​important to me. And young talents like Lawson, van der Linde, Auer and Alexander Albon, who is now back in Formula 1 with Williams and is doing an extremely good job there. For example, Albon had a hard time in 2021 compared to other drivers in the DTM in the same car. This is proof of the quality of the DTM. But what I found interesting in Imola: How the superstars asked about the DTM. Le Mans record winner Tom Kristensen, for example, wondered about possible deployments in the DTM. Or Jacques Villeneuve, the 1997 Formula 1 World Champion: he would also like to start in the DTM. Likewise Felipe Massa. That shows how great the interest is. My favorite candidate would be Fernando Alonso. He has a few other things to do first, he told me, but he'll come to us at some point.
What about Sebastian Vettel or Nico Hulkenberg?
Hulkenberg is at the top of my wish list. He also replaced Sebastian Vettel practically from the sofa in Formula 1. I would prefer to have Sebastian as a partner. He's a smart guy who I think needs other things to do in the future than racing.
You dream of racing on the legendary Nordschleife. The superstars would probably even pay money to be there.
…that would be great, yes. But that is also a cost issue. Because the route is over 22 kilometers long, you need a lot of security forces and – as far as the TV presence is concerned – an extremely large number of cameras. But yeah, it would be a dream and I'm working on it.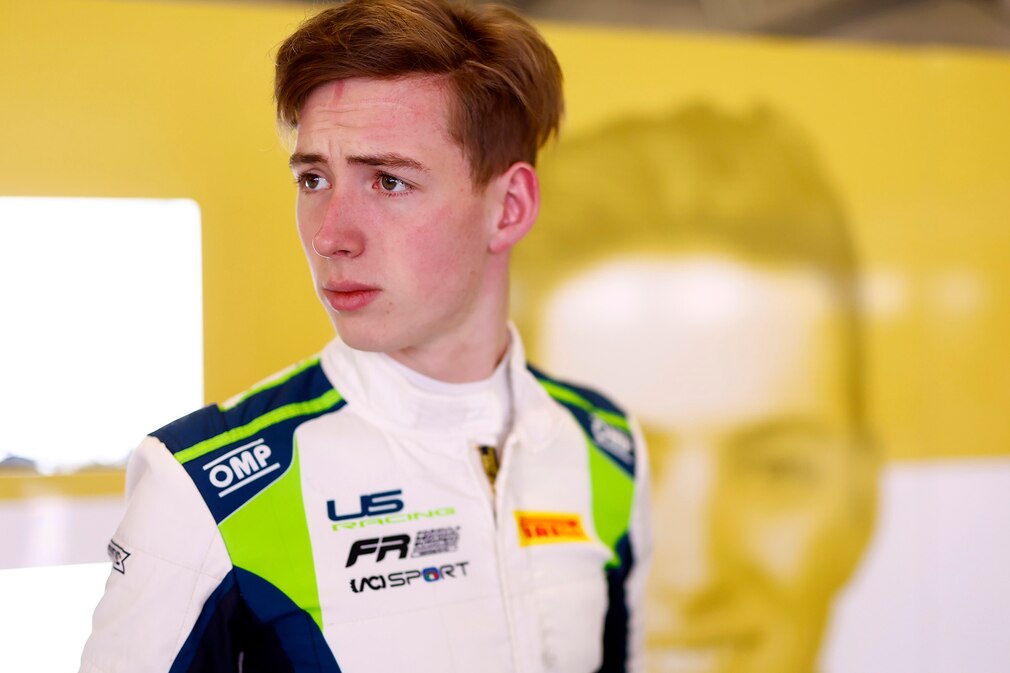 This season, David Schumacher is driving in the DTM, the son of Ralf, Michael's nephew. How important is he to you?
Do you always have to put big names in the foreground? I prefer to market very good motorsport. But as a young formula talent he is important. Because he has rough edges and wants to use the DTM as a test bench to find his way into Formula 1. Sure, I'm aware that the name Schumacher is something special in Germany. Personally, of course, I want to support everyone who comes from the Schumacher family. It doesn't matter if it's David or Mick. Also because the family is so burdened with Michael's fate. Nevertheless: When it comes to racing, I hide the legend name. It's all about performance and nothing else.
Why can someone who is successful in the DTM theoretically also be fighting for victories in Formula 1?
Because the real top people can drive everything that has four wheels to the limit. It is important that the driver always has a lot of competitive pressure. The DTM is predestined for that.
During your active career, you drove in Formula 1 races and touring car races at the same time. How did you manage that?
That was normal in my time. At that time, many drove touring car races or sports car races. I even drove both in Adelaide on a weekend. I went from Formula 1 car to touring car and vice versa. It was normal and fun. That's why I appreciate Sebastian Vettel so much. He thinks like me, even though he comes from a much younger generation. He is extremely well versed in motorsport history. He thinks outside the box.
Vettel is extremely committed to sustainability in motorsport. That suits the DTM, which is already well advanced with the development of an electric racing car…
… because I differ a little bit from Sebastian. He's thinking extreme. I'm trying to weigh the issue up a bit more as far as motorsport is concerned. For city traffic, a purely electric car is definitely the future. But otherwise? The solution could be to perfect a hybrid car with synthetic fuel. The trend of politicians and manufacturers is clearly foreseeable. These are electrically powered vehicles. That's why we started our future project. Of course, the cost of such a prototype should not be underestimated, but we have come a long way. In the next 12 months we should be able to get him on track. It will differ from a Formula E car because it will be much faster and have much more power: up to 1000 hp at peak. Because one thing is clear: we have to make it clear to the fans that racers still have to tame beasts. So do something that the normal driver is not capable of. To do this, we want to build cars in which car manufacturers can identify. But in the end the fan should decide what he really wants.