Cars
Get one of the last Opel Insignia cheap as a used one
Just a few weeks ago, Opel announced that it would stop production of the current Insignia in 2022. But that doesn't have to bother fans of the series for the time being: On the one hand, of course, a successor on the Stellantis platform is planned, on the other hand, the current Insignia will still be available to buy as a new car for a few more weeks.
If that is not a real option (also financially), you will most likely find what you are looking for on the used car market. Numerous insignia are waiting for a new owner here – both limousines and station wagons. If you attach great importance to a harmonious design and low fuel consumption, this Insignia sedan is the perfect choice.
As new sedan with only 18,100 km on the clock

The Opel Insignia 1.5D with a silver-painted body was registered for the first time just 27 months ago and comes from a first owner. In the little more than two years since production, the diesel sedan has unwound comparatively few kilometers. The on-board computer only shows 18,100 kilometers. This is next to nothing for a self-igniter.
As the name suggests, the entry-level diesel has a displacement of 1.5 liters divided among three cylinders. The Insignia with a manual gearbox develops its maximum output of 122 hp at 3250 rpm, and 300 Nm of torque are already available from 1750 rpm.
Thanks to the low fuel consumption of 4.6 liters per 100 km (WLTP), the Insignia 1.5D can travel up to 1347 kilometers on one tank.
Limousine with savings potential
This Insignia is not only impressive in terms of consumption and body design. The equipment is also very attractive for a used vehicle: Thanks to heated seats, heated steering wheel and two-zone automatic air conditioning, the Opel is well equipped all year round.
LED headlights, Lane Keeping Assist and traffic sign recognition ensure a lot of driving comfort with a safe feeling. Of course, the Insignia also has a navigation system.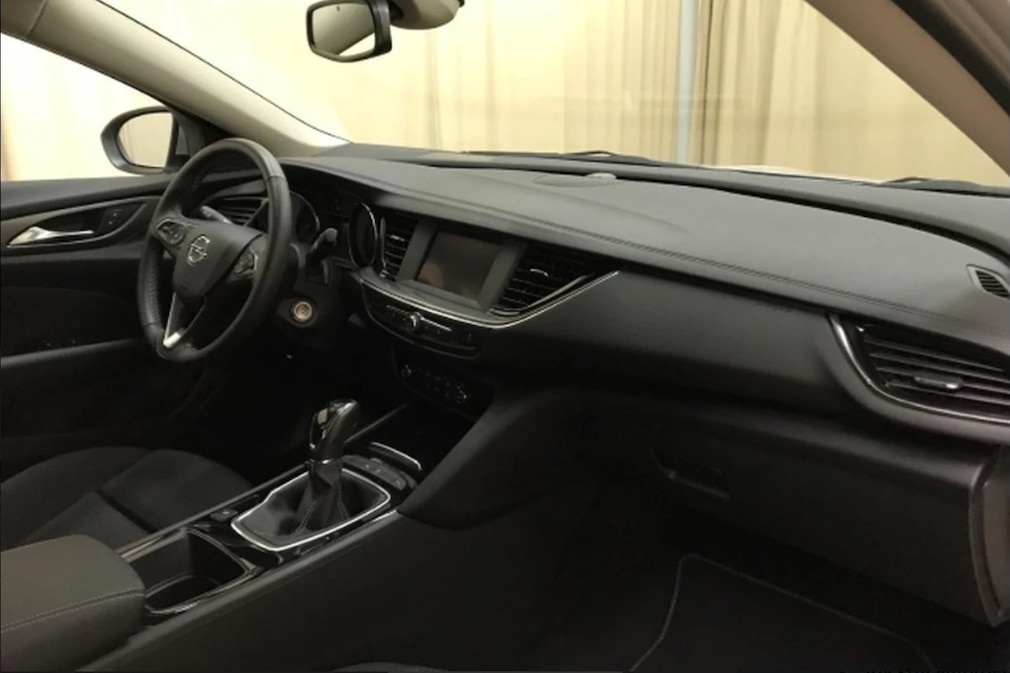 If that is still not completely convincing, you will calculate more precisely when you look at the price at the latest. In the price list from 2020, a base price of at least 31,000 euros for the sedan with 1.5-liter diesel catches the eye. With the appropriate equipment on board, the purchase price should have been above 36,000 euros.
The Insignia can be picked up from the dealer in Neumünster, Schleswig-Holstein (Lensch und Bleck GmbH) for just 19,980 euros. A real bargain.