Cars
Globecar Globescout: The Globescout is a real light artist
The Globescout in the new equipment line Elegance is really chic and classy. The Globecar brand belongs to the Pössl Group. The Elegance variant is offered for a total of three vehicle models.
For the 5.40 meter long Roadscout R with spacious bathroom, the Globescout we tested with a vehicle length of six meters and the 6.36 meter long Campscout.
The biggest differences between the three models and the production vehicle include the sophisticated lighting concept, the open space concept and new furniture fronts. The LED light strips conjure up a cozy lighting atmosphere in the interior in the evening, as the lights are concealed.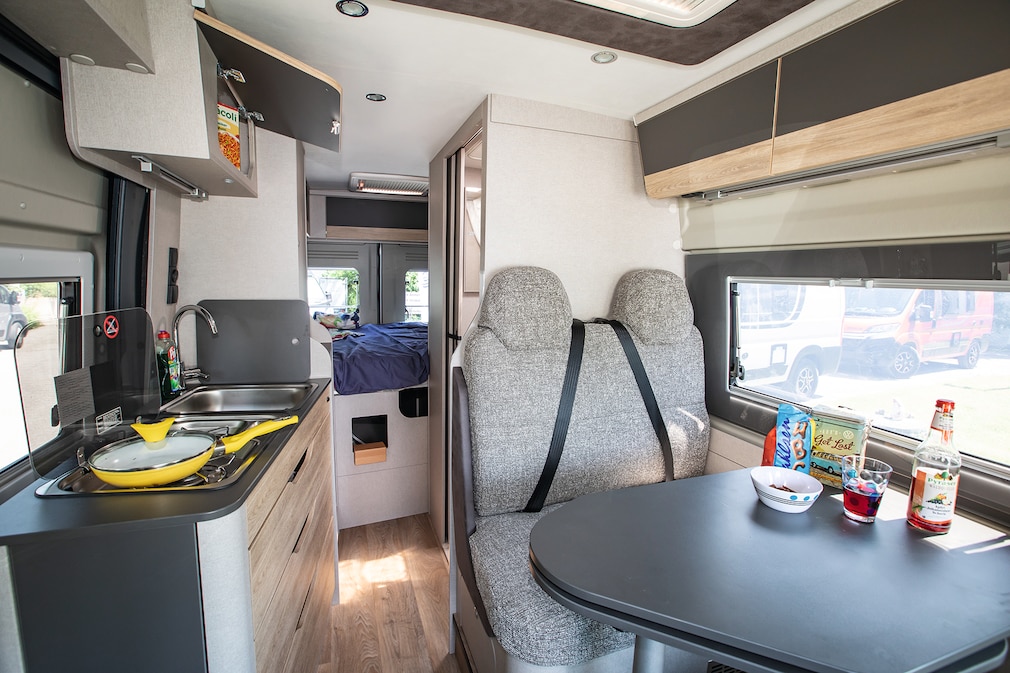 Stylish appearance and still practical
Our test vehicle has the Oxford Tajet furniture decor with a mixture of light wood tone in combination with darker grey. The living world lounge with upholstery in a coarser fabric completes the timeless look.
The kitchen drawers with handle recesses are particularly pleasing. Many details show not only the stylish appearance, but also the practicality of the van. A recess in the bulkhead makes it easier to climb into the rear transverse bed.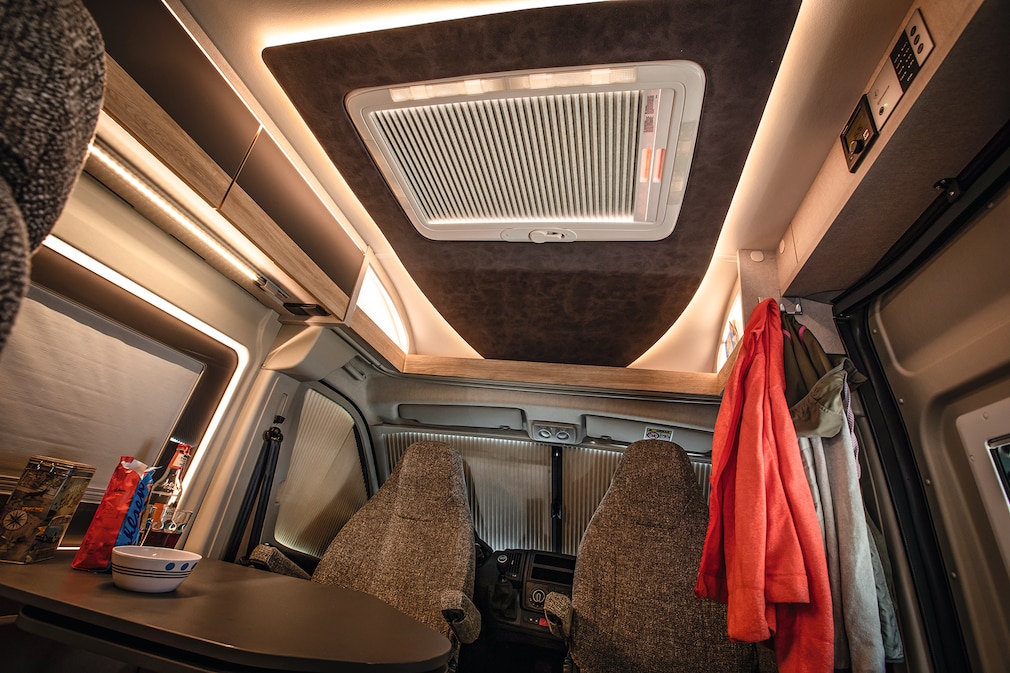 In the bed area, there are also open shelves for books, glasses, etc., in addition to full-length and closed overhead lockers for clothing. Smaller items can also be found on the narrow shelf between the bathroom and the bed.
Fridge under the wardrobe

The arrangement of the refrigerator and wardrobe in the Globescout takes some getting used to, but is practical for one or the other traveler. Because the wardrobe is installed at standing height between the kitchen unit and the rear bed.
The refrigerator is directly below. For a wider entry into the vehicle, there is only a small kitchen block with a manageable storage area.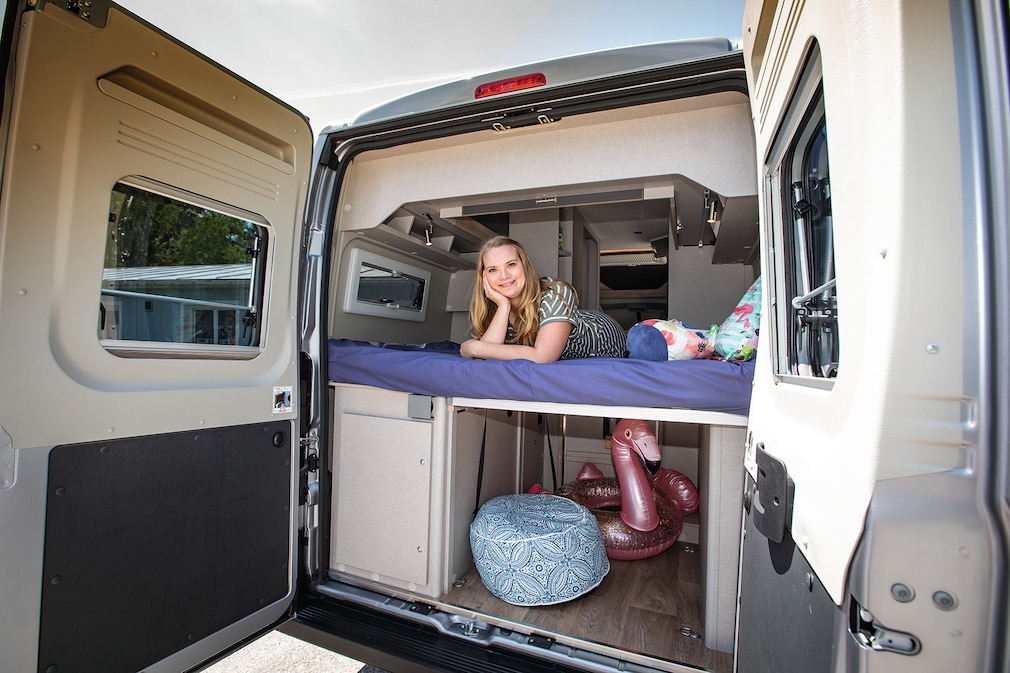 If you need more space for cooking, you can either fold out the worktop extension on the front of the kitchen block or use the dining table, which also has a swing-out extension.
Key data and price: Globecar Globescout Elegance
Length: 5.99m
Seats: 4
sleeping places: 2
Price: from 47,499 euros