Cars
Golf GTI Clubsport: Car rental company offers free rides in the 300 hp Golf
The VW Golf GTI costs around 45,000 euros in the Clubsport variant at the dealer. At least! But fans can also drive it for free. Where's that? At the car rental company Starcar. In its "Free Rentals" section, it regularly offers rental cars that have to be taken from one station to another. The company thus saves the cost of a delivery driver.

The free GTI is currently available for quick decision-makers at the Starcar station in Ludwigsburg-Asperg near Stuttgart. Delivery of the Sport-Golf is in Nuremberg. That is exactly 194 kilometers via the A 81 and A 6. The free tenant has 24 hours to do this. He only has to pay for the fuel consumed, i.e. between 25 and 35 euros depending on the driving style. Not a bad deal for a day of GTI fun. You can see the free rides at Starcar. Because the basic price alone for a Golf GTI is 266 euros/day.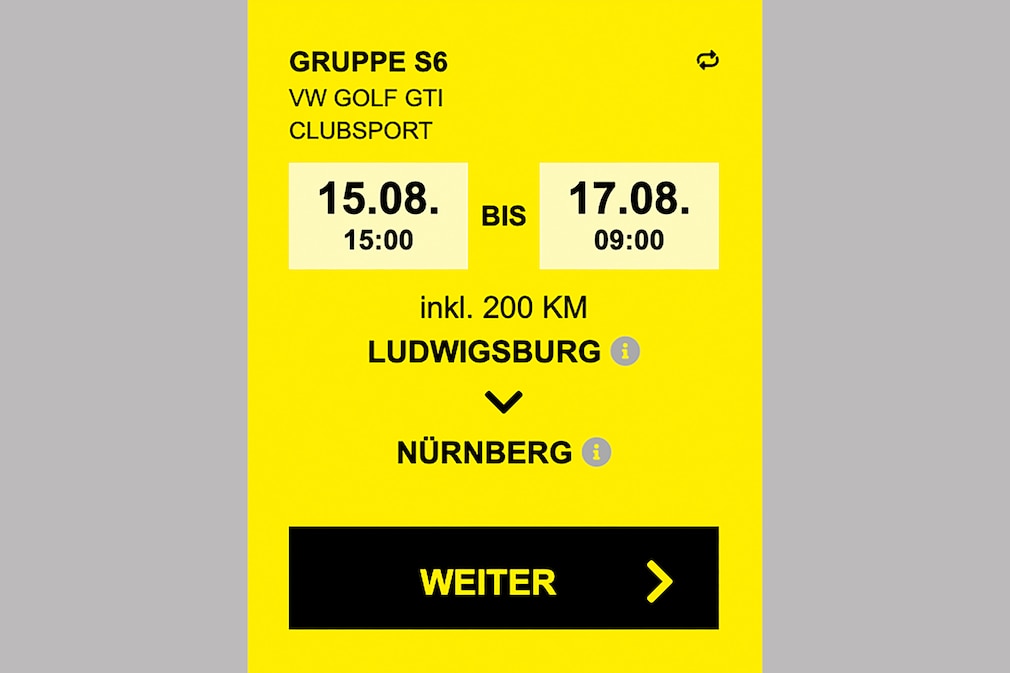 GTI fun, but only for 200 kilometers

Unfortunately, the driving distance is limited to 200 kilometers. So there are just six kilometers more than the rental and return stations apart. So a detour to the Nürburgring is out of the question. It's a pity really, because after all the Golf GTI Clubsport has a special Nordschleife driving program. The adaptive chassis control DCC and the lateral dynamics systems are optimally tuned for the circuit profile.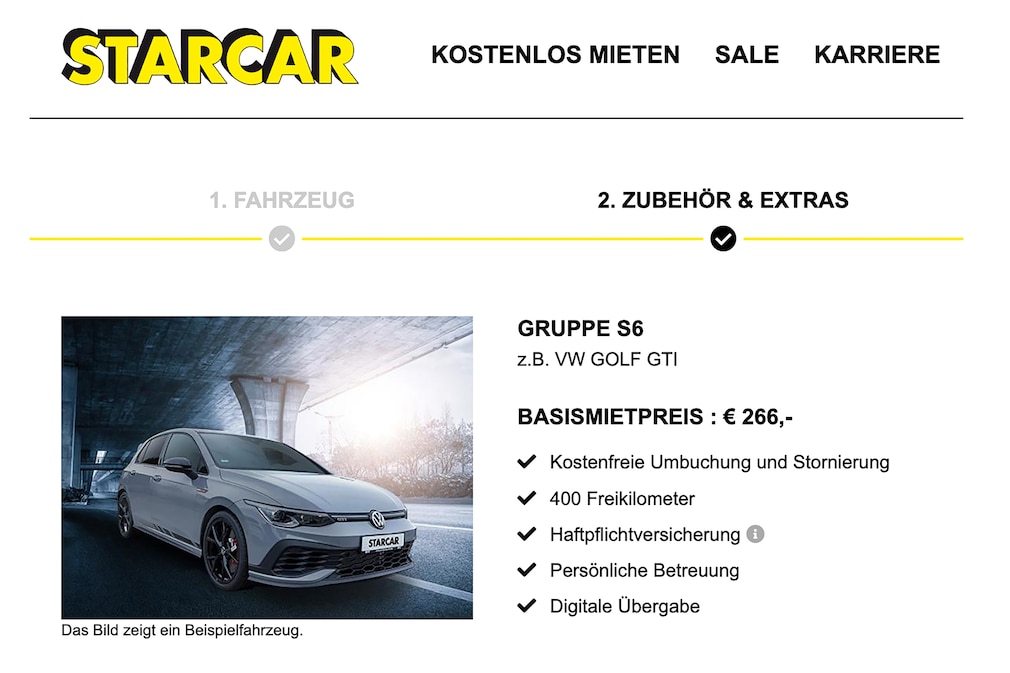 The sports seats with the GTI logo, the 300 hp turbo engine, the dual-pipe exhaust system and the tires are also designed for maximum driving pleasure. A special Clubsport feature is the distinctive roof spoiler. In a VW model range that is increasingly defined by electric ID types and bulky SUVs, the Golf GTI enjoys an exceptional position that is rooted in a long tradition. The dynamic compact model GTI has been around since 1976 and is the epitome of the agile sports sedan with a hatchback.
Minimum age 25 years and a fixed date

Anyone who wants to rent the Clubsport GTI for free must be at least 25 years old and can book the Golf between August 15 and 17 on the Starcar website. The delivery should take place 24 hours later in Nuremberg. Otherwise there are overdraft fees.
Legendary Golf 3 VR6 in the AUTO BILD podcast:



The car is insured under the usual rental conditions with a deductible of 1,500 euros. If the Golf is already sold out, it's still worth taking a look at Starcar's free offers. In addition to Ludwigsburg, there are currently other free cars. For example at the locations in Baden-Baden, Berlin, Braunschweig, Dortmund, Duisburg, Essen, Frankfurt, Freiburg, Hamburg, Cologne, Leipzig, Munich, Offenburg, Rostock, Stuttgart, Weil am Rhein, Wuppertal and Würzburg. From the Huyndai i10 to the BMW 218i Active Tourer to the Iveco 12-ton truck, everything is included.