Cars
Grand Cherokee 4xe: Still a power SUV, just different
One word, many meanings – such as the English power. We usually translate that as power or force, but it can also mean (electrical) current. The Jeep Grand Cherokee now fits both.
The once mighty V8 power SUV now comes as a partially electrified plug-in hybrid with four cylinders – exclusively. Is the power enough to survive against BMW X5 & Co?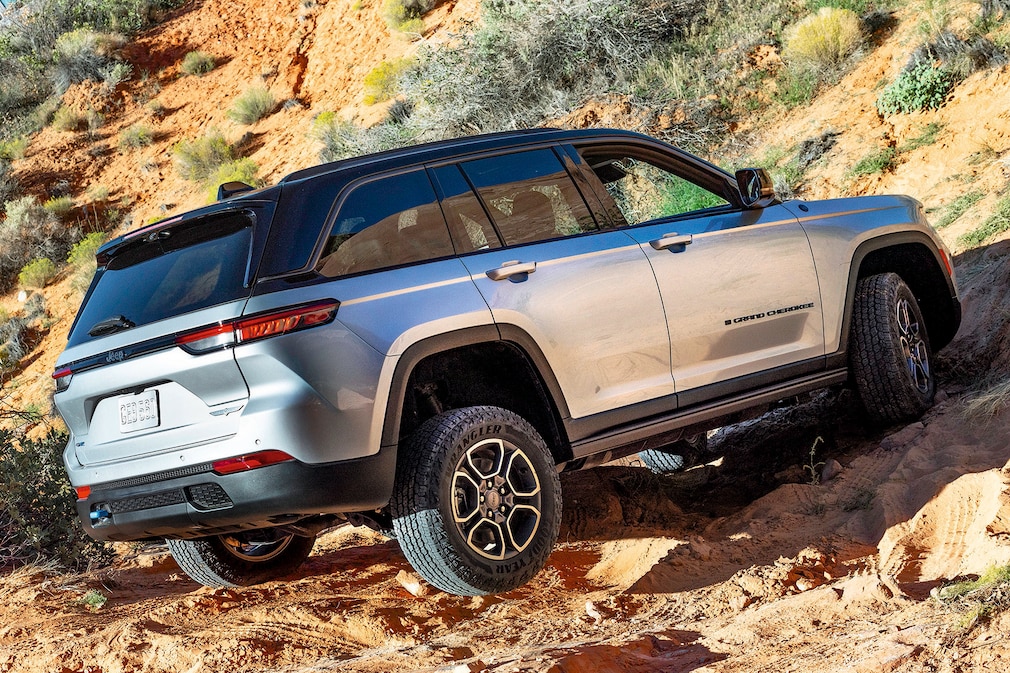 So get into the Grand Cherokee, which, as the name suggests, offers plenty of space and welcomes us with a large digital cockpit. This no longer shows classic round instruments, but surprisingly tiny displays and fonts. Finding the information you want can take time. Operation is easier because, in addition to the central touchscreen, there are also a number of real buttons and controls. The three hidden buttons for selecting the driving mode – hybrid, electric or battery-saving – unfortunately have to be felt under the steering wheel.
145 electric horses
The passenger can touch their own small screen, of course with a reduced range of functions. Unfortunately, the screen surface reflects so badly that when the sun shines at an angle from behind, it not only dazzles the passenger, but also the driver.
As is usual with plug-in hybrids, the Grand Cherokee 4xe (pronounced four e's) smoothly starts electrically.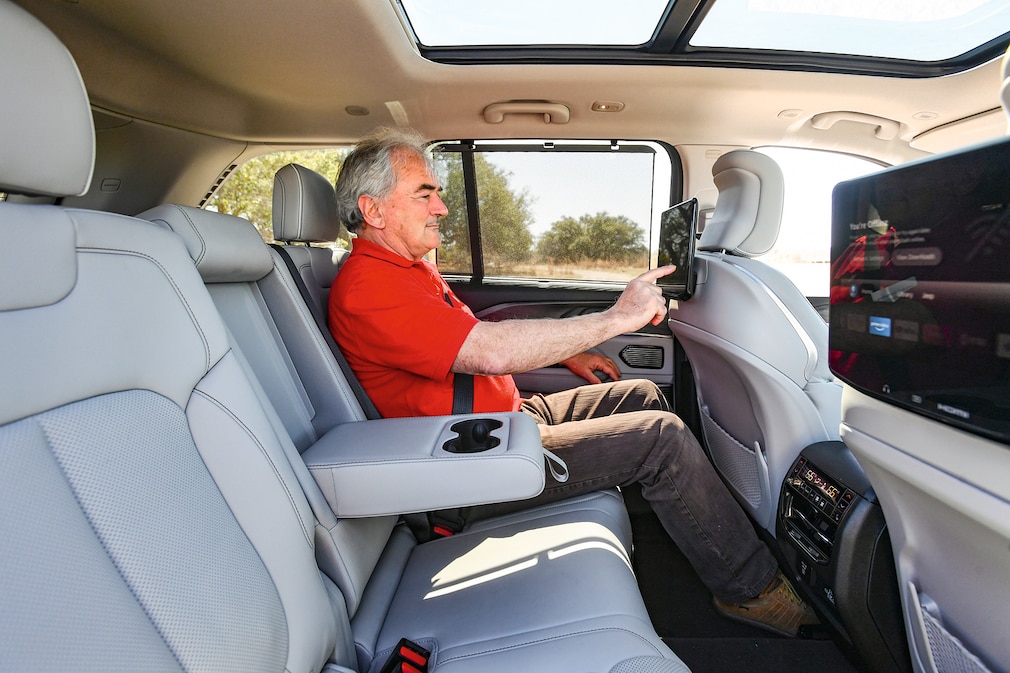 The 145 electric horses move the big jeep in electric mode appropriately fluidly, even country roads or mild motorway speeds are electric. In hybrid mode with cruise control, the combustion engine pauses unnoticed even at higher speeds. And imperceptibly wakes up again. (The Jeep Wrangler 4xe Rubicon plug-in hybrid on test)

380 hp system power

So far everything is fine. But if you demand performance, the small turbocharged petrol engine howls to throw its 272 hp into the drive train. Then it goes as fast as the total of 380 hp can be hoped for. But then it jerks, and acoustically it's not much fun. Although Jeep fights the deep four-cylinder hum successfully with active noise cancellation. But maybe that's why the engine sounds so hollow and thin when the automatic chases it up to high speeds.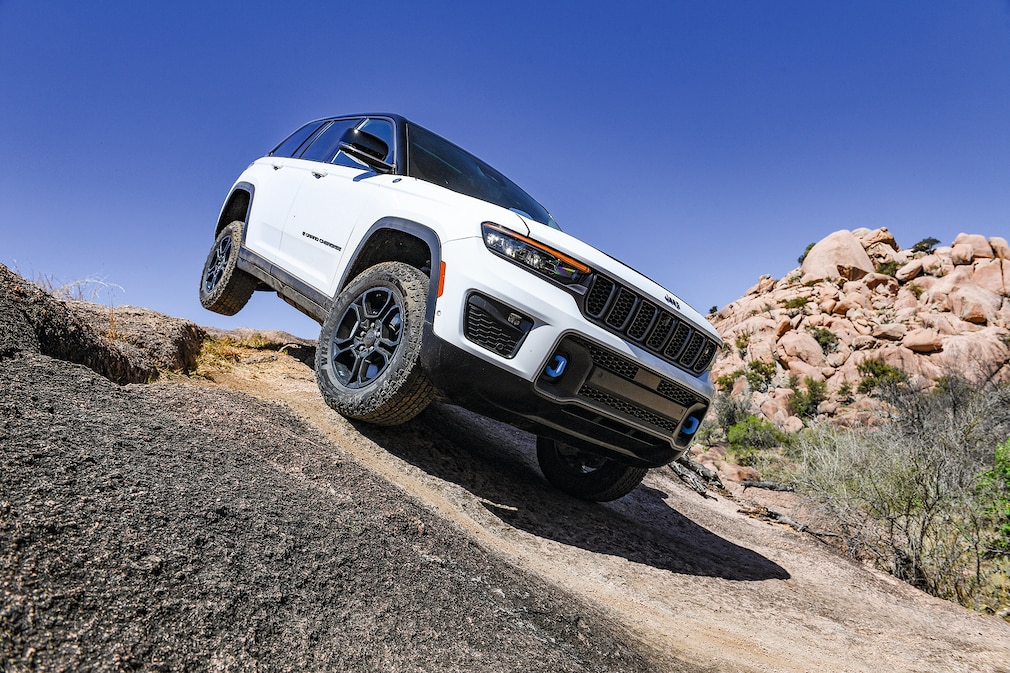 The complex air spring chassis with semi-active damping will not make everyone happy either. The jeep passes on short bumps to the occupants, especially at city speeds, with stiff legs, only at higher speeds and on good roads does the ride feel velvety. So it's best to cruise cool, that's where its strength lies – that's also a translation for power.

Specifications and Price: Jeep Grand Cherokee 4xe
engine Four-cyl., turbo, front lengthways + electric motor
displacement 1995 cm3
perfomance 200 kW (272 hp) at 5250 rpm + 107 kW (145 hp)
system performance 280 kW (380 hp)
torque 400 Nm at 3000 rpm + 245 Nm
drive All-wheel drive/8-speed automatic
L/W/H 4914/1968/ 1801 mm
Curb weight / payload 2415/715kg
trailer load used/unused 2720/750kg
Top 180km/h
consumption comb. 2.6L S + 25kWh/100km
Exhaust gas CO2 62g/km
E range 51 km
Price approx. 73,000 euros