Cars
GT World Challenge: Valentino Rossi's pit faux pas
The new chapter in Valentino Rossi's (43) motorsport life didn't quite start as planned at the weekend. The motorcycle record world champion drove his first race as a full-time racer in the GT World Challenge Europe on Sunday in Imola (Italy). However, a faux pas in the box prevented a better position.
"Il Dottore" actually did well in his new drivable vehicle, an Audi R8 GT3 evo II. In qualifying he was only three tenths of a second slower than his teammate Nico Müller, after all a DTM and former Formula E driver. In the race, he fought for twelfth place for a long time.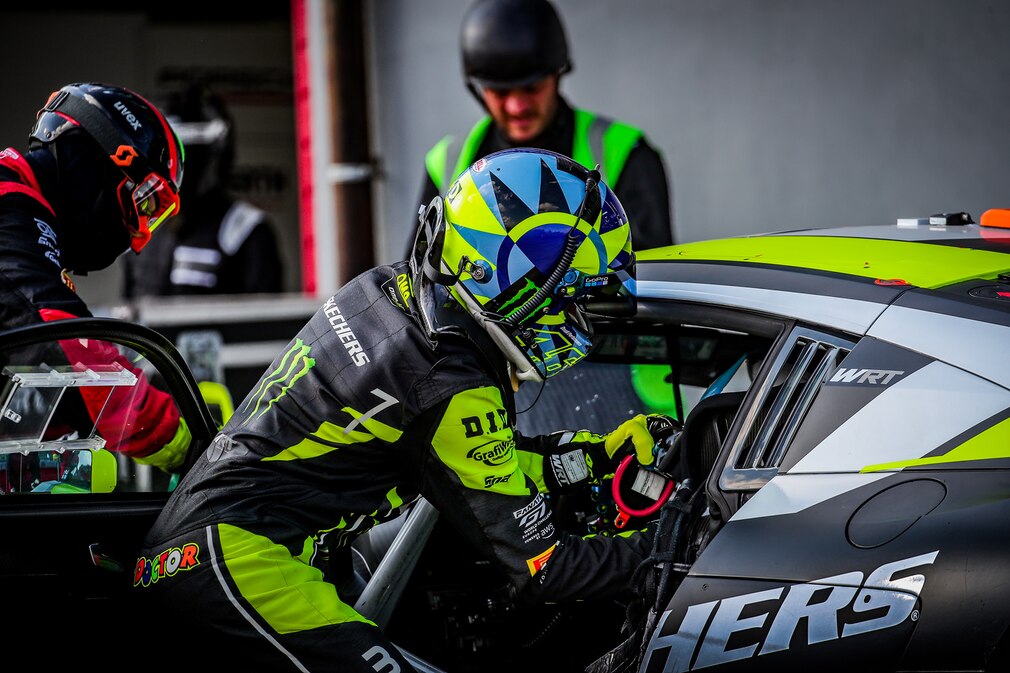 But then the drama took its course: after two accidents, the pit lane was hectic during a safety car phase. As a result, the lollipop man from Rossi's WRT team was unable to stand in the designated spot. The result: Rossi overlooked him and drove past the pits. Stupid: The Italian had to do a lap of honor before he could turn again for driver change and service.
"A lot of confusion with a lot of cars and unfortunately I missed the pits. That is experience," the two-wheeler legend later commented on his boxing mishap.
Rossi fell back to 27th place. But his teammate Frederic Vervisch ironed out the mistake and raced up to 17th place. A result that Rossi, used to success, can obviously live with: "The race is very different, but I enjoyed it. I did some good laps. The first experience was positive."
Dries Vanthoor, Kelvin van der Linde and Charles Weerts won. The trio accelerates in another WRT Audi and shows how much room for improvement Rossi and Co. still have.