Cars
Guide: What motorcycling really costs
But how much does motorcycling actually cost? What are the total costs? AUTO BILD did the calculations based on two of the Germans' favorite bikes:
New or used? A question of taste and budget
When purchasing a motorcycle, prospective bikers have the choice of buying new or used. The decision is as much a matter of personal taste as it is budget. Anyone who decides to buy a new two-wheeler buys with a manufacturer guarantee and is therefore worry-free, but pays more.
The BMW GS is the favorite machine of the Germans

The favorite machine of German motorcyclists, the BMW GS, currently costs at least 17,750 euros. Used copies are available from 3500 euros. But you can only recommend them to screwdrivers with a clear conscience.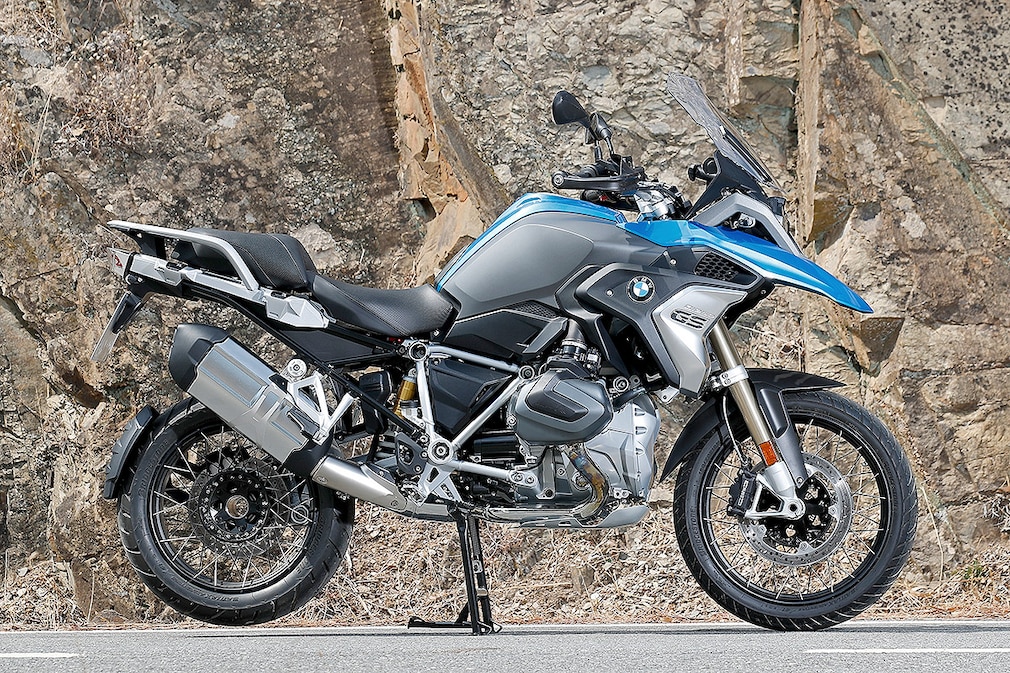 If you want a good R 1200 GS from previous ownership, you should definitely pay attention to a fully stamped checkbook and budget 8000 euros. It is advisable to have a professional check the machine before you buy it.
Harley-Davidson motorcycles like to be modified

A good Harley-Davidson doesn't come cheap, let alone the big models. At least 6000 euros change hands for a usable Sportster. But then there will certainly be repairs that the new owner will have to do.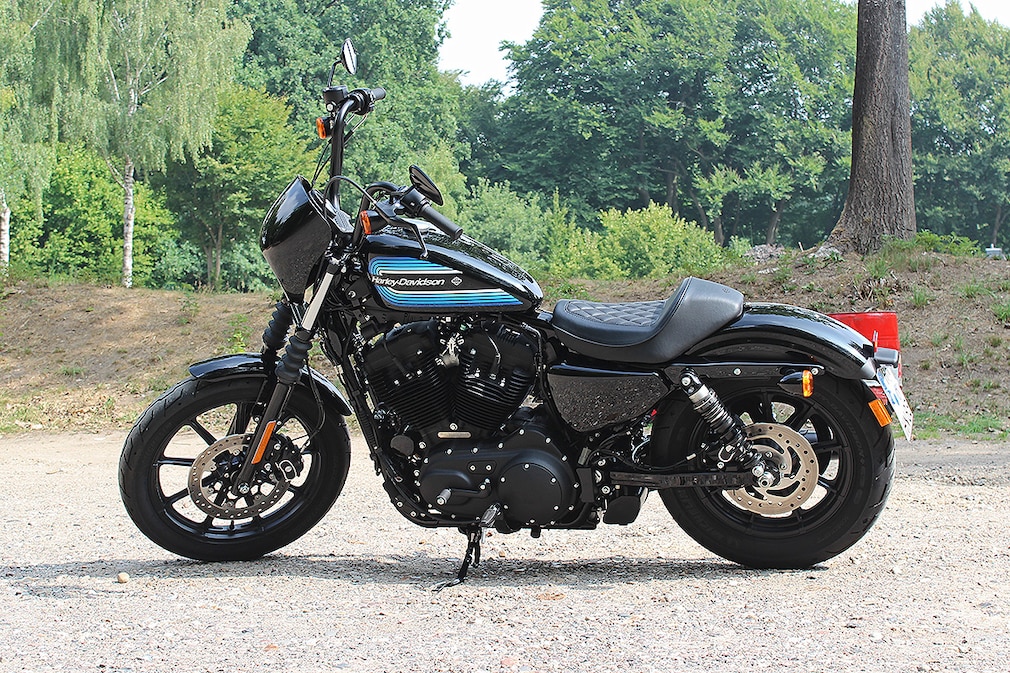 If you want to be on the safe side, invest at least 9,000 euros and make sure that all modifications are entered. The smallest air-cooled Harley is no longer available since 2021 due to Euro 5. It is succeeded by the Sportster S.

That's what taxes and insurance cost for your dream bike

A small item on the bill is the vehicle tax. According to the Federal Ministry of Finance, a BMW R 1200 GS built in 2018 will have to pay a tax of 86 euros per year since 2021. The basis for the calculation are the 1170 cubic centimeter displacement of the BMW. With a seasonal license plate it becomes less.
The owner of a 1200 Sportster is asked to pay more by the tax authorities. The 1202 cubic centimeters of the air-cooled two-cylinder convert to 90 euros in vehicle tax for the year.
The insurance company demands more than the Treasury

The insurance hits harder to book, especially at BMW. AUTO BILD expects a 100 percent classification for insurance contributions, i.e. no-claims class one. If the new owner of the BMW bought for 9,000 euros was born in 1975, got his motorcycle license in 2010, works as an employee and lives in the center of Hamburg, he has to transfer at least 320 euros a year to the insurance company if he has driven 6,000 kilometers and has a deductible of 150 euros for the partially comprehensive insurance. a parking space in an underground car park required.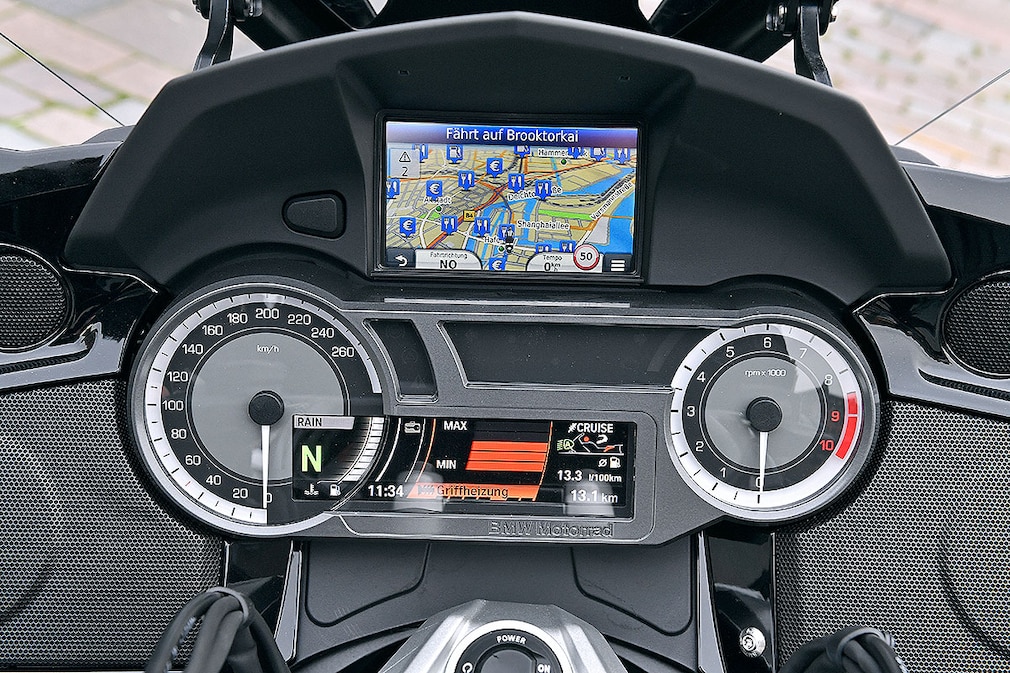 The Harley-Davidson Sportster costs less than half. Under the same conditions, the US bike can be insured from 148 euros per year (as of April 14, 2022).
Dealer maintenance? Or do it yourself?
In contrast to buying a bike, bikers have three options to choose from when it comes to maintenance. Those who can screw change fluids, candles and filters themselves and probably also dare to tackle more complex tasks.
Independent workshops tend to be just as good as authorized workshops

Those who do not have the necessary experience should turn to professionals. Independent workshops are just as possible as authorized dealers. The skills and specific knowledge of the mechanics are decisive. The more modern the bike, the more complicated the technology installed on board tends to be. At this point, authorized workshops benefit from the fact that they have access to all of the manufacturer's information about the model.
Workshop hours are more expensive in the metropolis than in the country

The costs depend heavily on the number of working hours to be estimated for an order and on the region. The prices for an hour's work range between 60 and 140 euros, it is often more expensive in the metropolis than in the country. It is also worth knowing that motorcycles have shorter inspection intervals than cars. In the long term, the BMW and the Harley are roughly the same in terms of costs. In five years, about 1500 euros should be invested in the service.
This protective clothing is necessary for bikers

The right protective clothing is particularly important for motorcycling safety. The aspiring biker should definitely not skimp on this. After all, the clothes represent something like his crumple zone. The helmet is mandatory.
The motorcycle clothing should include shoes with ankle protection

It makes sense to include an abrasion-resistant jacket with protectors on the elbows, shoulders and back, gloves with knuckle protection, a kidney belt and trousers that are just as abrasion-resistant with protectors on the hips and knees or devices to retrofit protectors. There are also motorcycle shoes with ankle protection or optionally boots.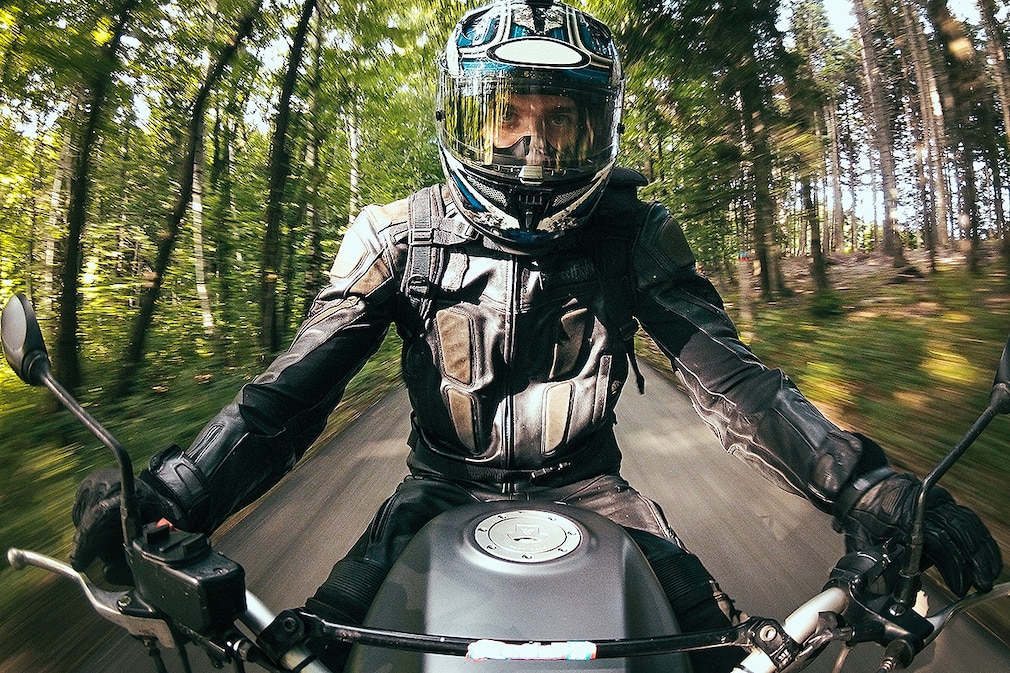 Scarves, functional underwear or different sets of clothing for different temperatures depend on personal needs or preferences.
You get quality from well-known manufacturers

A total budget of 1000 to 1500 euros should be available for the most important protective clothing. For this you get a good helmet from a well-known manufacturer, a jacket, gloves and a kidney belt as well as pants and shoes. Manufacturers with well-known names stand for quality. Of course, there is nothing wrong with buying certain parts of the first equipment used and thus saving money. However, the previous owner should be able to prove their history. An important AUTO BILD TIP: This does not apply to the helmet! It should be new.

Motorbike license fee

If you want to get a motorcycle driver's license, you have to reckon with costs of at least 1250 to 1550 euros, but 2000 and more are realistic. It is very difficult to determine this sum exactly, because a lot depends on factors such as the state and the learning progress and previous knowledge of the student – and also on when he got his driver's license.